Josh Gentry - Author, Minister in Training
Hi friends,
Happy St. Patric's Day and happy A5e SRD release day!
I wanted to share with you a document I made that came out of my home A5e game. It's a digital character sheet for 5e using Google Docs. It uses a layout similar to monsters and pre-gens, but it has some added functionality for use at the game table / live editing. Plus, its easily customized!
To use the sheet, create a copy of it in your own Google Drive, then edit away! Please also feel free to use the sample character provided as a pre-gen in his own right. (If you're curious about the artist---it was me!)
You can find the a5e character sheet for google docs here:
Digital Character Sheet
UPDATE! You can find another version of it here, this time featuring clear division of pillars and color coding!
Digital Character Sheet 2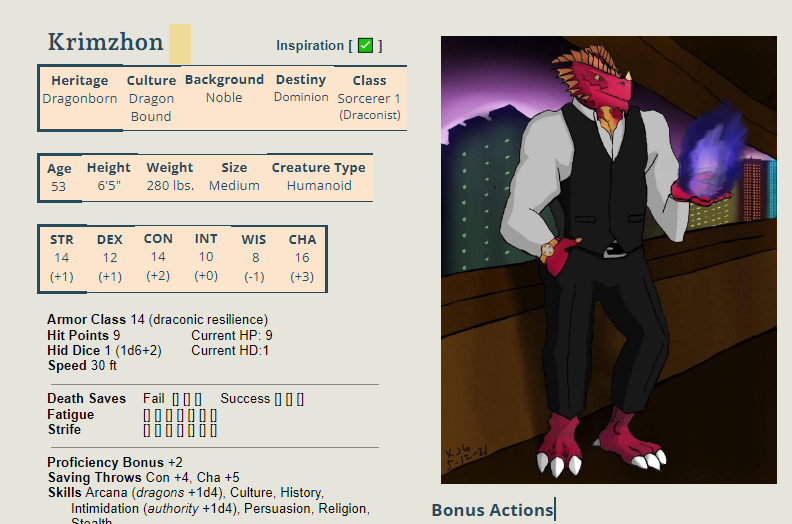 Last edited: