Well, that was fun
Staff member
In
Level Up
, we've renamed three classes. We wanted to talk a little about why.
Each of those three classes -- the monk, paladin, and barbarian -- have names heavily linked to a particular cultural interpretation of that class' role in the game. The monk heavily implies an
Eastern-themed character
, or
one with religious trappings
; the paladin heavily implies a
Charlemagne-esque mounted knight
; and the barbarian heavily implies
an outdoors warrior
.
However, their roles are broader than those specific interpretations. A monk might instead be a giant, red-headed pit-fighter. A paladin might be a staff-wielding tiger-riding holy warrior. A barbarian might be an elven juggernaut clad in shining plate armor.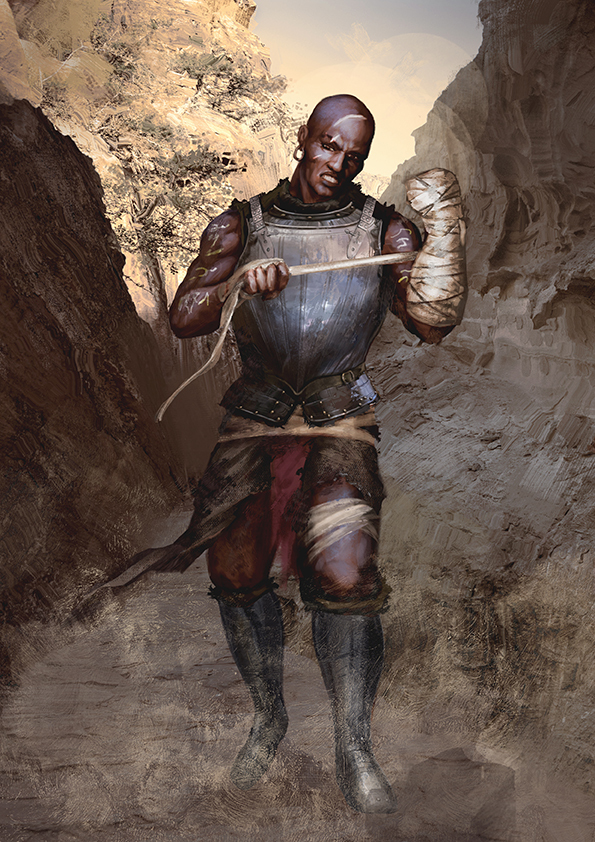 An adept
​
So these classes are now the adept, the herald, and the berserker. You can still play an eastern-themed martial artist, a shining mounted knight, or a furious wilderness warrior -- but you can also play other takes on these classes. You could before, but we're just going right out and saying it with the name.
The reason we did it was because when we were writing
Mythological Figures & Maleficent Monsters
, we frequently had to give characters monk levels to represent their ability to punch people. But that came with a bunch of trappings which didn't suit those characters. So now, you get to choose your trappings. The class' role hasn't changed, but it fills a wider range of narrative niches.