FUNDED IN ONE HOUR!
From the creator of
AMETHYST, NEUROSPASTA, APEX,
and
ULTRAMODERN5
…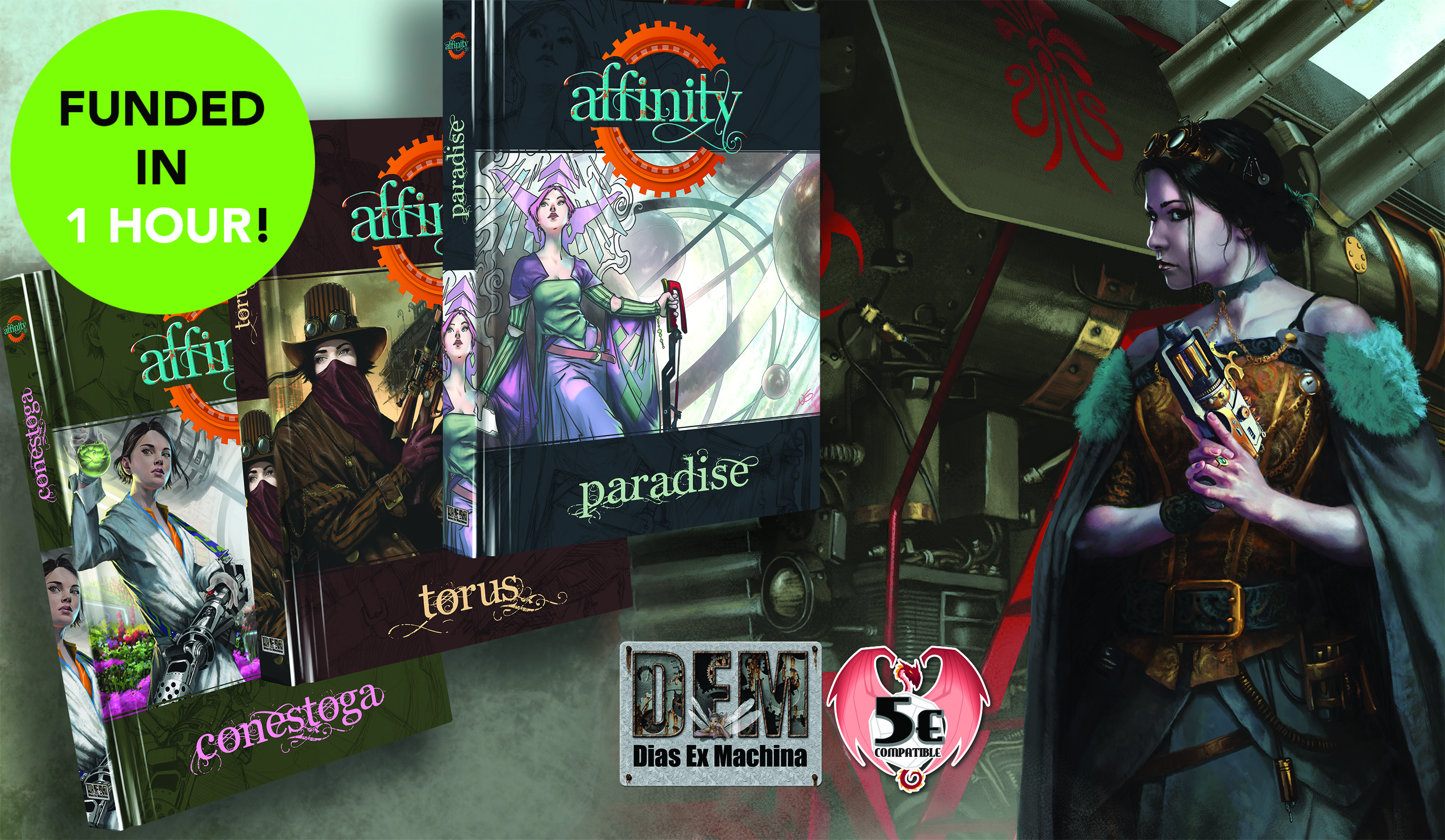 AFFINITY
offers 600+ pages of races, classes, weapons, armor, magic & monsters spread across three interconnected worlds.
The three settings presented in these books involve different realities sharing similar themes, names, and even a common menace. Players can select one world or regularly shift between all three.
Each book contains unique and exciting mechanics compatible with 5th Edition rules. These emerge in the form of new races, classes, backgrounds, weapons, armor, vehicles, spells, magic items, and monsters.
Back
AFFINITY
on KICKSTARTER today!
https://www.kickstarter.com/project...ty-three-sci-fi-fantasy-campaign-books-for-5e