This RPG looks cool.
I bought the book; it has everything I would expect from an Alien franchise RPG, but ! was still impressed by the production value. Rules are simple and evocative enough for the genre, lots of fluff too. I like it.
The only thing I wasn't trilled about was the character sheet. The sheet itself is beautiful, but I like "traditional-stats-at-top-left-corner" designs better than central layouts. I started making one based on the Coriolis character sheet's layout (which share the same basic mechanics), and then got carried away, in the form of a Weyland-Yutani company worker's personnel file.
Anyway, that's version 1. I may modify a few things, and make the important stuff stand out better from the "background noise" of the sheet. I'm not completely happy with the talent box either. I might make the header smaller in order to fit Talents at the bottom of the "form".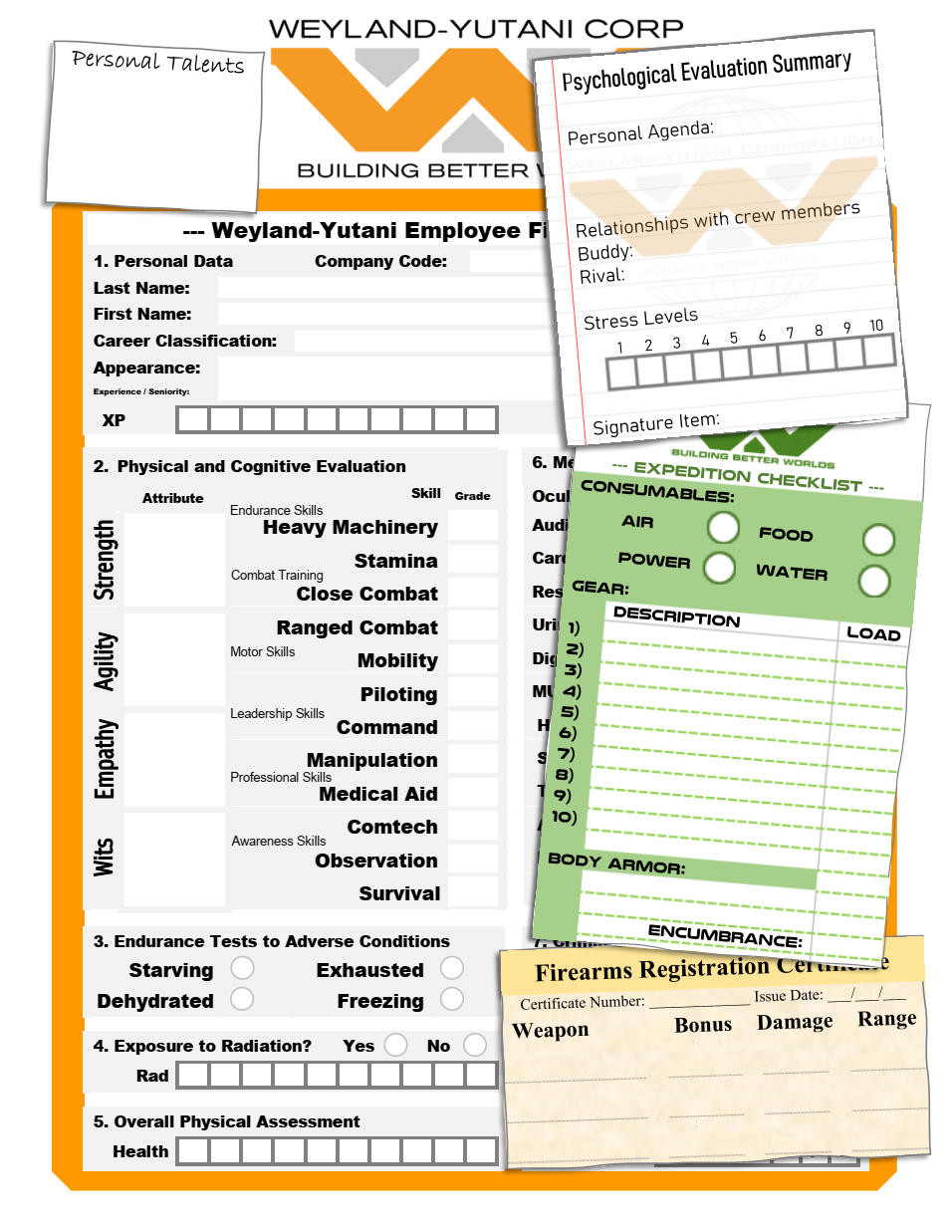 'findel
Last edited: