Well, that was fun
Staff member
I used an alternative version of Inquisitor Torrax in tonight's game (Mad King's Banquet). He was a tad too tough, so I've toned him down slightly (made some of his powers useable less often).
I'm still not fully happy with it - this version isn't "anti-magic" enough, but I found that the previous interpretations of the Inquisitors were a bit fiddly to use. I've removed some of the anti-magic type stuff, fiven hima resistance to arcane powers [although the sorceror in my group stripped off that resistance in three different ways in the first round, so it never came into play!]
I'll probably tweak this more, and rewrite all future Inquisitors when I've found a setup I really like.
This particular Inquisitor I made a Brute to more accurately reflect his portrayal in the module (he's the Ragesian Ambassador's bodyguard), so he's a bit more melee-capable than some other Inquisitors.
[Edit - updated with some keyword adjustments].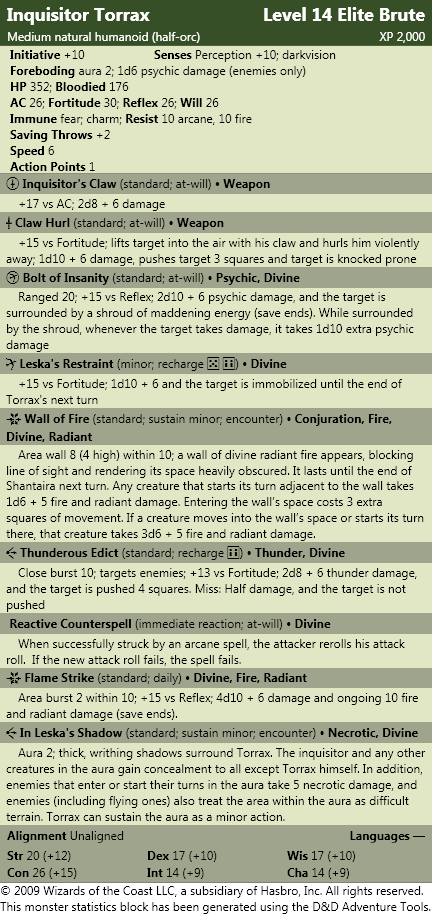 Last edited: