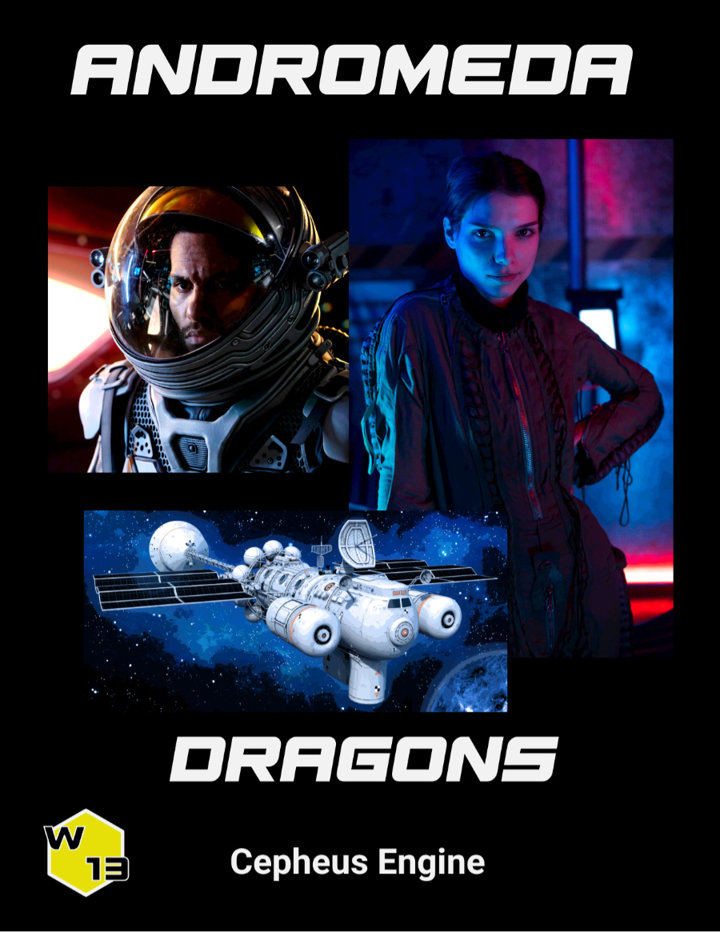 Here comes the Sun ...

Humanity survives, through it all our trail to the stars was a difficult journey, hard times, fraught with peril: the Earth Crisis, Diaspora, and now sometimes war; the old evils won't leave us alone. Here towards the end of the 23rd century Prime Minister Joaninha Satō, who some call "Imperatriz", of the victorious Unity government is promising a new Belle Époque, another Beautiful Age, this time born of science and technology, if only we can hold it together.
Andromeda Dragons is the follow up to Solis People of the Sun, a detailed look at two zones, one on the edge of the Human continuum, and one beyond the frontier. Nevertheless connected together by proximity, and experience.
A new and original science fiction setting for the Cepheus Engine RPG, featuring real star maps, solarpunk, and transhumanistic elements. As well as system agnostic enough to be played with the any 2d6 sfrpg, and even other systems such as M-Space.
Andromeda Dragons - Here comes the Sun ... Humanity survives, through it all our trail to the stars was a difficult journey, hard times, fra
www.drivethrurpg.com
While there, don't forget the free form fillable Character Sheet PDF:
Andromeda Dragons Character Sheet - Wild Bee Publishing | DriveThruRPG.com