Well, that was fun
Staff member
Over the last 24 hours or so I put this together. It's heavily inspired by WEG's old Ghostbusters system, with a healthy dose of Dangermouse and Buffy and other action comedy stuff.
It's designed in A5 format (half page), so it would be printed like a comic book, paper covers and all. Under 30 pages. And then you'd be able to pick up inexpensive one-shot setting/adventure books of a similar scope, each being a totally different genre -- fantasy, sci-fi, modern, horror, etc -- but generally with a casual, comedic approach.
Also its a first draft, and it's not finished yet!
UPDATE
-- It's some months later, and Awfully Cheerful Engine now has an official website!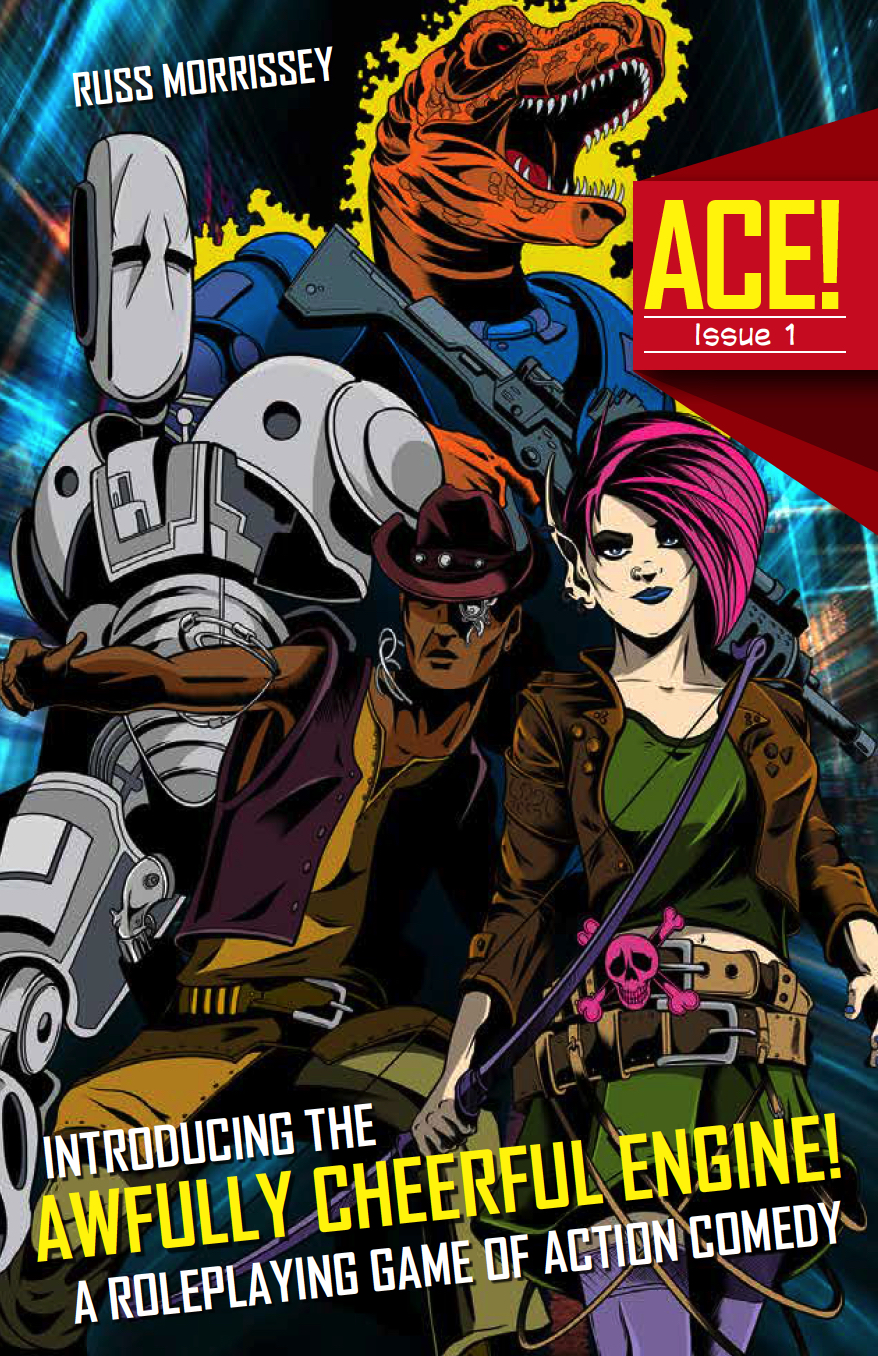 Last edited: