Azalea's Bottomless Bag of Maps
is a new series of printable Tabletop Terrain and premade Encounter Maps.



I am creating this as a collection of "Print & Play" terrain to help you make your own maps, at your table, without taking up tons of storage space holding on to piles of terrain.
The terrain and maps are created using a standard 1" grid and will be provided in printer-friendly variants for anyone who would like to conserve ink. I am working on low ink versions as well that reduce overall ink usage without altering the original look significantly.
The Complete Collection includes:
5500+ Terrain Pieces
40+ Encounter Maps
4 Unique Themes (featuring over 1000 terrain pieces each)
8 Different Settings
3 Exclusive Add-on Terrain Packs (with over 500 pieces of terrain)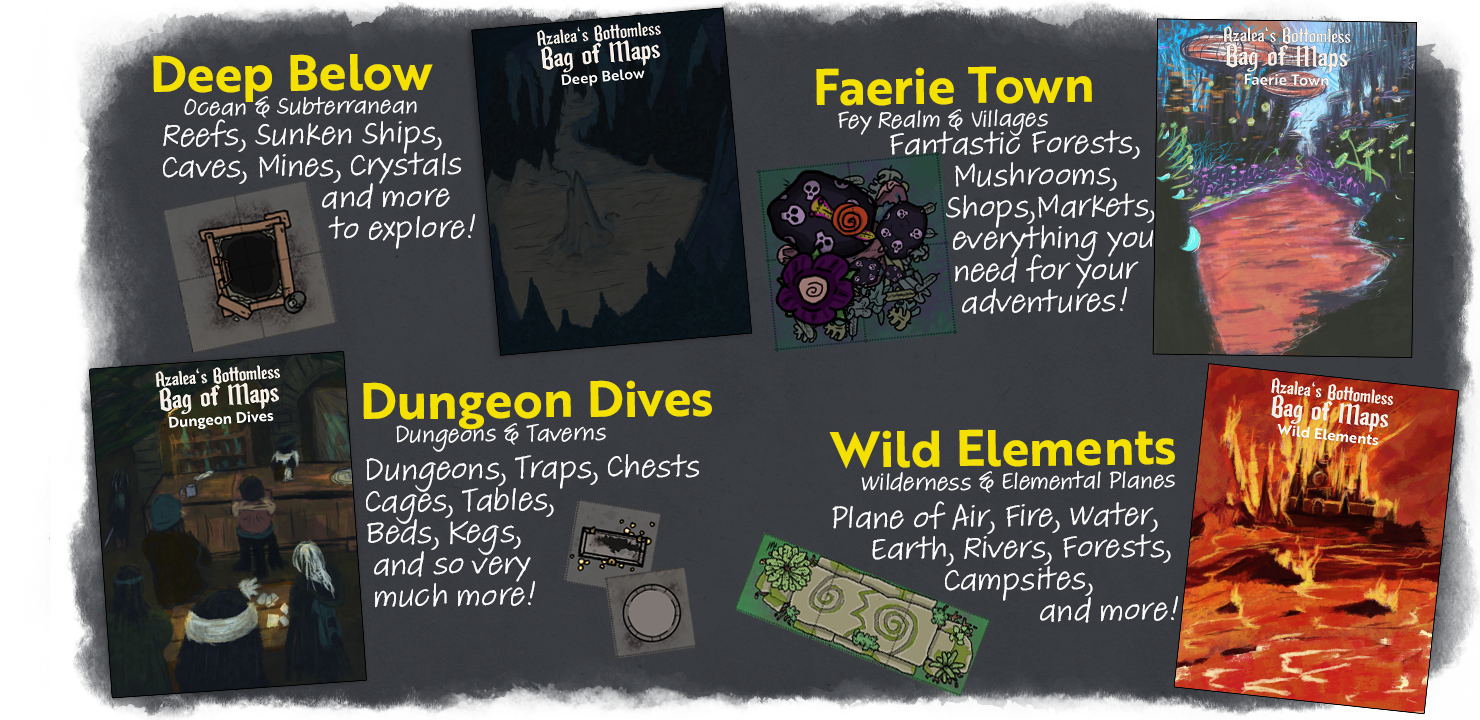 Each Book/Set features over 1000 Pieces of Terrain!
I got this launch announcement up a little bit late but if you back the campaign before 9 am CST 06/09/22 you will receive a free copy of the Weapons of War terrain pack with your pledge rewards.
Last edited: