Supercalifragilisticexpialidocious!
So, I am not a fan of Superiority Dice and tracking them, etc. I am trying to revise Battle Master to remove them. Maneuvers are pretty much the same, a major difference is when you used to "spend superiority dice" you now use your bonus action. This allows you to use them once every round (the limit until 15th level). I've reduce the bonus (known as the Battle Master bonus) to slightly less than the superiority dice would grant to balance that out.
I am look for feedback (other than
just use superiority dice
) and if this makes Battle Masters too powerful or too weak.
EDIT: Would removing the bonus action from the maneuvers make this too good? There is still the limit of only one maneuver per round until 15th level.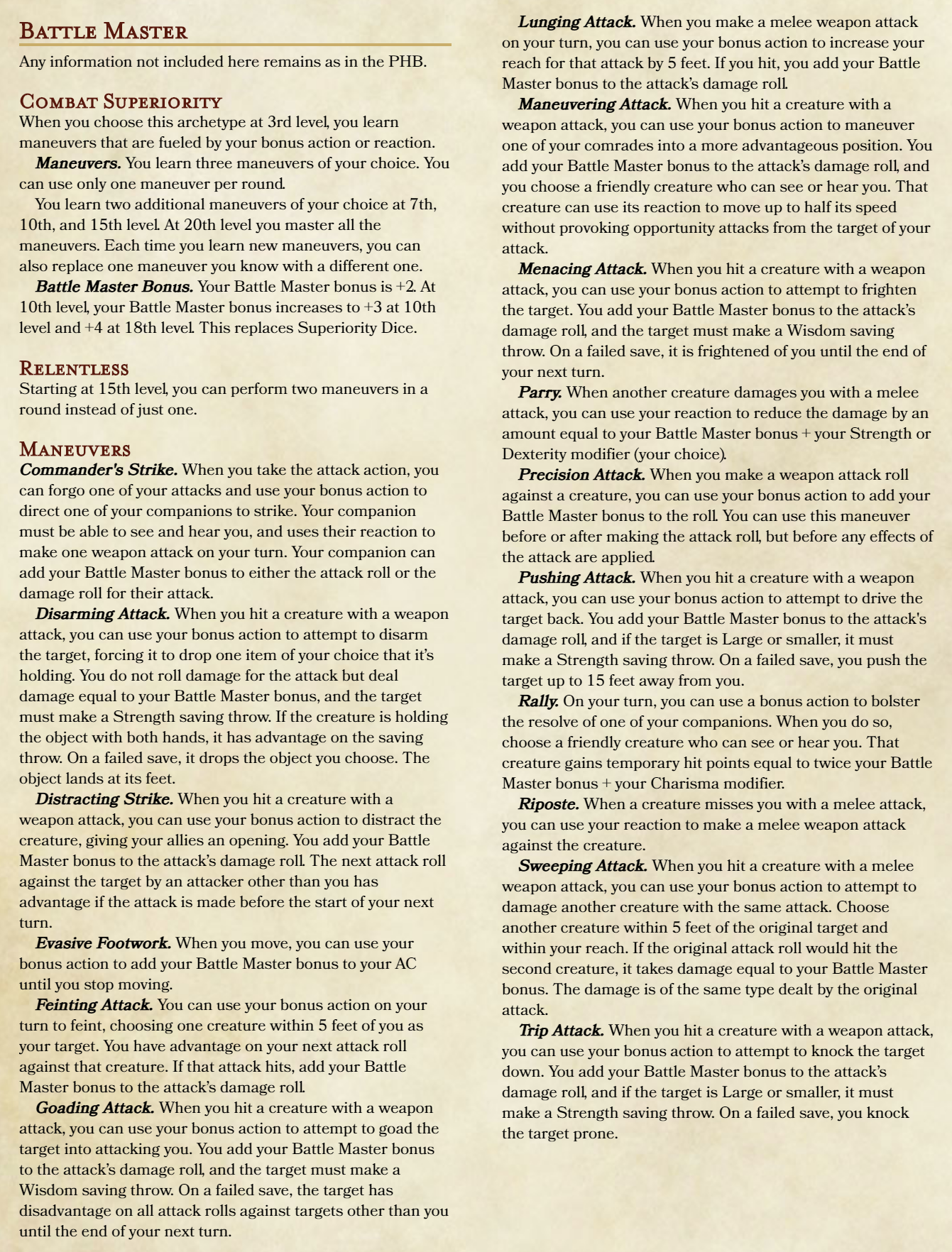 Last edited: