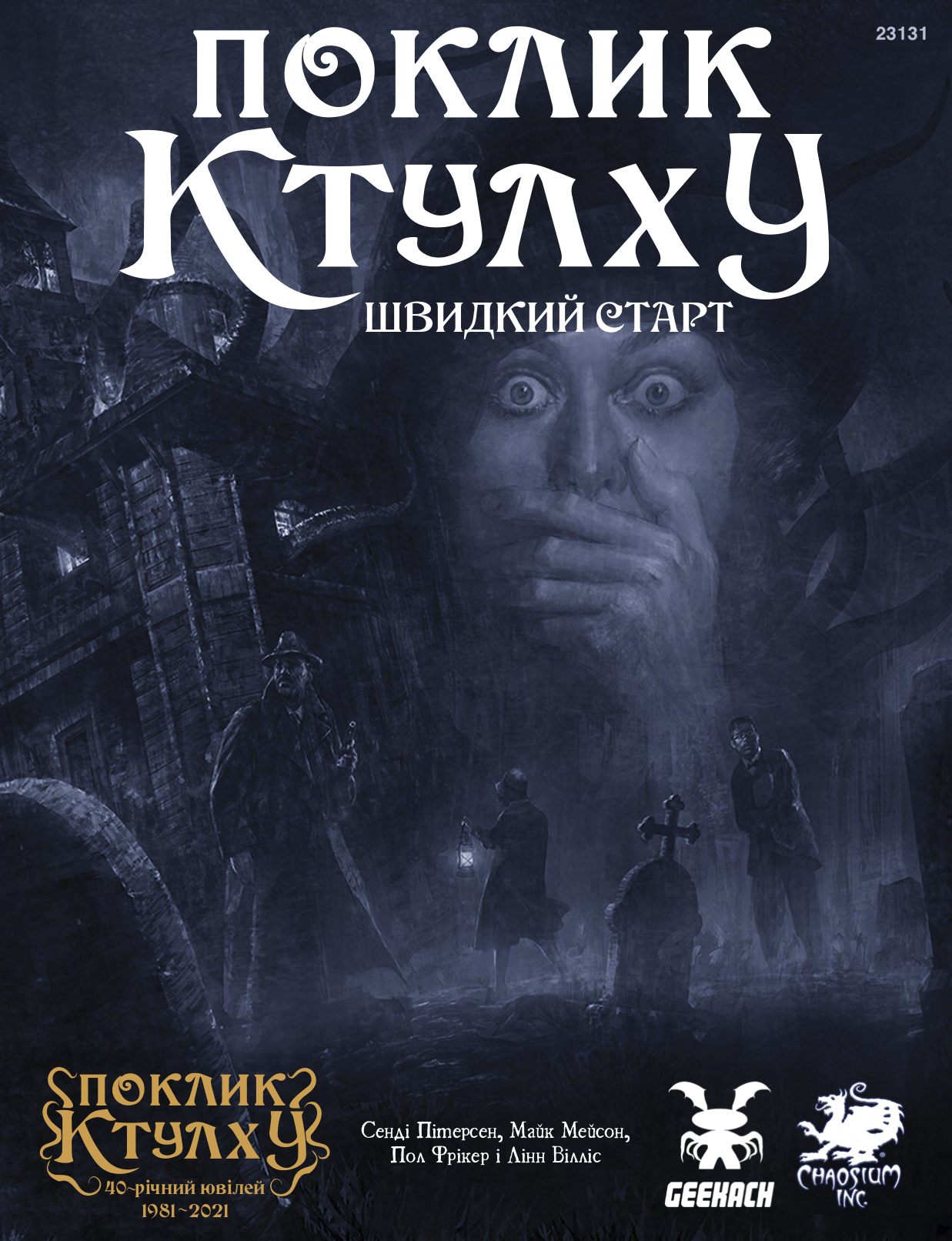 ​
Earlier this year Chaosium formed a licensing partnership with Ukraine-based games publisher
Geekach
to produce a local Ukrainian edition of the
Call of Cthulhu
tabletop roleplaying game.
And now we delighted to say that – under very challenging circumstances – Geekach have released the
Call of Cthulhu Quick-Start Rules
in Ukrainian as the first product in the line. The Quick-Start Rules also include the classic introductory adventure 'The Haunting', a rite of passage for Call of Cthulhu gamers world-wide. Currently available as a
free download
, and print copies will be available soon!
Оголошення Поклику Ктулху українською​
Раніше цього року Chaosium уклав ліцензійне партнерство з українським видавцем ігор
Гікач
, щоб створити локальне українське видання настільної рольової гри
Call of Cthulhu
.
І тепер ми раді повідомити, що – за дуже складних обставин – Гікач випустив Правила швидкого старту Call of Cthulhu українською як перший продукт у лінійці. Правила швидкого старту також включають класичну вступну гру «The Haunting», обряд посвячення для геймерів Call of Cthulhu з усього світу. Наразі доступно для
безкоштовного завантаження
, а друковані копії будуть доступні незабаром!