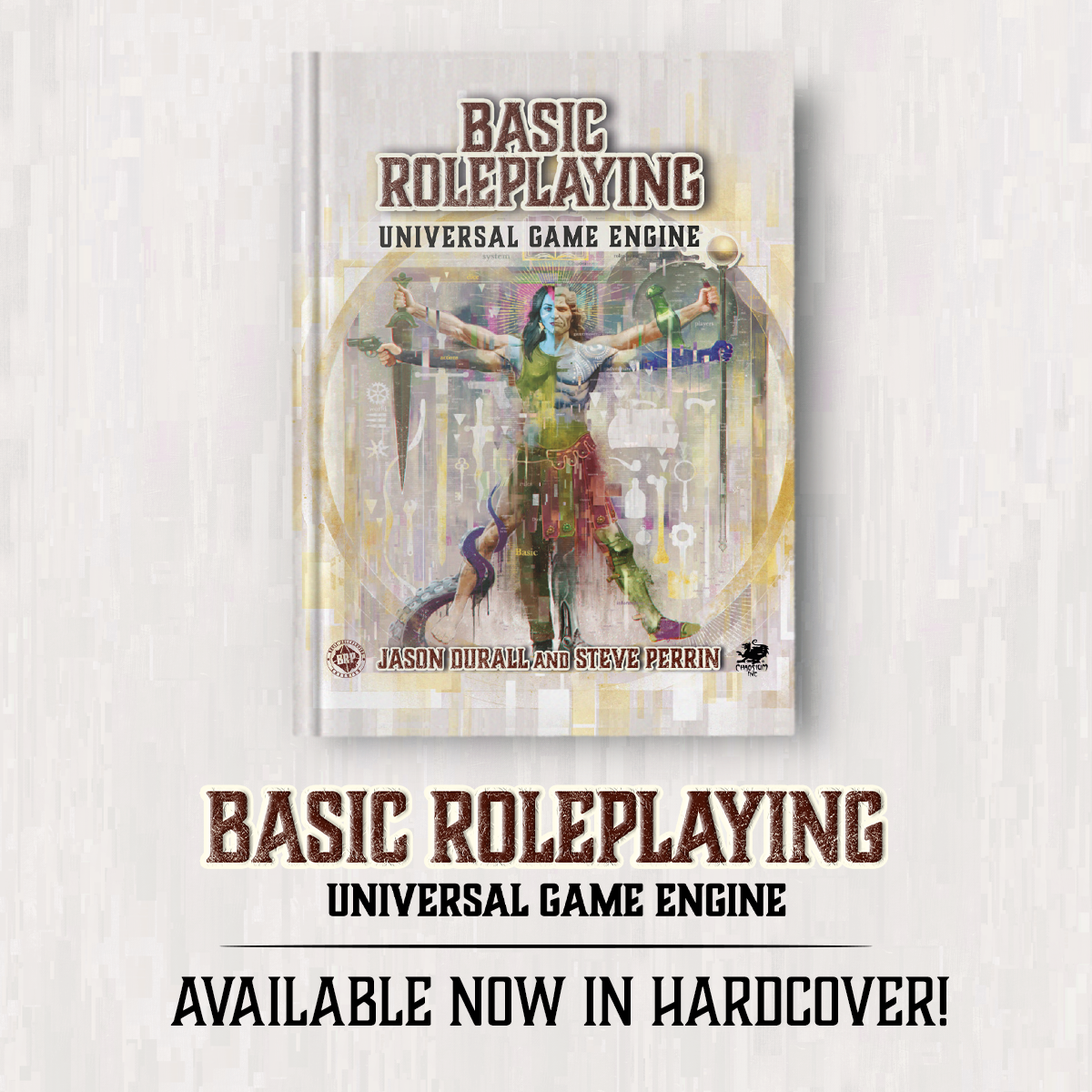 264 pages, full color hardcover –
$49.99*
Also available in special leatherette version (a Chaosium.com exclusive) –
$90.00
*
*price includes PDF when purchased direct from Chaosium.com and Friendly Local Game Stores that are part of the Bits & Mortar initiative.
Create. Explore. Play.​
Basic Roleplaying (BRP) is a system of core rules for tabletop roleplaying. Whether you're a seasoned roleplaying veteran or new to the hobby, Basic Roleplaying has everything you need for years of entertainment.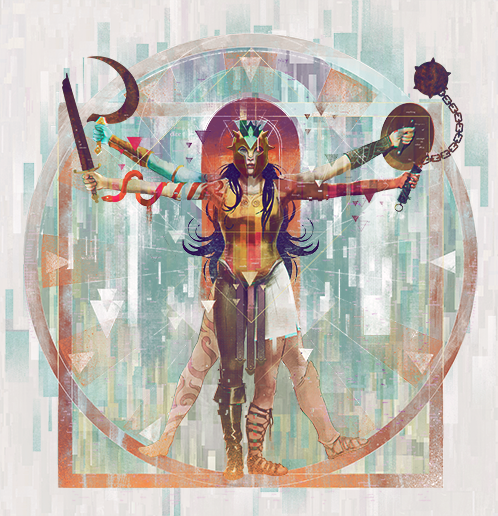 Create your own worlds under the ORC license — BRP's Universal Game Engine is available royalty-free for personal and commercial use under the Open RPG Creative license (aka
ORC license
). Use these rules, and focus on creating your worlds, scenarios and even books to sell!
What Reviewers are Saying About Basic Roleplaying: Universal Game Engine​
"A definitive update of a definitive game system... one of the simplest, most flexible, most customizable engines in the tabletop gaming business."
— Andrew Logan Montgomery, Exploring the Otherworlds of Fiction, Magic, and Gaming.
"Sleeker and more beautiful while maintaining all of the best components of the original. Designing products for it should be a snap!"
— RPG Imaginings.
"Chaosium has put their best foot forward ... providing a familiar and well-regarded mechanical platform for a whole new swathe of game design talent."
— Cannibal Halfling Gaming.
"I've learned so much from this book... a must buy for game designers."
— J-M, Iconic Productions.
"BRP is in a perfect place for creators and GMs who want a stable mechanics for their own creations… I can't wait to start creating with it."
— Never Mind the Dice Rolls
Please note Basic Roleplaying: Universal Game Engine is not currently available from our Australian warehouse. It should be available later this month.