​
Premium NFTs Feature the Idol of Cthulhu and Necronomicon​
New Zealand, July 20, 2021 — New Zealand-based non-fungible token (NFT) app
VeVe
has partnered with
Chaosium Inc
., makers of the
Call of Cthulhu
tabletop roleplaying game, to bring their Mythos horror content to the digital collectible market.
With VeVe, fans can showcase their digital collections through the app's virtual showrooms, featuring epic 3D dioramas, as well as virtually visit, comment on, and "like" showrooms from other collectors.
The initial Call of Cthulhu NFT drop features a masterful sculpt of the Idol of Cthulhu, used by cultists to venerate the long-forgotten being who may one day return to devour humanity. Also available in this series is a highly detailed replica of the infamous tome of Mythos lore known as the
Necronomicon.
Both digital objects were created under license to Chaosium by Australian studio
Type40
.
"Call of Cthulhu is an iconic horror roleplaying game, and has captured fans and readers dating back to 1981. VeVe is now bringing that cosmic horror to the digital world after 40 years" says David Yu, CEO of the VeVe platform.
Chaosium VP of Licensing Michael O'Brien adds, "We are pleased to partner with VeVe and Type40 to explore this new way to share our games and stories in the ever-expanding digital realm, especially in an environmentally friendly way."
Since its inception, VeVe has used a distributed ledger technology that is over 99% more energy efficient than the Ethereum blockchain. In March 2021, VeVe committed to 100% carbon neutral NFTs and provided $7+ million in grants to environmental nonprofits to raise money for causes through NFT promotions.
The Call of Cthulhu digital collectibles series will be dropping on the VeVe app during
Comic-Con@Home
, set to take place the 23rd through the 25th of July 2021.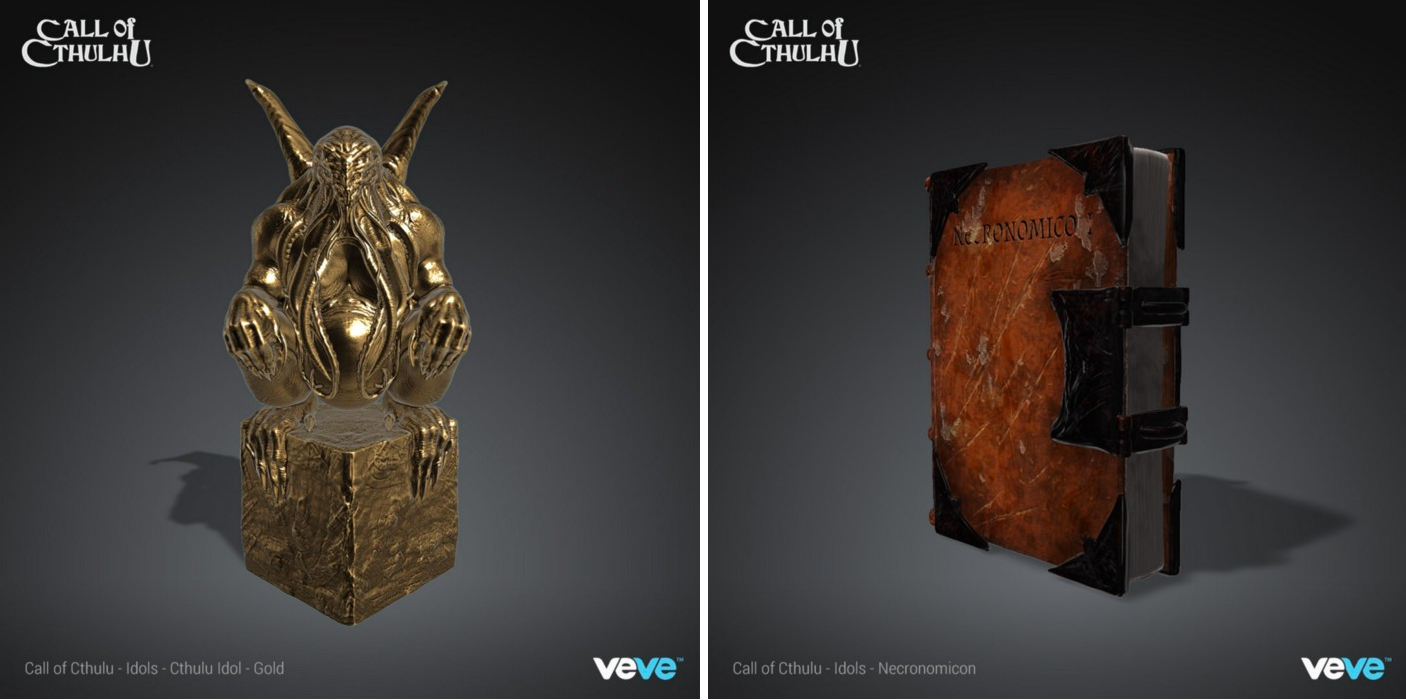 IDOL OF CTHULHU Digital Collectable:
Created by
Type40
artist Simon Lissaman, the
Idol of Cthulhu
references the namesake of Chaosium's iconic roleplaying game of horror, mystery, and investigation,
Call of Cthulhu
.
NECRONOMICON Digital Collectable:
Created in collaboration by
Type40
artists Simon Lissaman and Seth Laster, the
Necronomicon
is a strange tome boasts secrets bound within that are surely not meant for the fragile human mind.
More about the about the Cthulhu Idols drop
here
.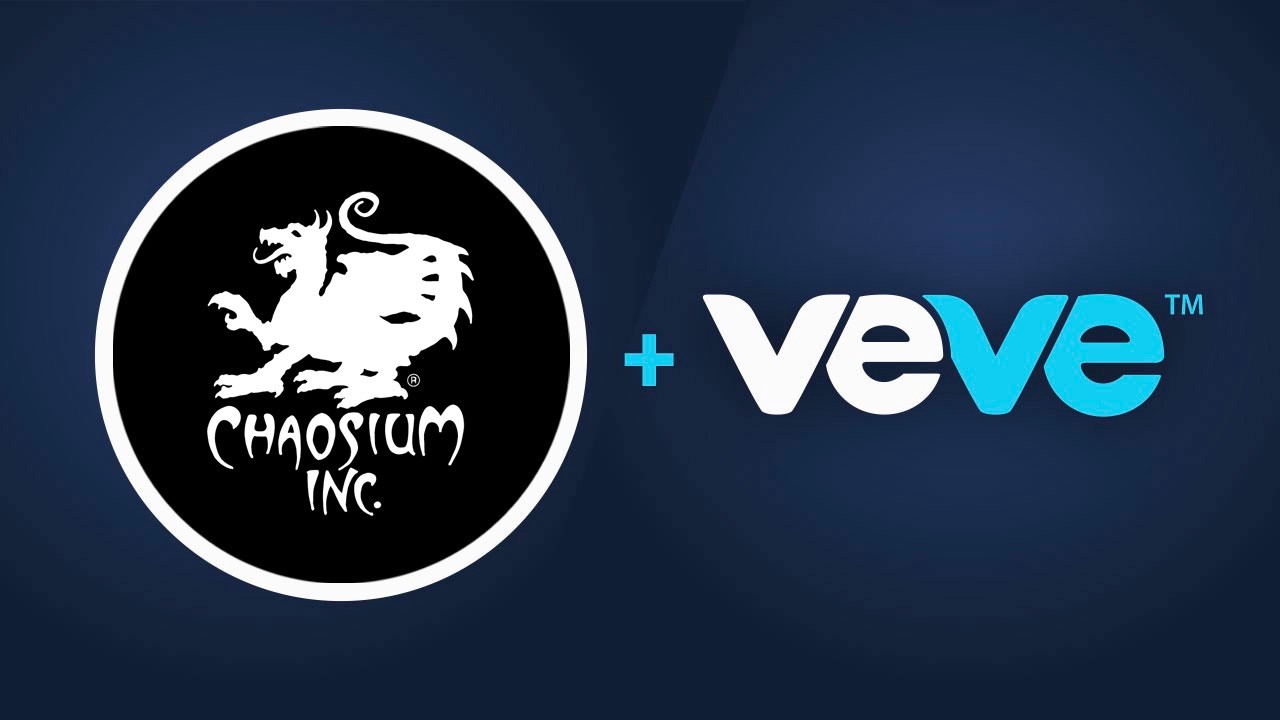 About VeVe:
Founded in 2018, VeVe was created by collectors and for collectors to bring premium licensed NFT digital collectibles to the mass market. With over 280,000 active users and 400,000 NFTs sold, VeVe is the largest mobile-first digital collectibles platform and one of the top grossing Entertainment Apps in the Google Play and Apple stores.
Utilizing both blockchain and augmented reality technologies, VeVe offers premium licensed collectibles from leading brands including DC Comics and Warner Bros, Cartoon Network, tokidoki, Ghostbusters, Back to the Future, and more. For the first time, these brands can provide customization to collectibles after their initial sale, creating endless revenue possibilities for products both new and previously offered.
The VeVe Digital Collectible app is available on both iOS and Android.
Learn more:
VeVe.me
|
Twitter
|
Discord
|
Facebook
|
Instagram
|
About Chaosium Inc.:
Since the company's founding by Greg Stafford in 1975, Chaosium Inc. has been an innovative force in hobby game publishing. The investigatory horror game
Call of Cthulhu
remains Chaosium's most well-known and successful line, with a Critical Role/Call of Cthulhu collaboration racking up more than two million views on YouTube. The company's other award-winning RPGs include
RuneQuest
,
Pendragon
, and
7th Sea
. Chaosium also publishes boardgames and fiction. Its games are translated around the globe and licensed for everything from T-shirts to computer games. With Chaosium games, you too can dream the dreams of dead gods and help construct the universe from its essential runes.
Find out more at
www.chaosium.com
.
Last edited: