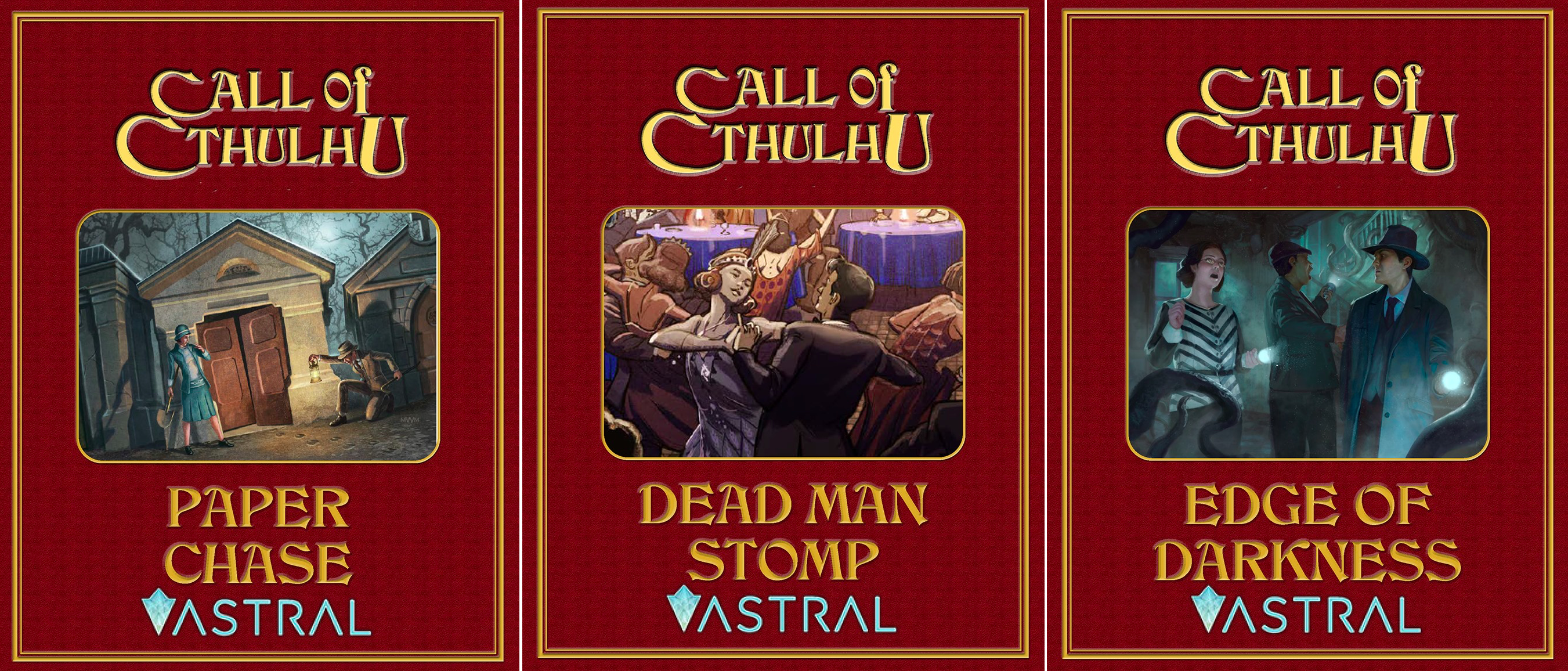 Now on
Astral Virtual Tabletop
– the three
Call of Cthulhu
adventures from the
Call of Cthulhu Starter Set
.
Available from DriveThruRPG:
Also available:

Astral Tabletop
is a new virtual tabletop*, partnered with DriveThruRPG. With Astral you can build custom maps; add sound, weather, and atmospheric effects; track combat; upload documents for any tabletop RPG ruleset, and there's a special demo experience for
Call of Cthulhu
. Astral's combat manager and dice roller can be used on smartphones or tablets to enhance in-person game sessions.
*for more about getting started with online gaming and Tabletop Simulators, see Chaosium's
helpful guide
.