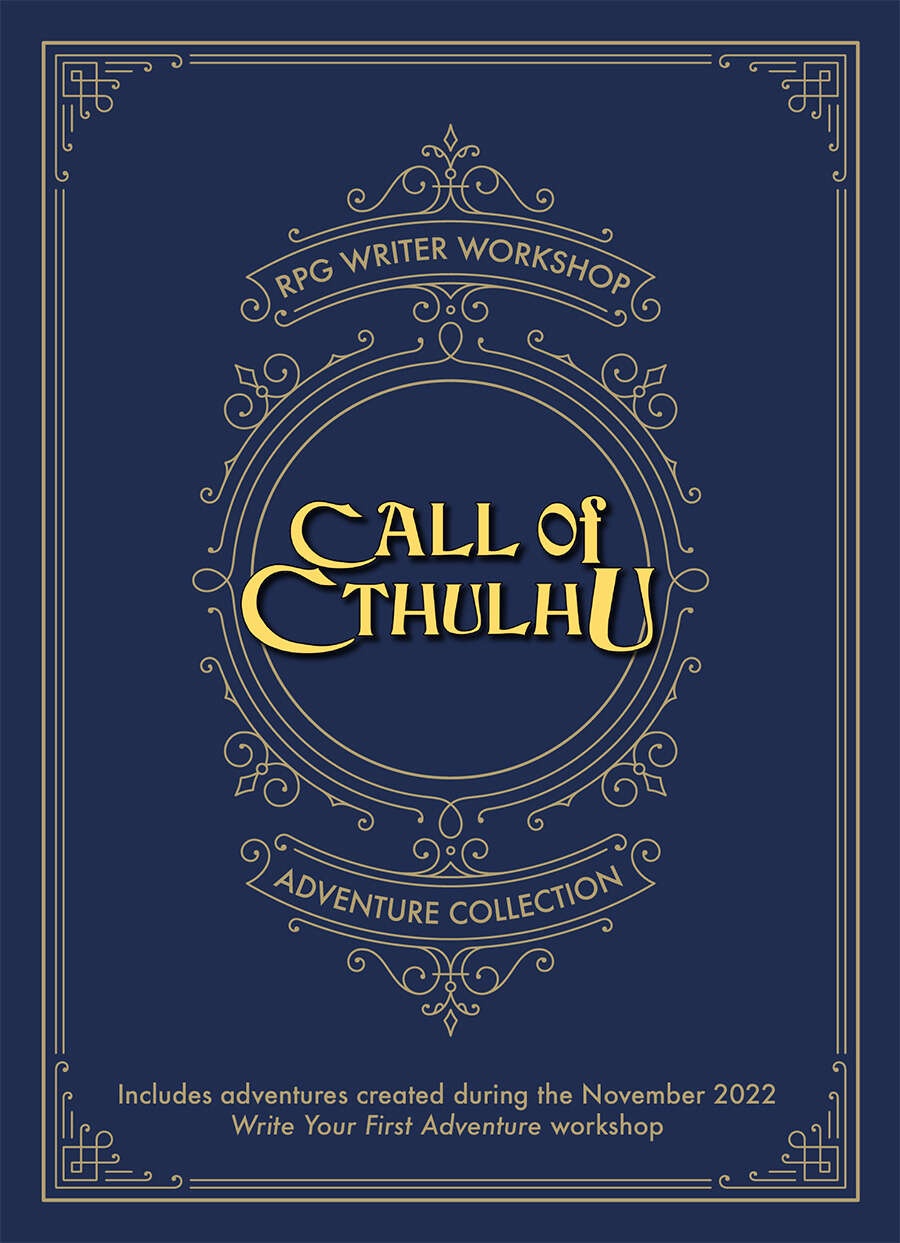 ​
The latest
'Write Your First Adventure' Bundle
has been released on DriveThruRPG. It features 25
Call of Cthulhu
scenarios by independent creators who are all alumni of the Fall 2022 RPG Workshop.
These month-long workshops, run by our friends at
The Storytelling Collective
, are designed for first-time tabletop RPG writers.
Chaosium has have officially partnered to provide a
Call of Cthulhu
stream and a
RuneQuest
stream. The
Call of Cthulhu
Path was designed by co-author of
Call of Cthulhu 7th edition
, Paul Fricker, author of the bestselling Miskatonic Repository titles
Full Fathom Five
,
Dockside Dogs
, and
My Little Sister
.
Aspiring creators can focus on either game system, or both! And by the end, they'll have written, produced, and published a 3,500-word adventure! And here they are, from alumni of the Fall 2022 RPG Workshop: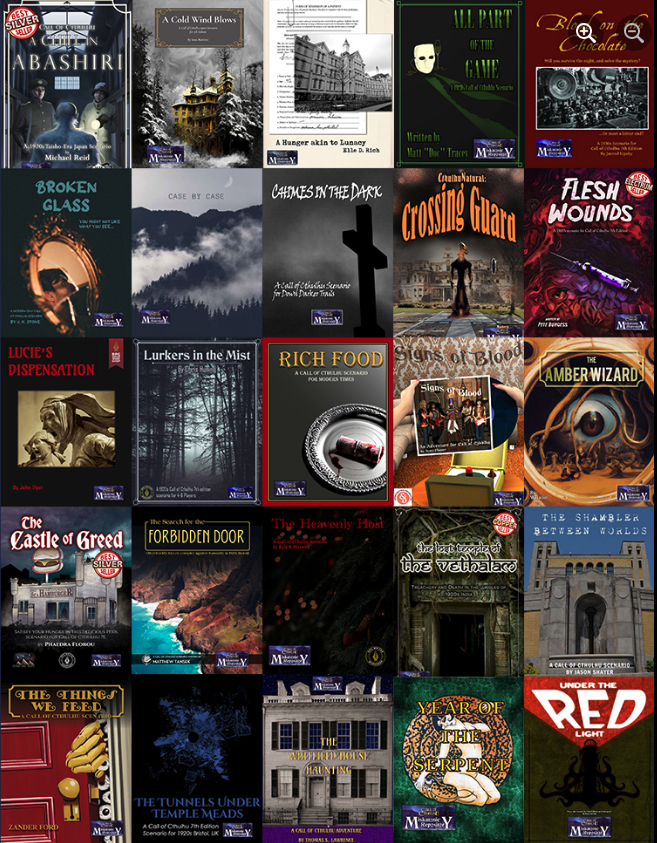 ​
Support community creators on DriveThruRPG and
save $40.00!
Please note, as with all DriveThruRPG bundles if you've already bought any of the titles included you don't pay twice for the titles you own.
WANT TO TAKE PART IN THE MISKATONIC REPOSITORY COMMUNITY PROGRAM?​
Under the
Miskatonic Repository
community content license,
Call of Cthulhu
fans can make their own work for use with the game line available to the public, using
guidelines, templates, and art
provided by Chaosium.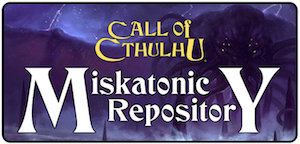 Whether you share your content for free or put it up for sale, this program is a digital home for terror that joins the dreamscapes of all who peruse it.
Last edited: