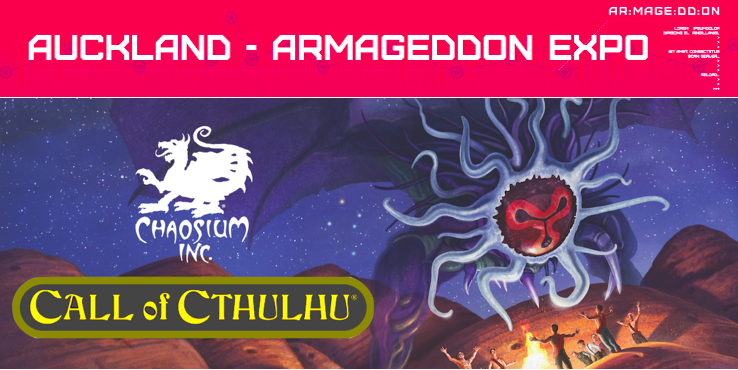 Chaosium will be at
Armageddon Expo
in Covid-free Auckland, New Zealand later this month (Oct 23-26)!
Our wonderful Cult of Chaos Keepers will be running demo games of
Call of Cthulhu
from our booth (#81) across the long weekend. If you're a Kiwi and want to try out tabletop roleplaying, come along and have some spooky fun!