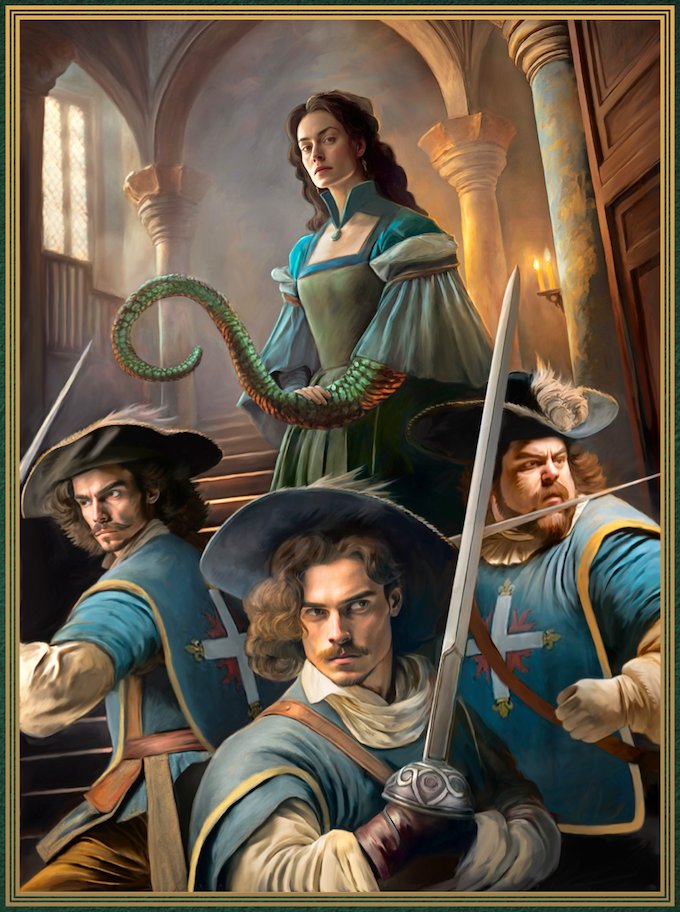 When the forces of the Cthulhu threaten France, who can the King call upon?

There can be only one answer...

ALL FOR ONE AND ONE FOR ALL!
The time has come for daring deeds against impossible foes. It is time for Musketeers vs. Cthulhu!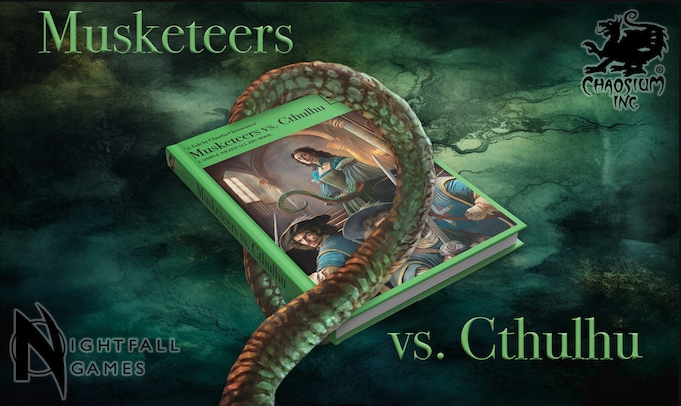 ​
From our friends Nightfall Games comes this licensed
Call of Cthulhu Kickstarter
, based on the writings of
Claudia Christian
(well-known from the science fiction TV series
Babylon-5
) and Chris McAuley in the fiction anthology
The Musketeers vs. Cthulhu in the Court of King Louis
.
In this new setting for Call of Cthulhu, the Three Musketeers confront a mythical threat that threatens France. The book includes rules for creating an original musketeer and a four-part campaign!
Claudia Christian's Musketeers vs. Cthulhu
fully-funded within the first few hours on Day One and is now into stretch goals. Join the ranks of the Musketeers as they face off against eldritch plots and courtly intrigues –and back this new setting for Call of Cthulhu here: