Congratulations to the Stream of Chaos, winners of the 2021
Australian Roleplaying Industry Award
for 'Best TTRPG Stream'!
Here's
Jackson
,
James
and
David
on the podium at the ARPIA Awards at
Fortress Melbourne
tonight. (
Art
was unable to be there).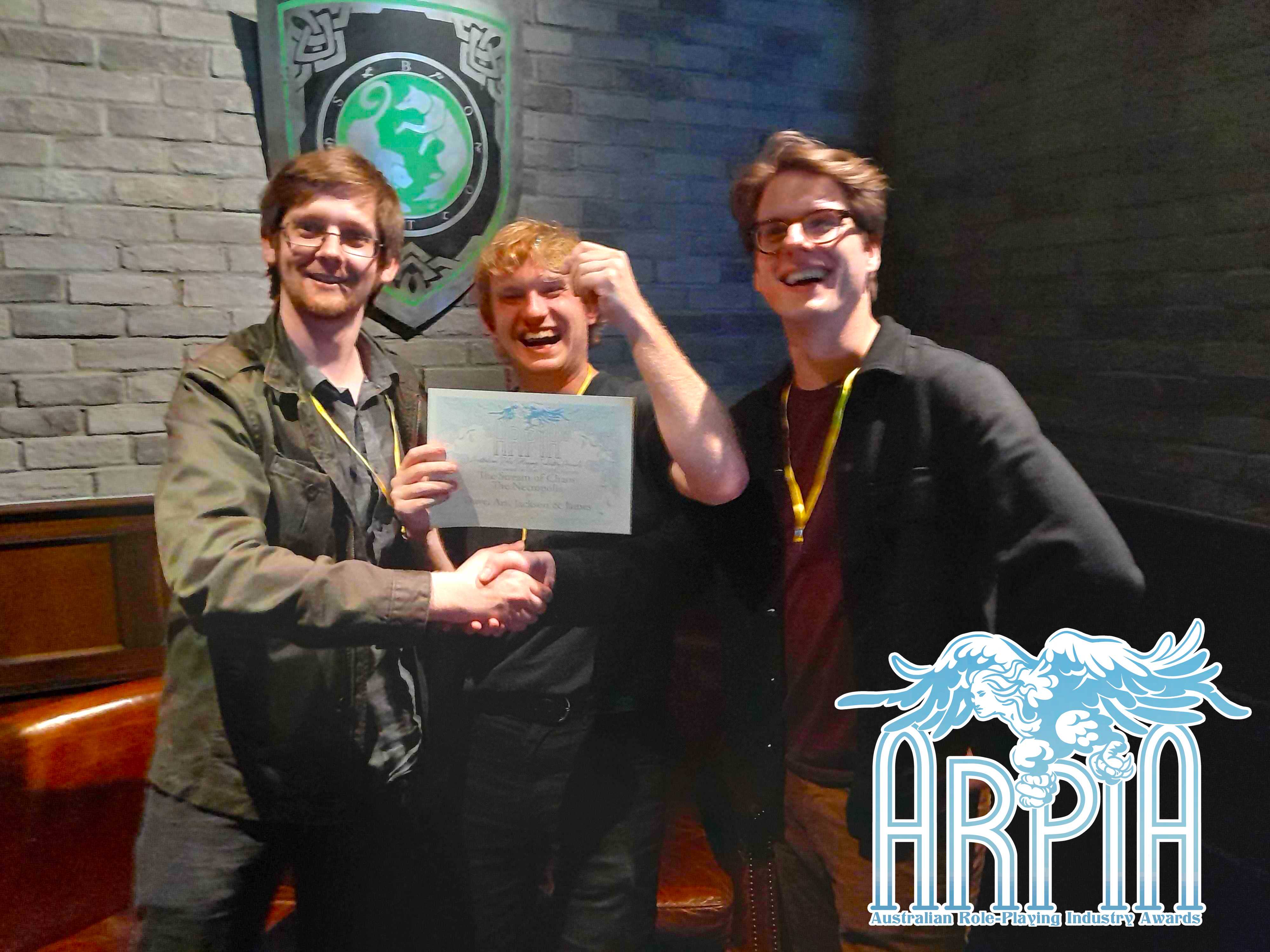 The stream submitted to the ARPIA Awards was the Call of Cthulhu one-shot 'The Necropolis' from
Gateways to Terror
.
You can watch The Stream of Chaos play The Necropolis on
YouTube
. And catch all the Stream of Chaos's TTRPG streams live at
Chaosium Twitch
and later at the
Chaosium YouTube
channel.
BTW, in keeping with the local theme, 'The Necropolis' scenario is also the work of an Australian,
Leigh Carr
.
Last edited: