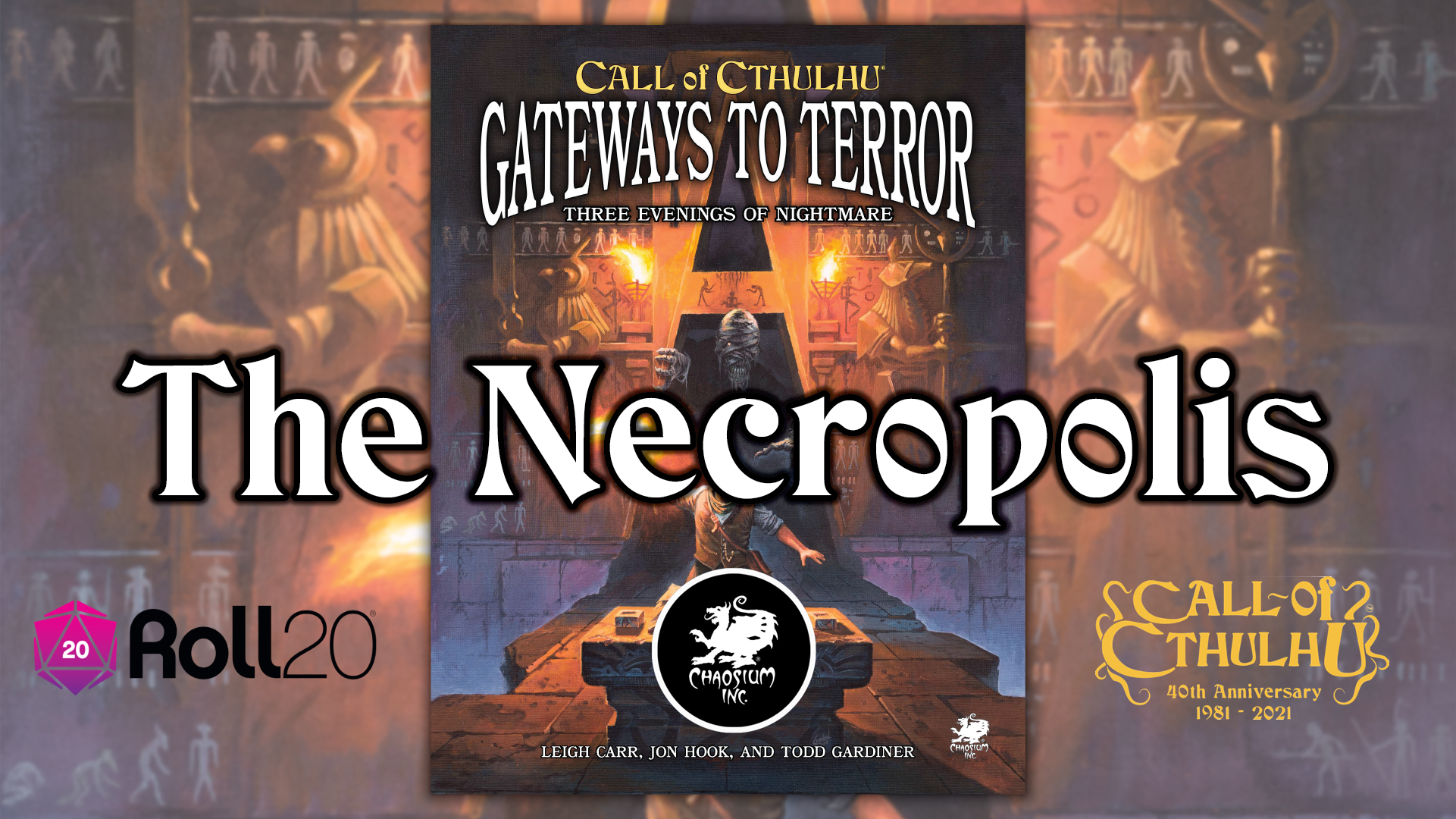 As part of the 40th anniversary celebrations for the Call of Cthulhu Roleplaying Game, we're running free two hour games on Roll20 for 24 hours over the Friday and Saturday of the Halloween Weekend (October 29-30).
​
If you or your friends have never played
Call of Cthulhu
but are Cthulhu curious, here's your chance!
The Keepers (Gamemasters/Dungeonmasters) for this event are part of our
Cult of Chaos
organised play program. 'The Necropolis' is one of the scenarios in our
Call of Cthulhu
release
Gateways to Terror
.
The Necropolis​
What ancient horrors lie slumbering in a newly discovered tomb deep in Egypt's Valley of the Kings? Are you allowing local superstitions and the unfortunate events surrounding the opening of Tutankhamen's tomb to play on your mind as you wait to step down into the darkness…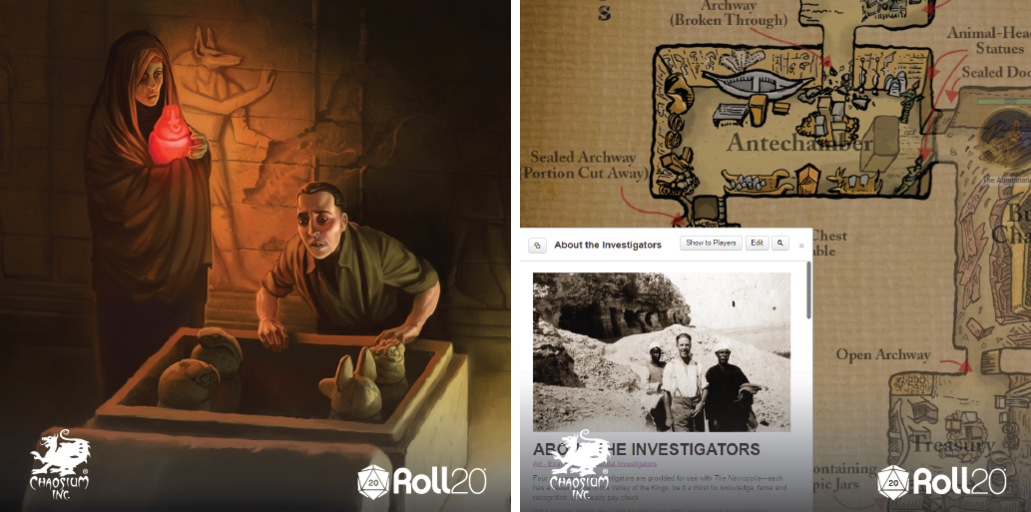 The Necropolis is a one-shot introductory scenario designed as a demonstration game to give a taste of the game's core motifs—mystery, investigation, and horror. It's ideal for newcomers to Call of Cthulhu or even tabletop RPGs in general, and we'll supply everything needed, including player characters. No experience needed!
​
We have two hour sessions running from 10pm GMT on Friday October 29 through to 10pm GMT on Saturday 30th. This is a world-wide event, so those times correspond to:
BST – 11:00PM 29th - 11:00PM 30th
PDT – 3:00pm 29th - 3:00pm 30th
EDT – 6:00pm 29th - 6:00pm 30th
AEDT – 9:00am 30th - 9:00am 31st
Book your session on Warhorn
– it's completely FREE!
​
Play your own game of The Necropolis on Roll20​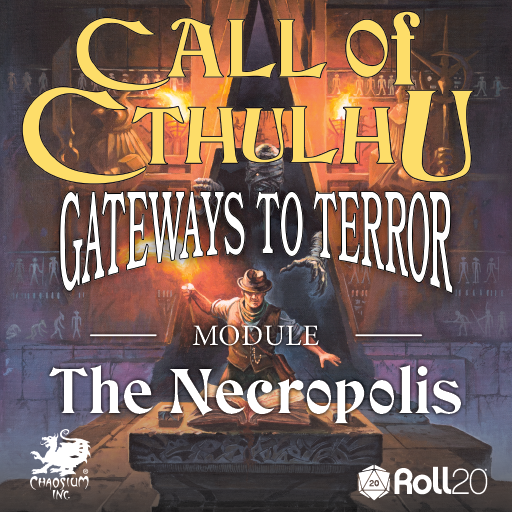 Our friends at Roll20 are joining us in our Call of Cthulhu 40th anniversary celebrations. Until October 31st 2021 redeem this code for your free copy of 'The Necropolis' on Roll20 (usual cost USD$6.99)
85VX3-Z6EPE-YYD5E
Redeem the code here:
Roll20