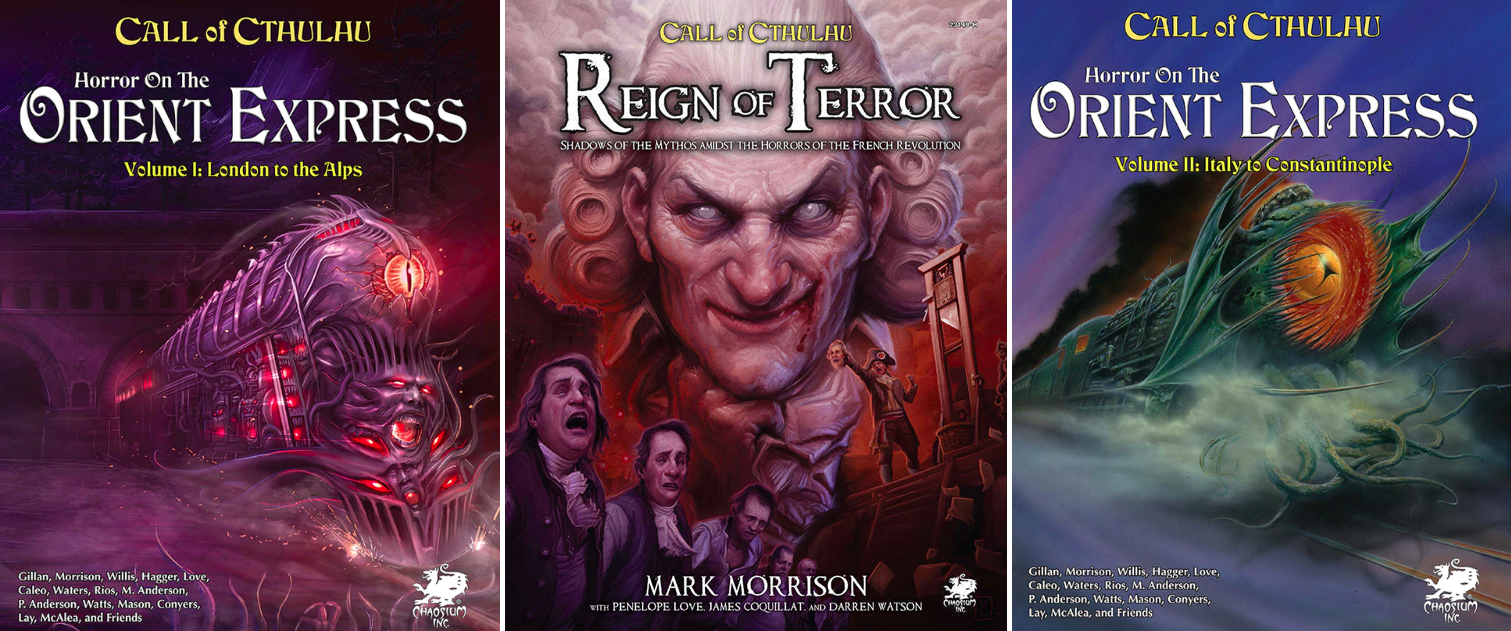 If you recently picked up our new double hardback version of
Horror on the Orient Express
, did you know our
Call of Cthulhu
supplement
Reign of Terror
was originally created as a "secret chapter" for that campaign? And that it is currently
on sale at a special price
at Chaosium.com?
Reign of Terror
is an epic two-part historical scenario, set during the French Revolution.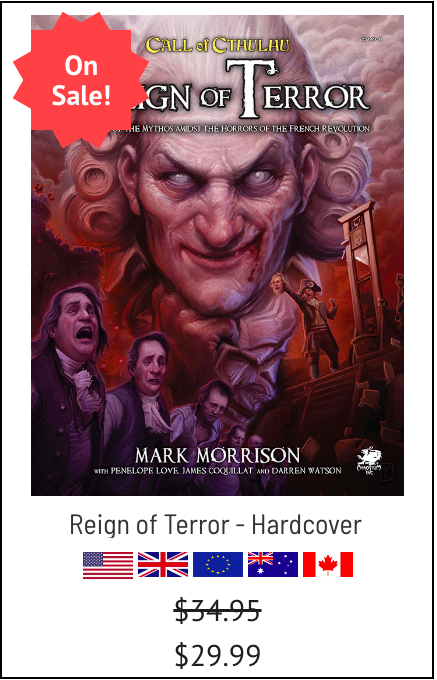 ​
Developed by
Call of Cthulhu
mastermind Mark Morrison as a secret chapter in the story of
Horror on the Orient Express
,
Reign of Terror
has been designed for play with or without reference to that campaign.
If used with Horror on the Orient Express, it provides an exciting and action-packed "living handout" that brings new insights and illuminates the players into the full horror of one of the campaign's dire villains.
Alongside the two-part scenario, this 128 page full color book includes a range of scenario seeds, each providing roots for extending play and building a longer, more in-depth campaign.
Winner of the 2018 Gold ENnie for Best Supplement.
Last edited: