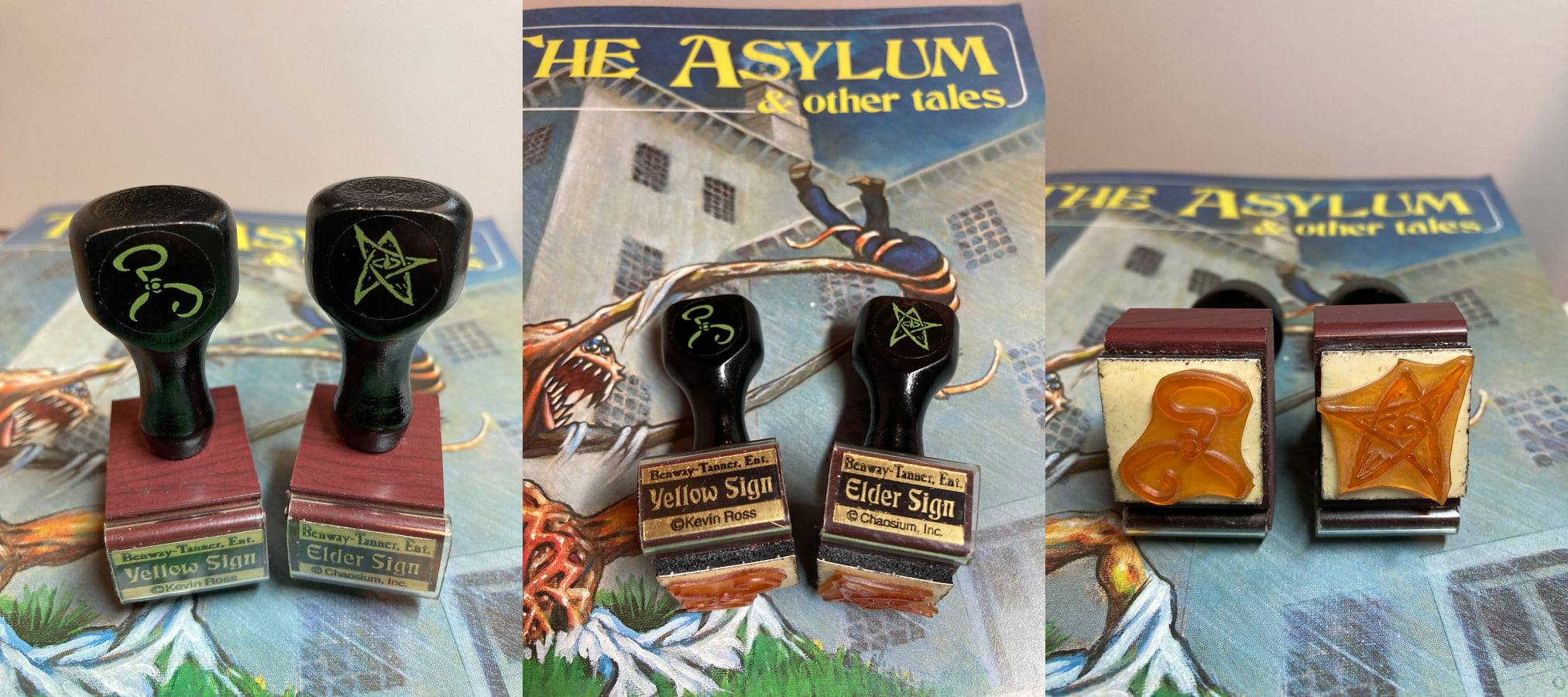 Chaosium President Rick Meints shares stories from a life-time as a collector of all things Chaosium
I happened to come across both of these stamps as I was sifting and sorting through things the other day. I had forgotten that Chaosium had licensed these in 1996. Sadly, Benway Tanner Enterprises of Florida went out of business. They also produced three Miskatonic University decals as well, but I haven't found the box those are in yet.
P.S. In a couple of weeks there's going to a classic reawakening of something from 40 years ago... It's been a long time since we've had a 2" boxed set. Some rituals are worth the long preparations...
​