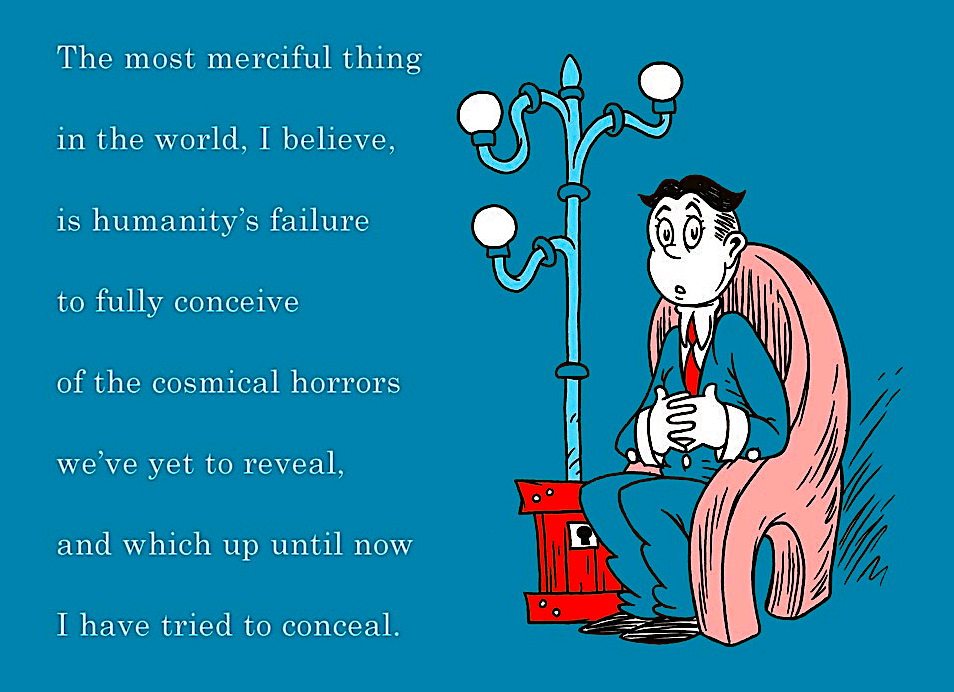 ​
The 'Unnatural Selections' series is our regular round up of notable Chaosium reviews worth a look.
Here's what reviewers and readers alike have had to say about R.J Ivankovic's amazing
102-page adaption
of H.P. Lovecraft's classic story, retold in anapestic tetrameter*:
"If you are a Lovecraft fan,
The Call of Cthulhu for Beginning Readers
is a must-have volume because it is may be the best adaptation of a Lovecraft story into another medium." -
Geek and Sundry
.
"Absolutely charming – I bought this book as a gift, then I had to buy one for myself as well." -
Customer Review
.
"(Ivankovic) does a splendid job of distilling Lovecraft's complex language of into succinct and swift verse... Lovecraft fans will find this a fun take on a favorite story." -
H.P. Lovecraft Historical Society
.
"Absolutely delightful... almost too good." -
Tsath
(Customer Review)
"If you're the kind of parent I am, you'll wish for this book to stealthily introduce your children (and your nieces and nephews) to the wonders of Lovecraftian horror." -
Cannonball Read
"It made me laugh, it made everyone I've shown it to laugh. The artwork is beautiful, and the poetry of the text is spot-on. If I could give it 6 stars, I would." -
TF Druid
(Customer Review).
"This book is marvelous in every single way! ...a unique transposition of a classic horror story into another genre altogether; you can buy it unashamedly for yourself, claiming that you'll gift it to the neighbour's kids."—Antonios S. Review,
RPGNet
.
"5 Stars - so much fun!" -
Richard B
(Customer Review).
"If you like weird fiction and have read
The Call of Cthulhu
, you owe it to yourself to buy this book. And if you know a child into the weird, scary, and peculiar, you will be the world's greatest uncle/aunt/friend if you buy them this book."—
Dreams & Nightmares
magazine.
Get your
H.P. Lovecraft's Call of Cthulhu for Beginning Readers
($19.95) and its companion volume
H.P. Lovecraft's Dagon for Beginning Readers
($17.99) from Chaosium today (and you buy direct from us you get the PDF version included in the price). A great way to introduce your kids to the Mythos - or your nieces and nephews:
be that beloved, exceedingly strange relative!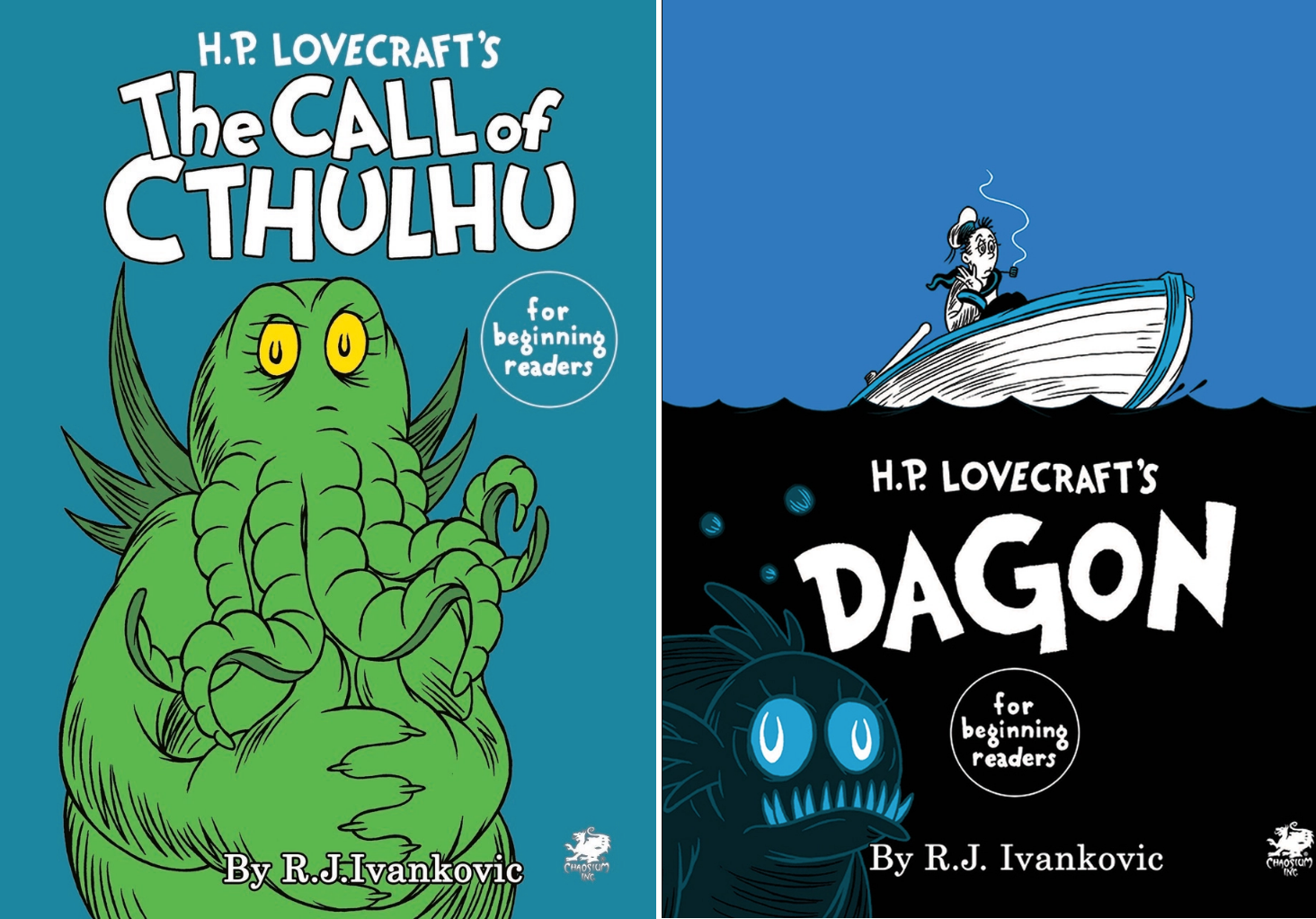 ​
*BTW, What is anapestic tetrameter?
Anapestic tetrameter is a poetic rhythm often used in children's stories. Each line consists of four units of rhythm, known as 'feet'. Each foot has two unstressed syllables followed by a stressed syllable. A well-known example is the beginning line of Clement Clarke Moore's poem "Twas the Night Before Christmas" (aka "A Visit from St. Nicholas"): "Twas the
night
before
Christ
mas, when
all
thro' the
house
/ not a
crea
ture was
stir
ring, not
e
ven a
mouse
."