​
It's DriveThruRPG's annual
Christmas in July sale
— for the next seven days
more than 1,200 Chaosium digital titles
are up to 25% off! This is across all categories, including fiction, and our Jonstown Compendium, Miskatonic Repository, and Explorers Society community content programs.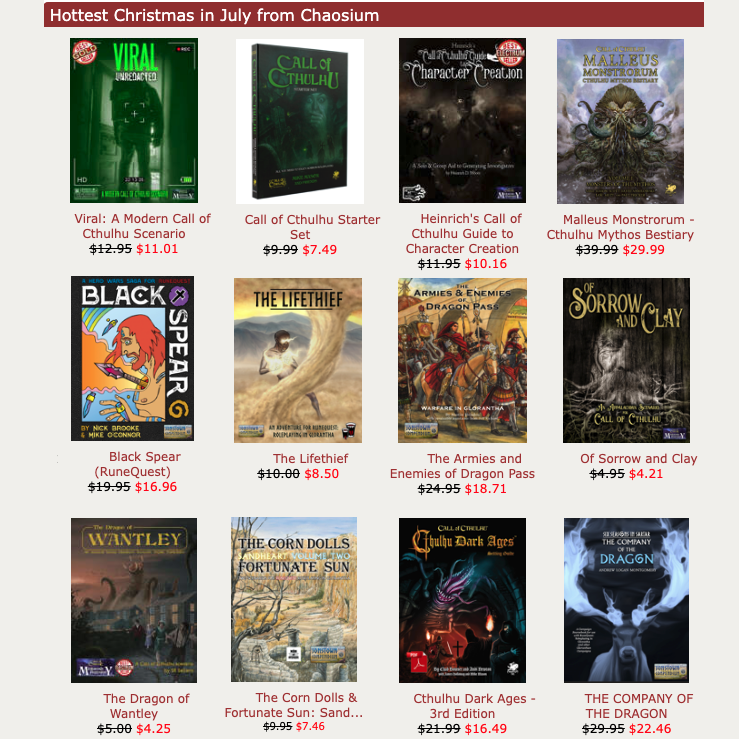 ​
Hey, but wait – for RuneQuest Glorantha fans there's more! Nick Brooke, our community content ambassador, notes that the magnificent fifty-player freeform Gloranthan LARP
Life of Moonson
came out twenty-five years ago. So as a 25th anniversary celebration, the creators have made print copies 25% off too!
"Hellenistic Greco-Romano-Persian-Arabian-Byzantine-Ottoman-French Revolutionary-Victorian-Soviet-Ingsoc types from
Dune
", is co-author Nick's in-a-nutshell and assuredly non-canonical description of the Lunar Empire, the traditional enemy in RuneQuest's Glorantha setting.
Life of Moonson
comes in two fat hardbacks:
Book One - The Characters
and
Book Two - The Freeform
.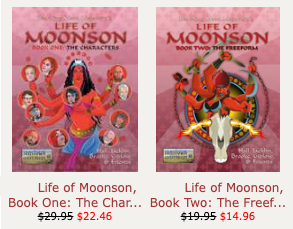 ​