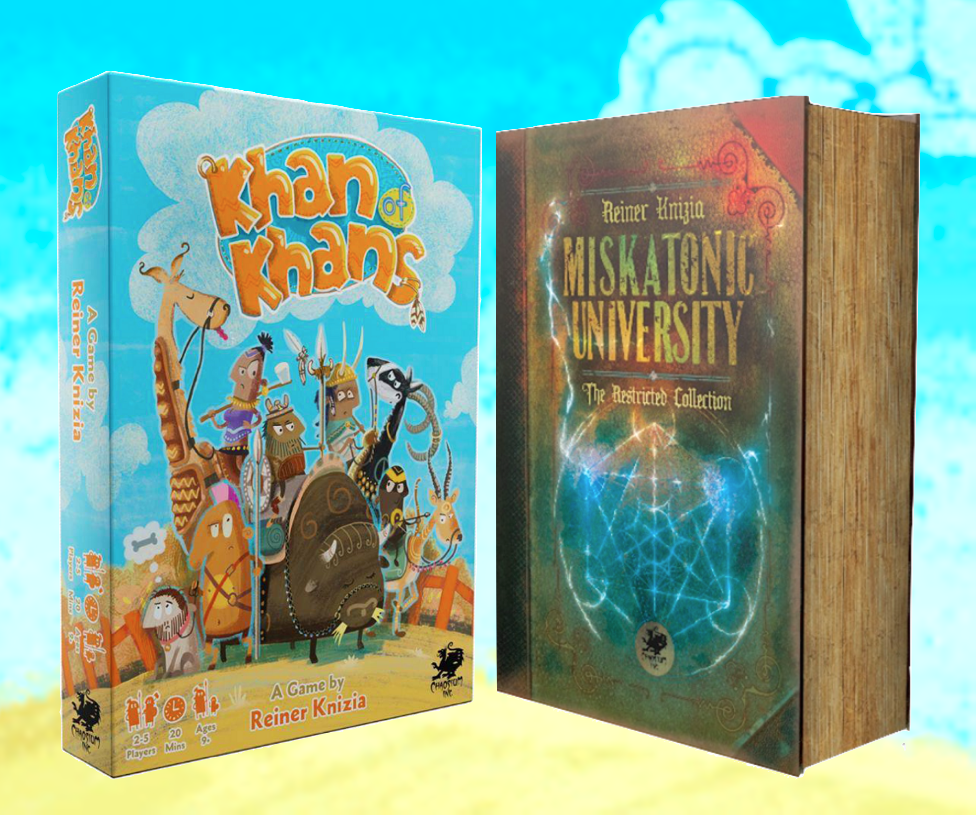 ​
Get our games
Khan of Khans
and
Miskatonic University: The Restricted Collection
while you can, and for only $9.99 each! Due to our licensing collaboration with Dr Reiner Knizia concluding at the end of the year, we will be withdrawing both titles from sale on
December 31st, 2022
.
​
KHAN OF KHANS​
Khan of Khans
takes the setting and denizens of Glorantha, Chaosium's well-loved RPG setting, and reinterprets them visually for a family audience.
"Khan of Khans is a rare case of a game that is exactly as it advertises itself: family friendly, easy to learn, quick-paced, and offers a small glimpse into the world of Glorantha without ever feeling like it is bludgeoning you… It's simple enough to learn easily, but that simplicity hides really clever game design…. I think you'll get a lot of replayability out of it."
—
Bud's RPG Review
.
2018 ENNIES WINNER: Best Family Game (Gold), Best RPG-Related Product (Gold)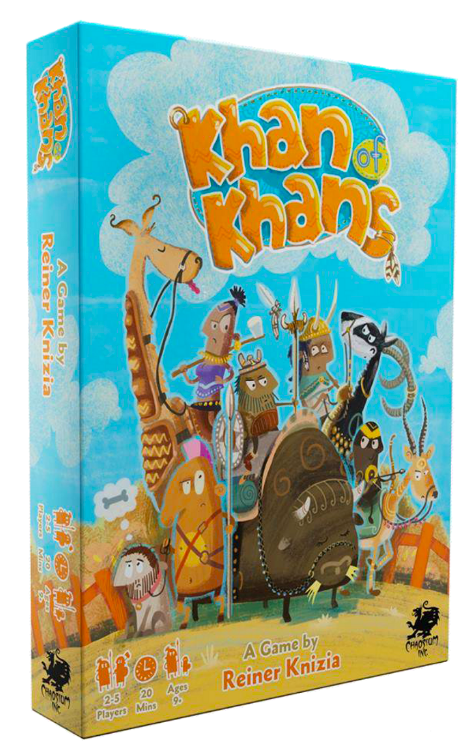 $24.95
$9.99
(You save $14.96)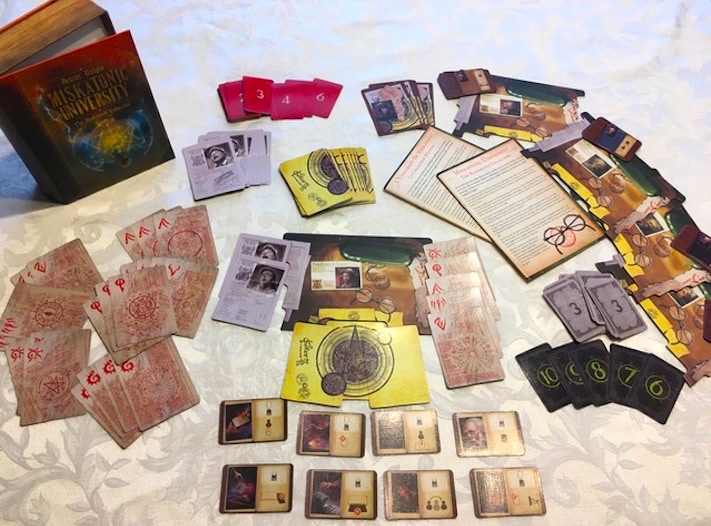 ​
MISKATONIC UNIVERSITY: THE RESTRICTED COLLECTION​
Miskatonic University: The Restricted Collection
is set in Miskatonic University's Orne Library. The game features grimoires, elder signs, academic politics and madness — and that endlessly renewable resource, graduate students.
"A very pleasant surprise in a package that befits much more complex products. To say that it punches way above its weight is a major understatement. A cool, simple yet demanding filler, it will appeal to both Call of Cthulhu players as well as casual gamers… The game has a very high replayability…. Just like Khan of Khans, younger audiences can end up playing this non-stop all day long. It's a great game for outings, for non-gamers, for train trips and what have you."
—Antonios S.,
RPGNet review
.
2019 ENNIES WINNER: Best RPG-Related Product (Silver)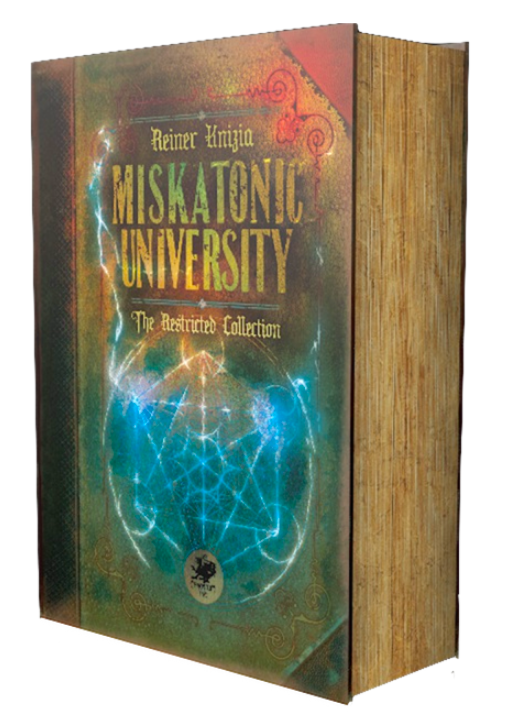 $24.99
$9.99
(You save $15.00)​