The following
HeroQuest Glorantha
print titles will be withdrawn from sale on
July 15
as part of our deal to
transfer ownership of the HeroQuest trademark
to Hasbro. Once withdrawn, they will be out-of-print
permanently
.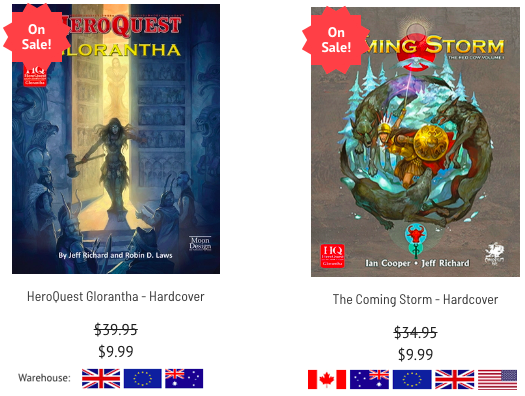 If you would like to own these HeroQuest print titles, order now! $9.99 price includes PDF.
HeroQuest
PDF titles at
Chaosium.com
and
DriveThruRPG
will also be withdrawn from sale on July 15. Please note: If you own these PDF titles they will remain in your account's digital library.
We will be rebadging the
HeroQuest
line of products as
Questworlds
.