Create & Play Characters Anywhere with Roll20​
​
Just in time for Halloween! Now, you can create free unlimited characters outside the virtual tabletop for
Call of Cthulhu
and
Pulp Cthulhu
using
Roll20 Characters
! Create NPCs for your table or have your players start making Investigators just in time for the spooky season – or any season, really!
New to Call of Cthulhu?​
Learn the basics of the game with Roll20's
Free Basic Rules
-- supporting both
Call of Cthulhu
and
Pulp Cthulhu
!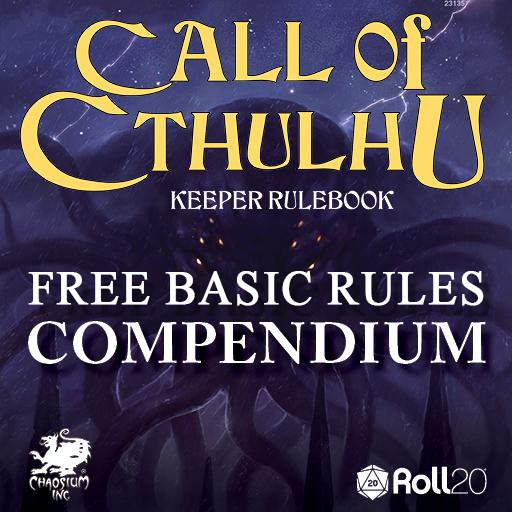 Last edited: