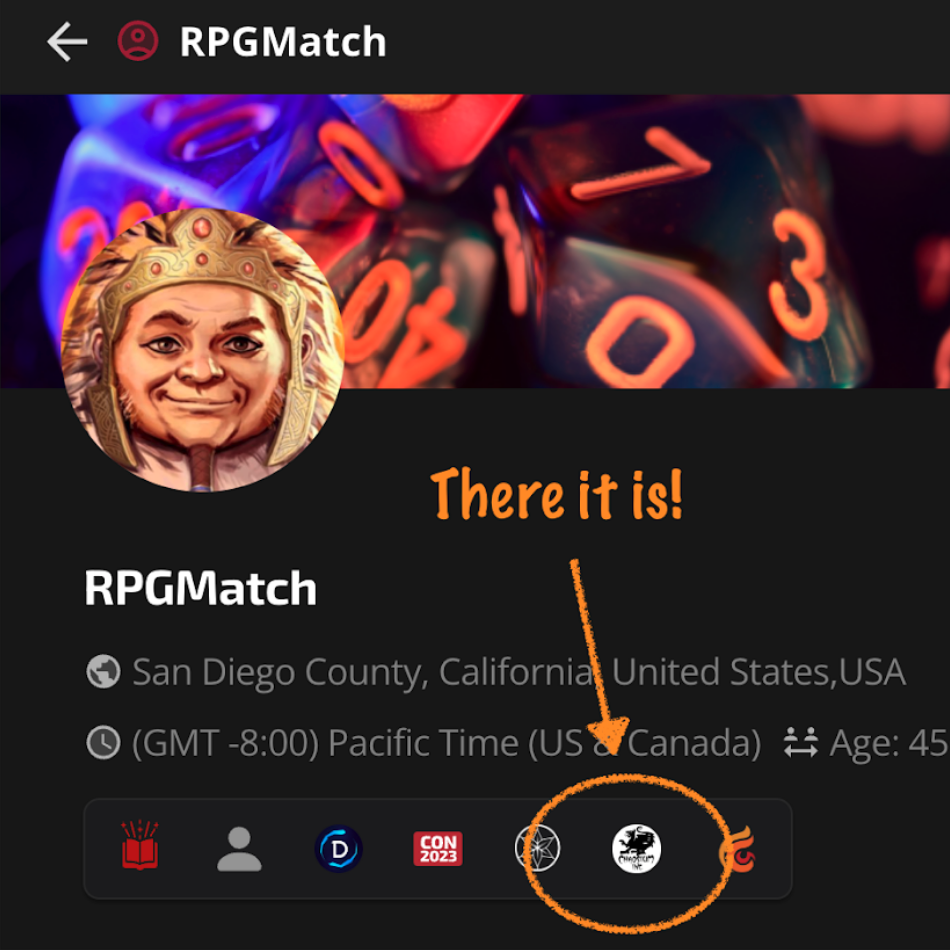 ​
RPGMatch
is an application where you can register and meet other TTRPG players who like to play like you do. As they say,
Think: Tinder for tabletop roleplaying games (without the romance).
With this partnership, fans of Chaosium games will be able to unlock an exclusive badge for their RPGMatch profile, as well as connect easily with fans of the brand (see image above).
Additionally, fans will be able to select and find matches for the full roster of Chaosium games:
7th Sea
Basic Roleplaying: Universal Game Engine
Call of Cthulhu
Pendragon
RuneQuest
Rivers of London
Sign up for free on RPGMatch and start playing with
other Chaosium fans
!
And then unlock your exclusive Chaosium badge
here
!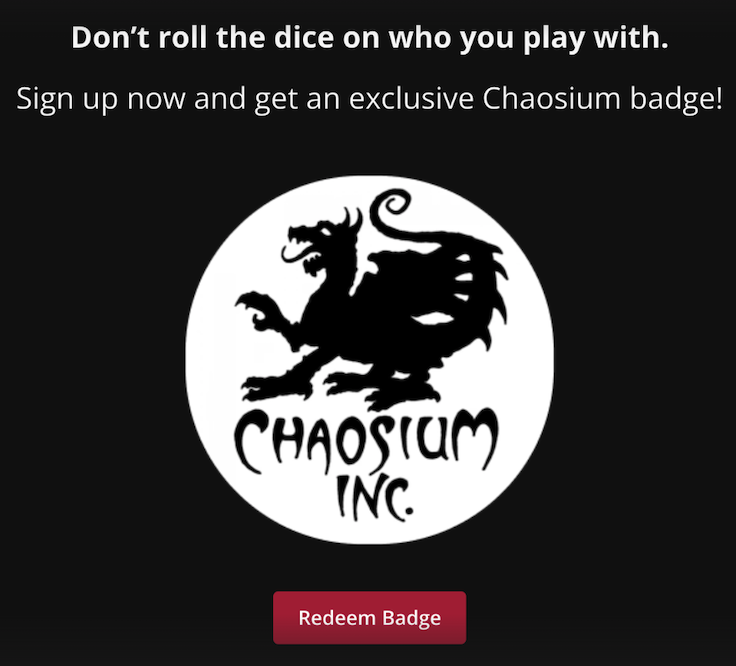 ​