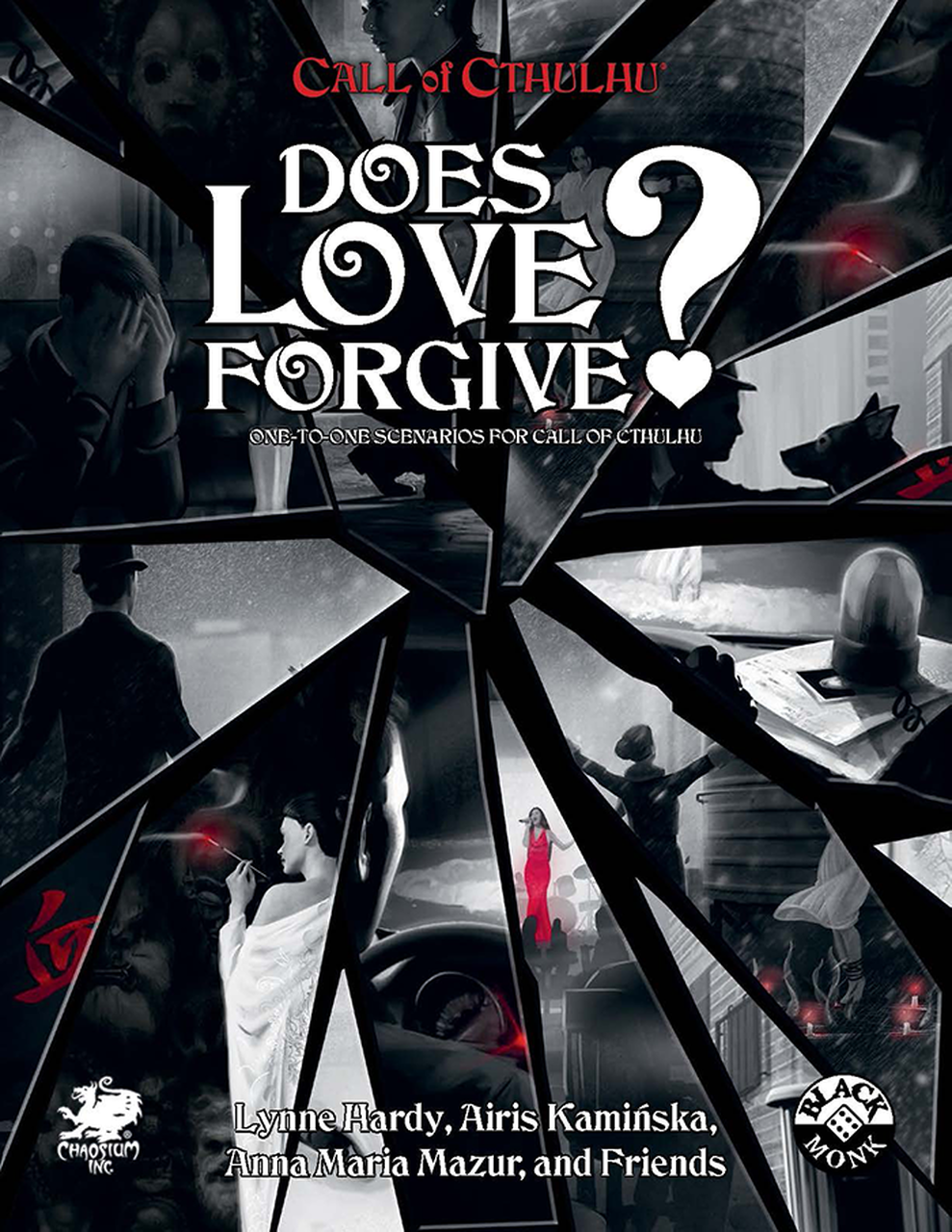 ​
Does Love Forgive?
is a collection of two special scenarios for
Call of Cthulhu
for one Keeper and one player. And it's 25% off for Valentine's Day.
Play
Does Love Forgive?
with someone special in your life: both adventures are perfect for a fun evening of gaming for two people. Each scenario can be played over the course of one to two sessions, and is suitable for Keepers of all experience levels.
PDF Included with Purchase: if you add the print version to your cart, the product Does Love Forgive? - PDF will automatically be added to your shopping cart and you will receive it for free.
This special Valentine's Day price will apply until February 28th.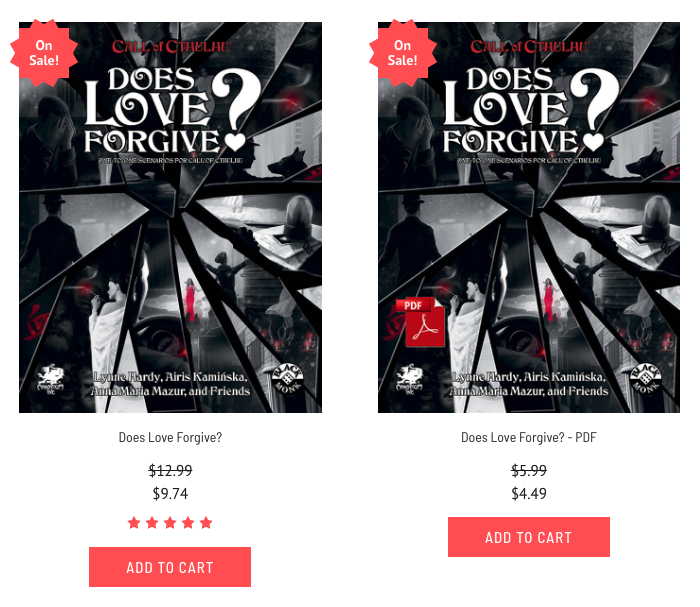 ​