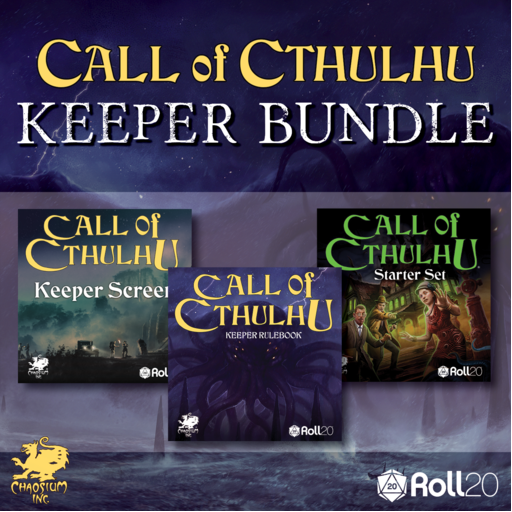 Now at Roll20: save 15% with the
Call of Cthulhu Keeper Bundle
!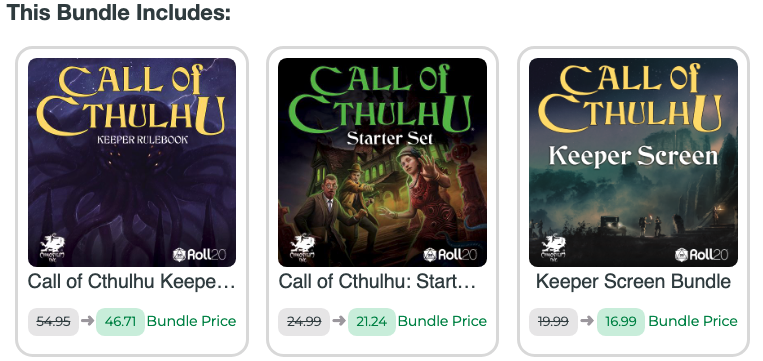 Bundle includes the
Keeper Rulebook
,
Keeper Screen Pack
, and
Call of Cthulhu Starter Set
. The perfect trio to start your Keeper collection on Roll20!
Play Call of Cthulhu with Roll20!​
Throughout 2022 we'll be adding more
Call of Cthulhu
releases to Roll20 on a regular basis. Current titles include:
*Available in the
Call of Cthulhu Keeper Bundle
for $84.94, save 15%. nb Prices are discounted based on what you already own.
For useful tips and advice about playing Call of Cthulhu and other Chaosium games online, see our helpful
Getting Started with Online Gaming
guide.