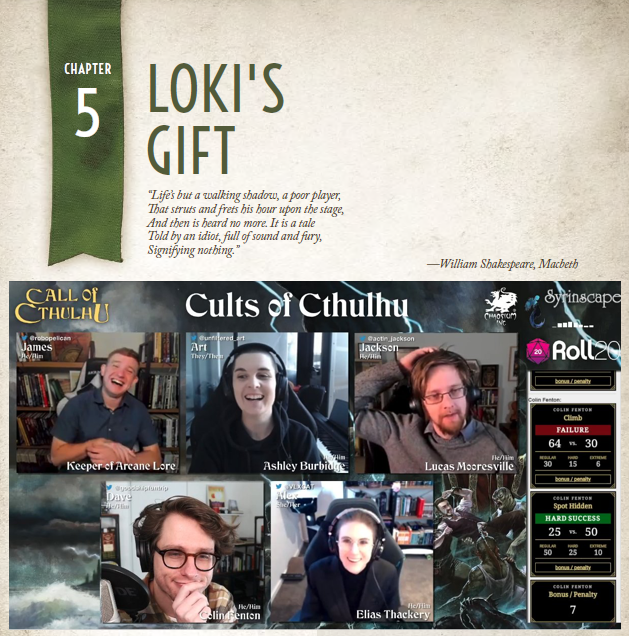 ​
London, 1896. A tragedy in an upper-class family sees the investigators employed to look into the truth behind a beloved son's demise...
The
award-winning team
from the Stream of Chaos recently played through 'Loki's Gift', one of the three scenarios included in our new hardback release
Cults of Cthulhu
.
Watch Keeper James take investigators Alex, Art, Dave, and Jackson through the rainwashed streets of 1890's London over three deadly episodes at Chaosium's YouTube channel:
Cults of Cthulhu is available now from all five Chaosium fulfilment warehouses (US, EU, AUS, CAN, UK):
$USD49.99
, price includes PDF.