On INTERNATIONAL WOMEN'S DAY 2020 we raise a glass to RPG trailblazer
Kerie Campbell-Robson
.
In 1986, as a 20 year old Kerie was lead designer of HAWKMOON. Before that, at age 17(!), she conceptualised and then co-wrote Call of Cthulhu's DREAMLANDS. An inspiring pioneer for Women in tabletop gaming!
Here's Kerie in 1986 at Pacificon with Chaosium founder Greg Stafford, and staffers Charlie Krank (L) and Jeff Okamoto (R - who graciously supplied the pic). Note the Hawkmoon cover photo on the back wall; it had been recently released.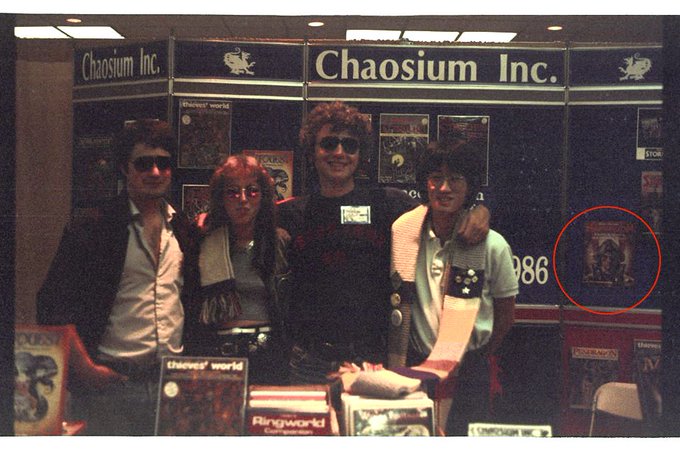 Everyone at Chaosium appreciates the many talented and creative female designers, artists, authors, editors, playtesters and more who've been part of our games and fiction since we started in 1975!