Exciting news for Glorantha fans from our friends at
Campaign Coins
: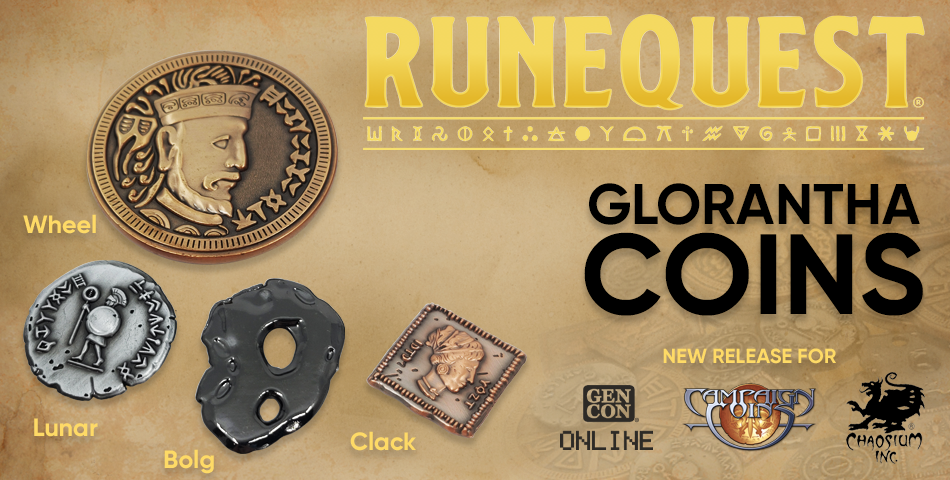 "We are gearing up for Gen Con Online so here is our first new release:
RuneQuest Coins
, straight from the pages of Chaosium Inc's
The Guide to Glorantha
. Find them at
www.campaigncoins.com
on Thursday 30th July 10 AM EDT, as soon as
Gen Con Online
begins. May Issaries bring you good fortune!"