​
By Jason Durall, RuneQuest creative director
The Starter Set for RuneQuest: Roleplaying in Glorantha is coming! Between now and its release later this year, RuneQuest creative director Jason Durall's Design Diary will share insights about the development of this exciting new boxed set which will introduce the RuneQuest RPG and Greg Stafford's mythic world of Glorantha to all-new audiences.
RuneQuest Starter Set proofs have arrived! Chaosium president Rick Meints – who is also our head of production – had FedEx deliver two boxes earlier today, and he says everything is looking "lovely and of high quality." The set will weigh over 3lbs. 8 oz. (about 1.5 kg).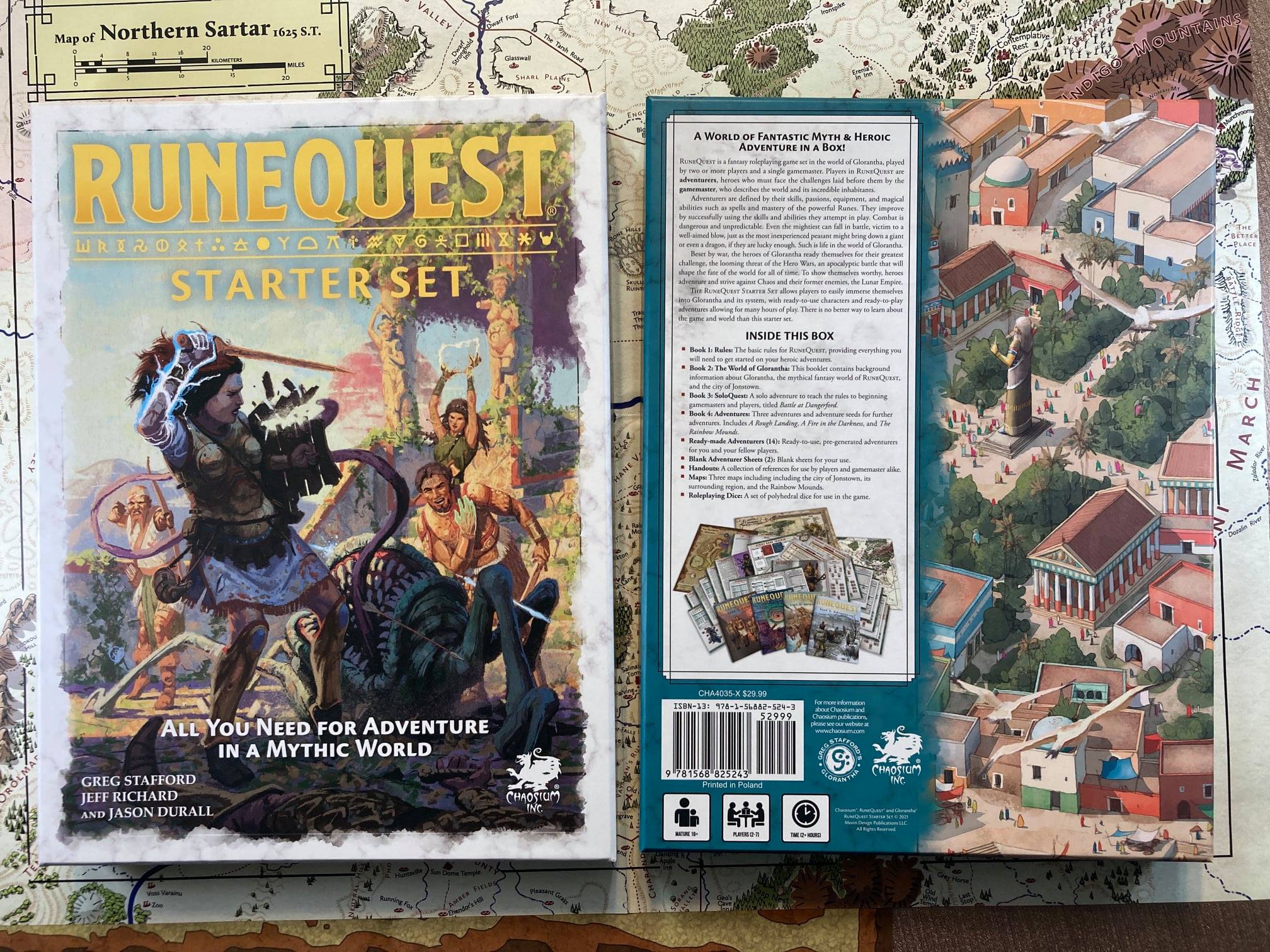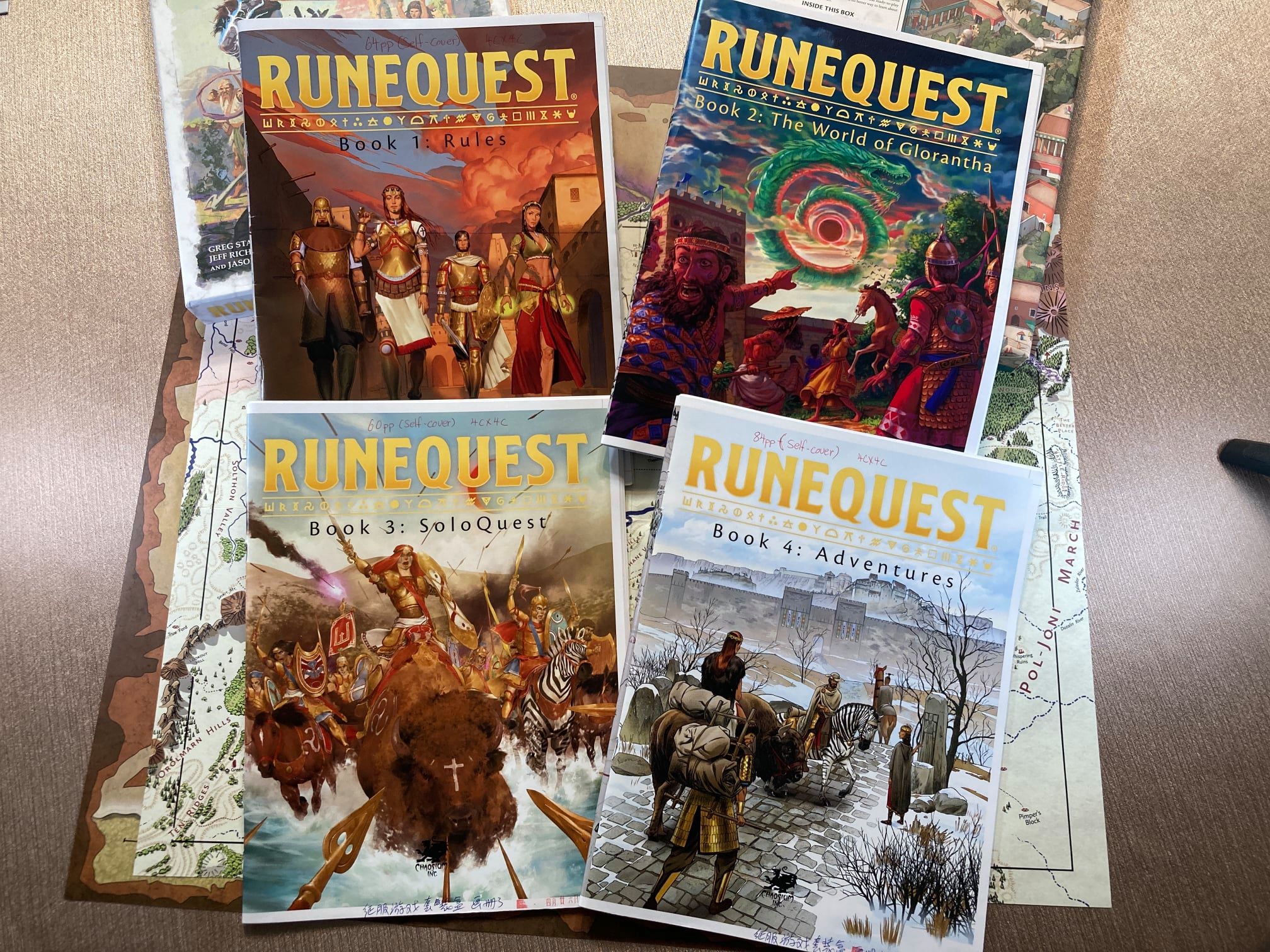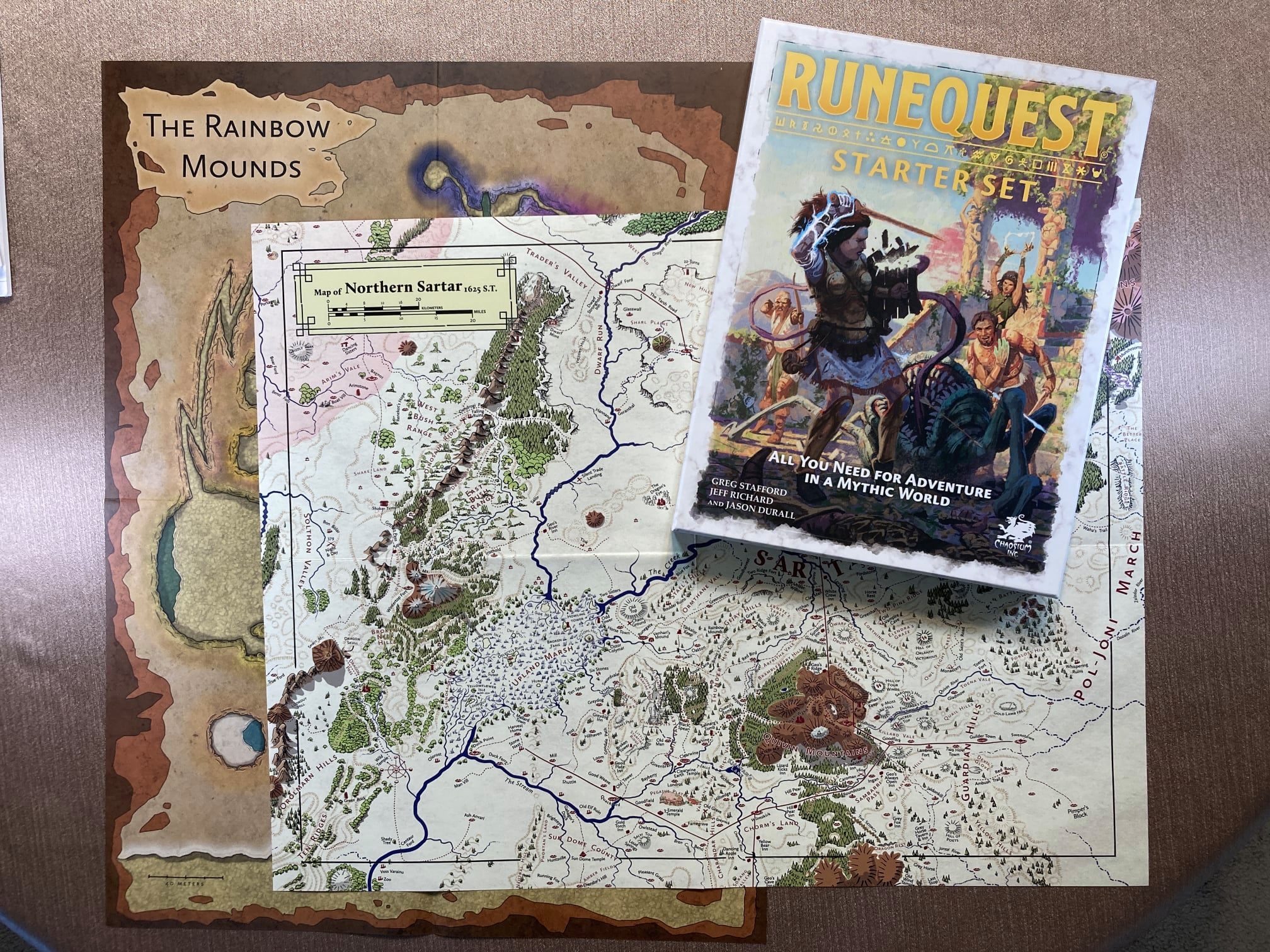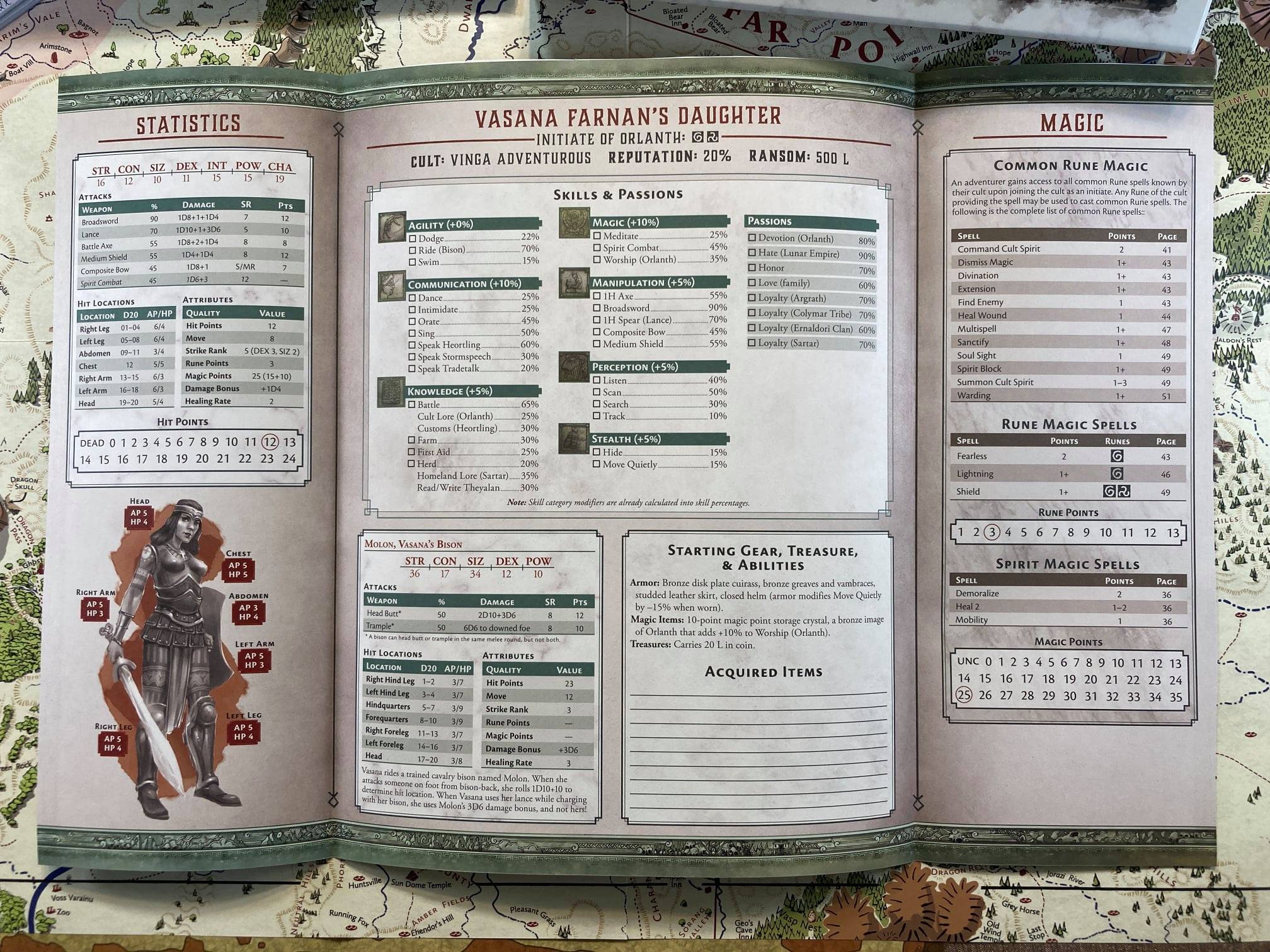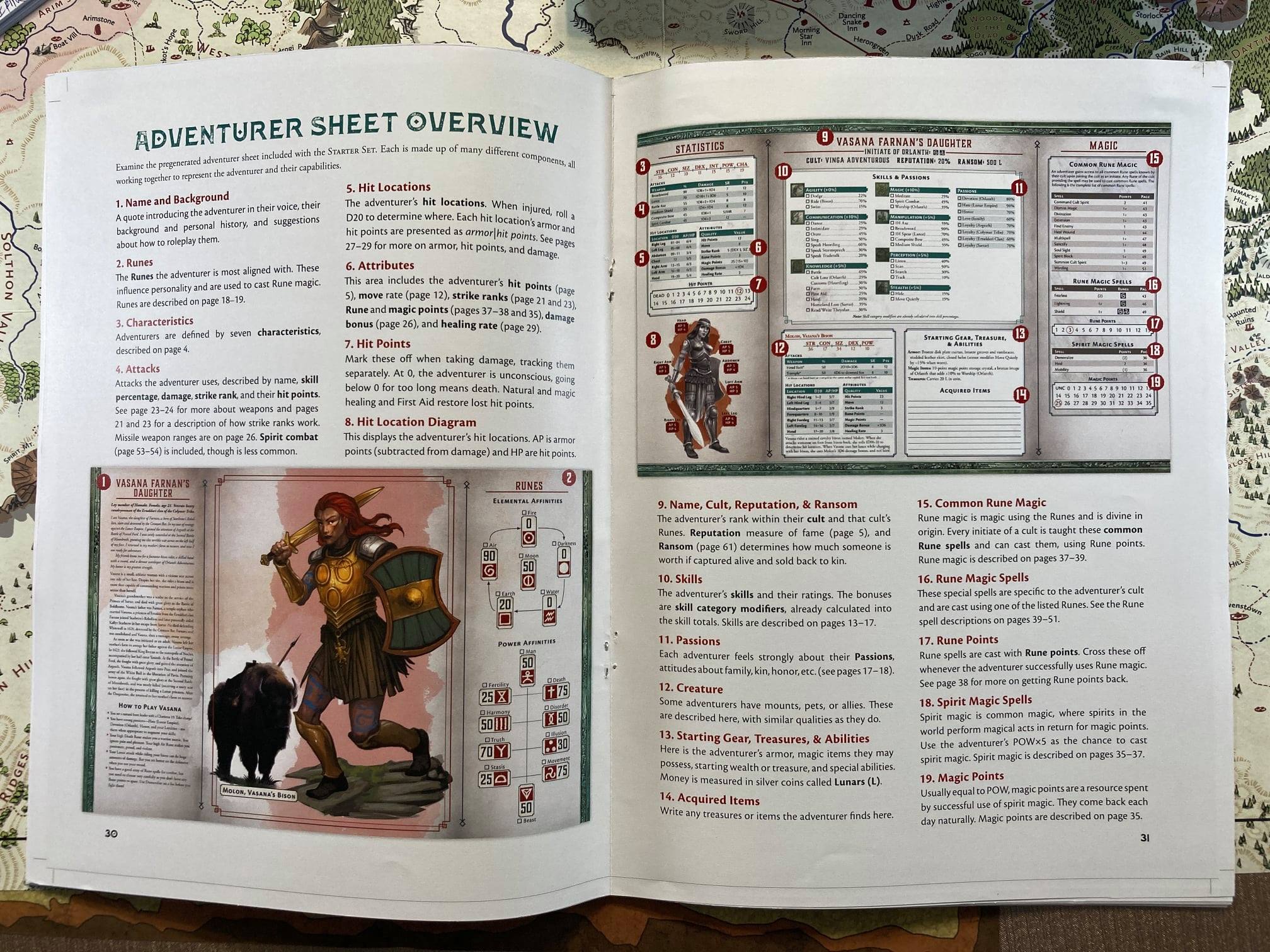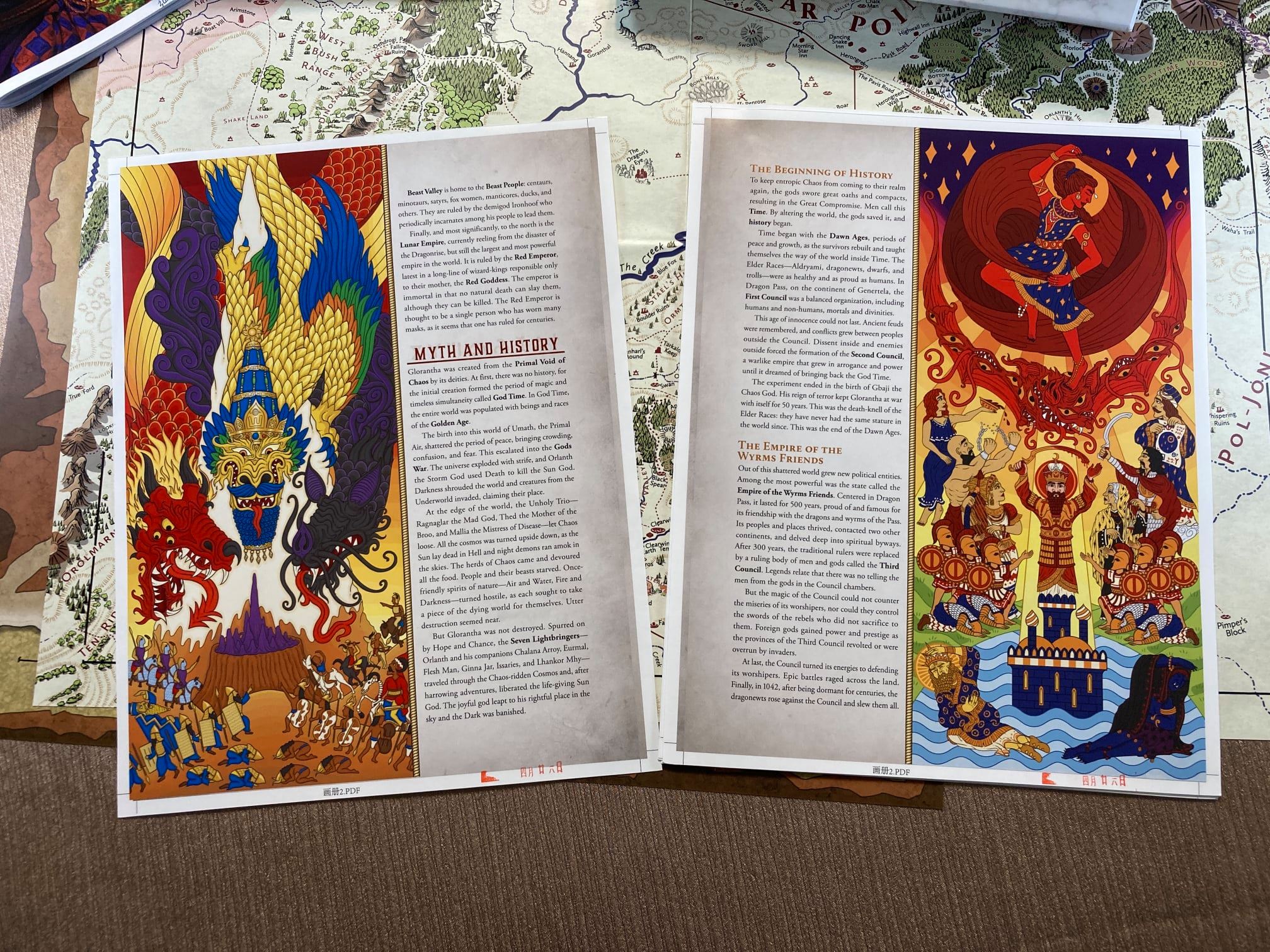 Rick also notes: some of these items are the final printed versions, like the box itself. Other parts here are printed on simpler paper, sometimes untrimmed with color matching swatches on the edges, and sometimes they have printer proof comments written on them. (So please, no "what's with the weird white border?" comments. That's what "untrimmed" means...)