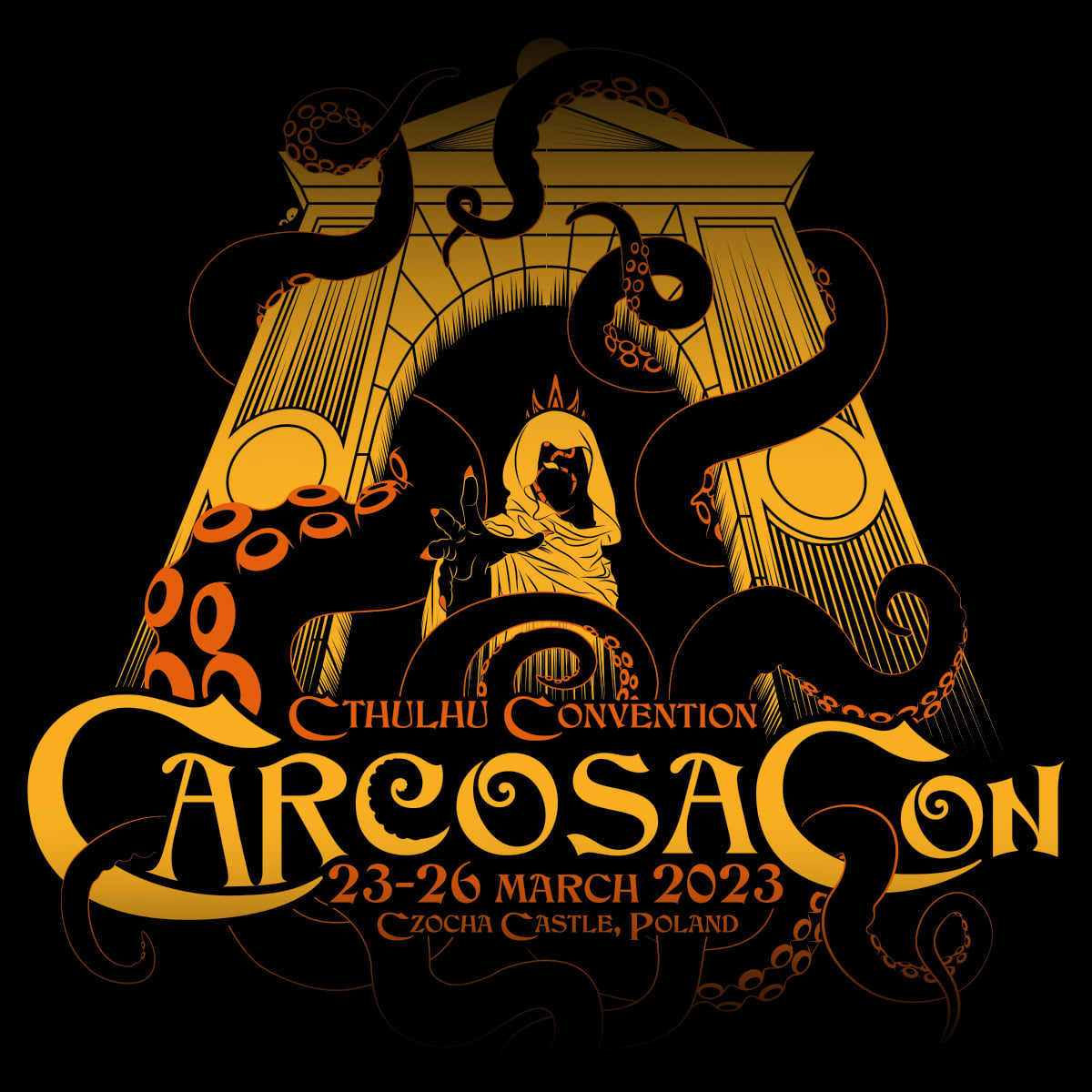 Save the date and brace yourself because CarcosaCon is back! 23-26 March 2023.
With undisguised blasphemous joy, our friends at
Black Monk Games
have announced that in less than a year, Czocha Castle will once again be taken over by Investigators and Cultists from around the world.
CarcosaCon is a unique, international RPG convention for Cthulhu Mythos lovers who wish to experience a memorable weekend full of dread and terror.
CarcosaCon takes place in the atmospheric Czocha Castle near the Polish-Czech border. It is a one-of-a-kind opportunity to meet legendary RPG creators, talk and play with them in a low-key environment. So what else is there waiting for the players? The halls and chambers of the Czocha castle are full of nooks and crannies, perfect for RPG sessions, a games room full of Cthulhu-related games, a tavern hall, original lectures, and dungeons filled with never-before uncovered, terrifying secrets. All this is within a scenic castle overlooking a tranquil yet mysterious lake.
More information soon!