Want to try a new TTRPG in 2023? Or get your friends into playing Call of Cthulhu or RuneQuest?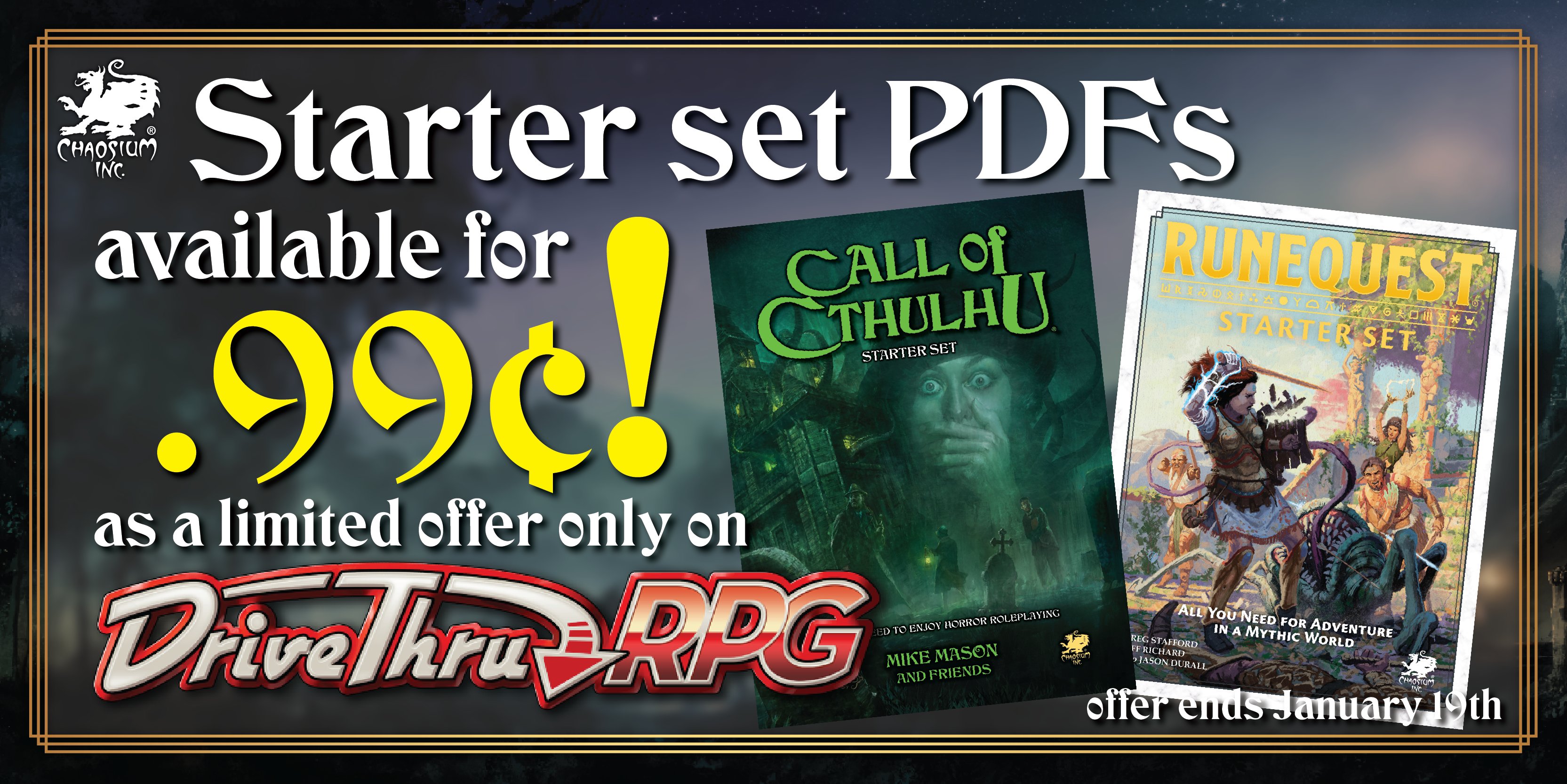 —
Call of Cthulhu Starter Set
– $0.99
—
RuneQuest Starter Set
– $0.99
Both games are based on the world-renowned Basic Roleplaying System (BRP), which uses a roll-low D100 core mechanic that is simple to learn and teach (
also currently available
at DriveThruRPG for $0.99!).
These offers all end January 19th.
Last edited: