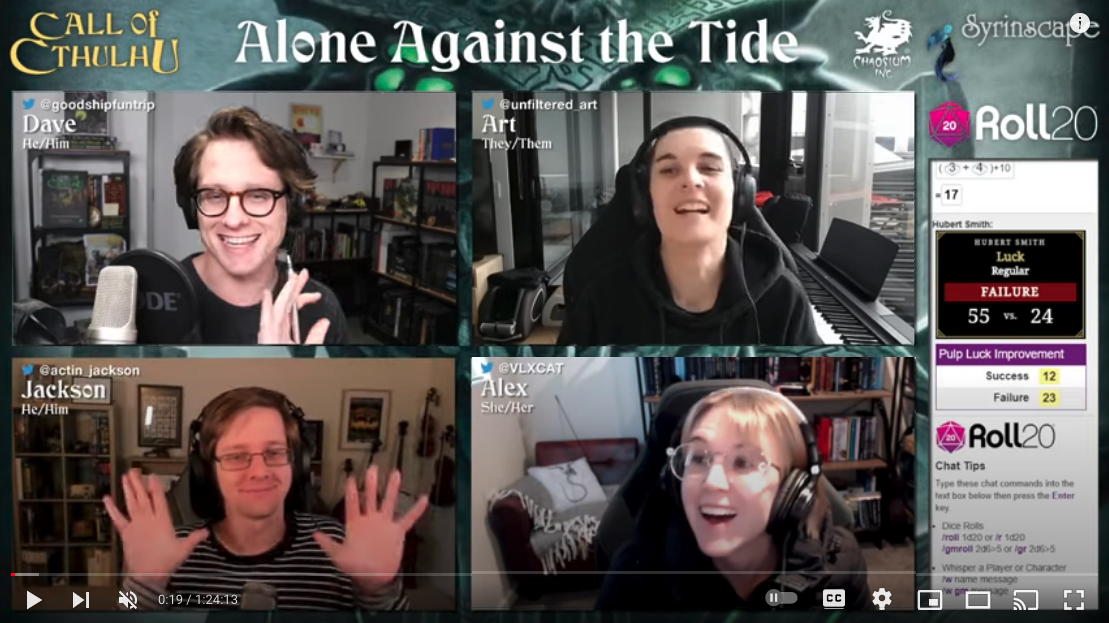 Alone Against the Tide
is a solo scenario. All you need is the book, and your copy of the
Call of Cthulhu Starter Set
or
Keeper Rulebook
, some dice and pencils, and you're ready to begin your horrific trip to the lakeside town in Massachusetts!
But, as our Stream of Chaos crew show here in this two-parter,
all our Call of Cthulhu solo scenarios
are perfect for playing with a friend or partner who is new to roleplaying too. You read the story aloud, make choices, roll dice, and explore the story together!
Episode One​
Episode Two​
Alone Against the Tide​
What has Professor Harris' research got to do with the strange green fog enveloping the town? Who are the menacing, dark-suited men that arrived on the ferry with your investigator? And, why is a Buddhist monk visiting Esbury, a town more used to entertaining New England's wealthy elite?
Take on the role of an investigator traveling to a remote lakeside town where strange things are happening. Decide your path through the story, and the fate of the citizens of Esbury!