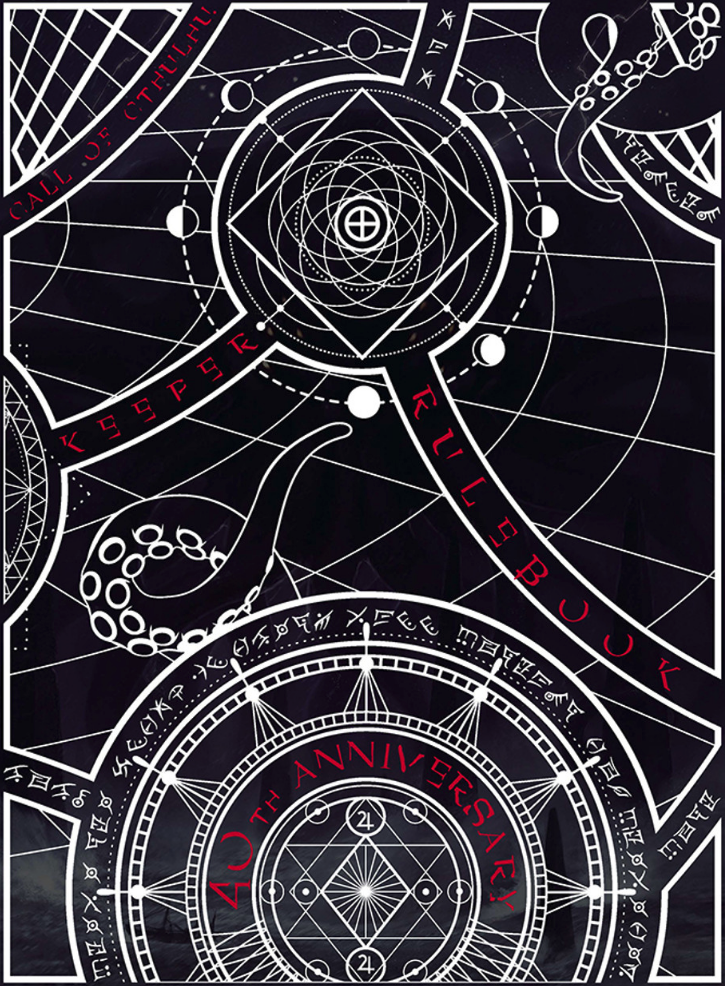 ​
The 'Unnatural Selections' series is our regular round up of notable Chaosium reviews worth a look.
We celebrated the 40th anniversary of
Call of Cthulhu
in 2021 with this
limited edition, red and black leatherette hardcover
. This book is a Chaosium exclusive, available
only
from Chaosium.com. Here's what people have said it about it:
"5 Stars: AMAZING BOOK! Great for any collector! It comes with extra info and background in the beginning and the free Starter-Rule Scenario "The Haunting" at the very end. Glad I chose this over the regular version." — FL (customer review).
"5 Stars: Fantastic addition to the shelf! Beyond the 7th edition rules the quality of the book and the remembrances and musings from key people in the Chaosium saga make this a treasure." — M.V. (customer review).
"5 Stars: Very cool collectible! Nice style - black cover with shiny red. It is my first CoC book and I glad it is the 40th Anniversary Limited Ed. Great work, Chaosium, and thank you!" — V.F. (customer review).
"5 Stars: Beautiful Collectable. Purchased this as soon as it was available online. I already own most of the CoC 7E books, but I didn't want to miss the opportunity to get a nice collectable to really round off my collection of books. Packaging was great and shipping was quick! If you find yourself looking through your CoC books for the art, this is definitely one to add to your collection!" — T.C. (customer review).
"For fans who want a deluxe experience, this 40th Anniversary Edition lets your lose your sanity in style." —
EN World
.
"No contest. Best gaming book I own" —
RPG Imaginings
.
'The Haunting' is back!​
BTW, 'The Haunting' was included in the core rulebook for
Call of Cthulhu
1st-6th edition, however 7th edition instead uses this scenario in the
Quick Start
rules. But because 'The Haunting' has been something of a rite of passage for untold thousands of
Call of Cthulhu
players since its debut in 1981 we decided it was fitting to put that scenario back into the
40th Anniversary Keeper Rulebook
. You'll find it there, along with the two scenarios already included, 'Amid the Ancient Trees' and 'Crimson Letters'.
Call of Cthulhu 40th Anniversary Keeper Rulebook​
This limited edition features a magnificent new leatherette cover and dust jacket design. Additional material inside includes personal accounts by some of the early creators and contributors to the game, new endpapers, and the re-inclusion of the 'The Haunting' scenario.
Available now from
only
from Chaosium.com!
Last edited: