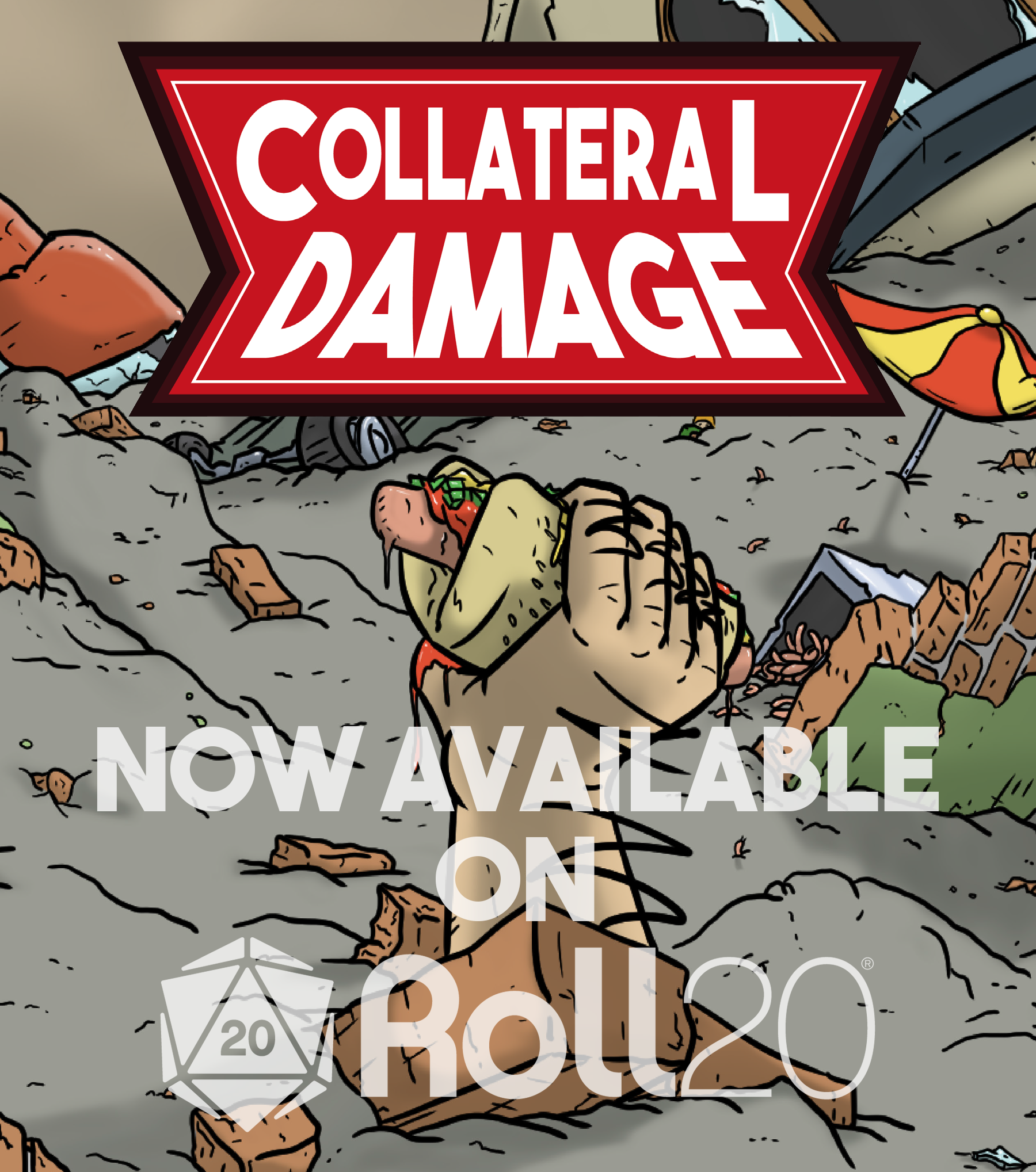 Are you all ready for some positive news? Today is the day!!!!
As of this morning, Collateral Damage is now available on Roll20!
Folks can grab the rules, 45 piece token set, or either of the two adventure modules (Lightning Bolt to my Heart and Death-Fast Club) as separate items or pick up the bundle (saving yourself $10) to own it all! I'm so excited!
Here's my publishers page of all CDMG items available:
Roll20
Follow me on the socials for future news, as I am planning on hosting some CDMG Roll20 game sessions, as well as new adventure modules that will be exclusively on Roll20, the next one being a Western/Monster Flick.
Looking forward to hearing what folks think!