Hey guys!
I'm in the final stages of planning a Kickstarter for condition tokens (think poker chips) for 5th edition. As well as having a great tactile feel, they help characters remember the conditions they're suffering as well as the rules! They've come out pretty cool and I wanted to share!
The link for info is here:
A set of condition chips for the 5th edition, allowing players and DMs to track their various afflictions with ease!
www.kickstarter.com
Now for pics!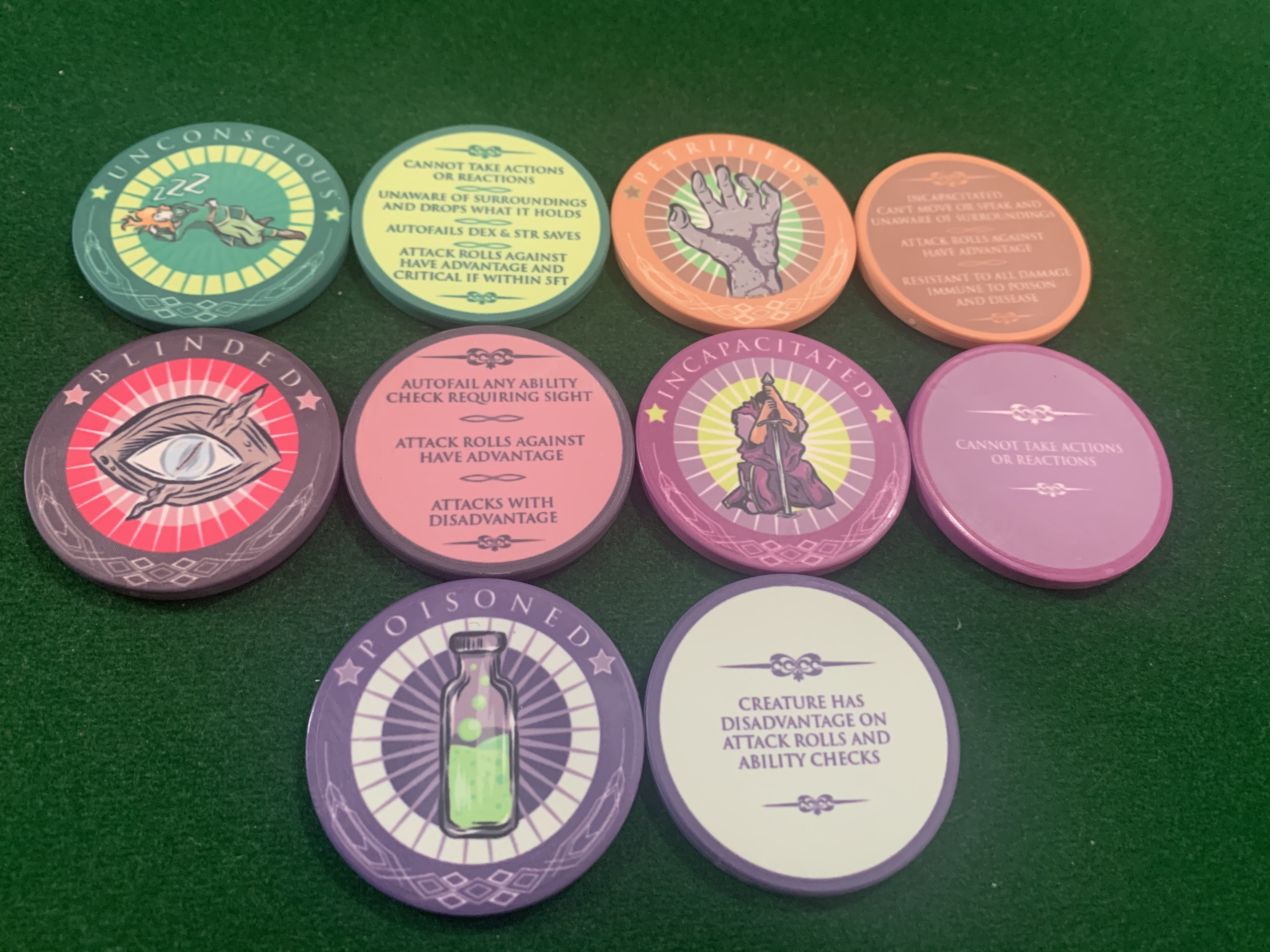 ​
Let me know what you think!!