There seems to be a lot of confusion around the idea of what a draft is and can it include a contract. While I have no real idea if the OGL 1.1 and its Term Sheet where presented as a "draft" or not (I have another thread discussing that:
1.1/Terms
), a contract can absolutely be sent as a draft.
I am an architect and my company routinely sends and receives contract drafts. These drafts always have signature lines and are sometimes even signed. They are still drafts. They are sent to the client for review and comment. Typically, if the terms are acceptable the document can be signed, but it is understood that the terms are negotiable. Here are two proposal for a project I worked on (redacted by me).
This first contract (1st & last page) was our standard proposal at the time and this document was already the 2nd revision sent to the client. You can see revision noted on the last page and my boss even signed it. However, this ended up going to a 3rd revision before the client signed.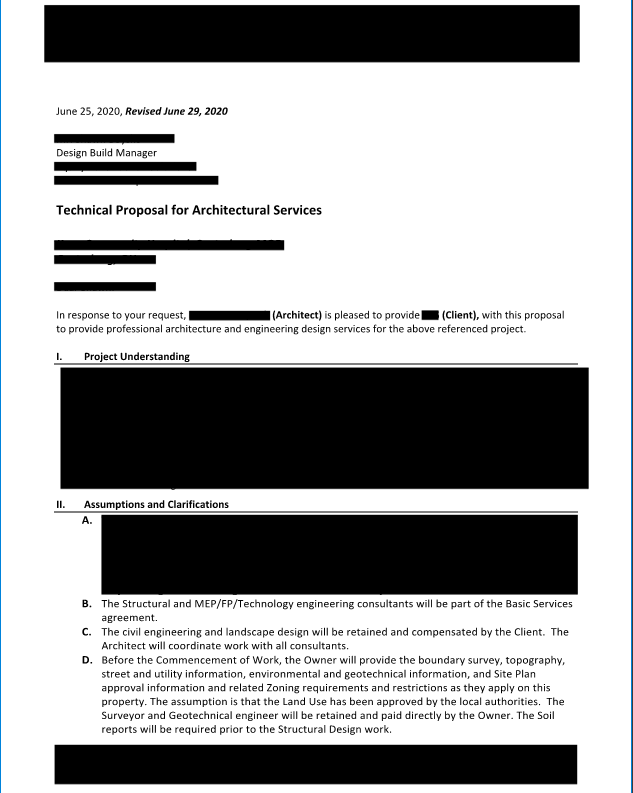 This second contract (1st and last page) is an AIA (American Institute of Architects) contract we regularly send to clients as draft. This contract was sent un-signed by my boss as it was assumed there may be additional revisions.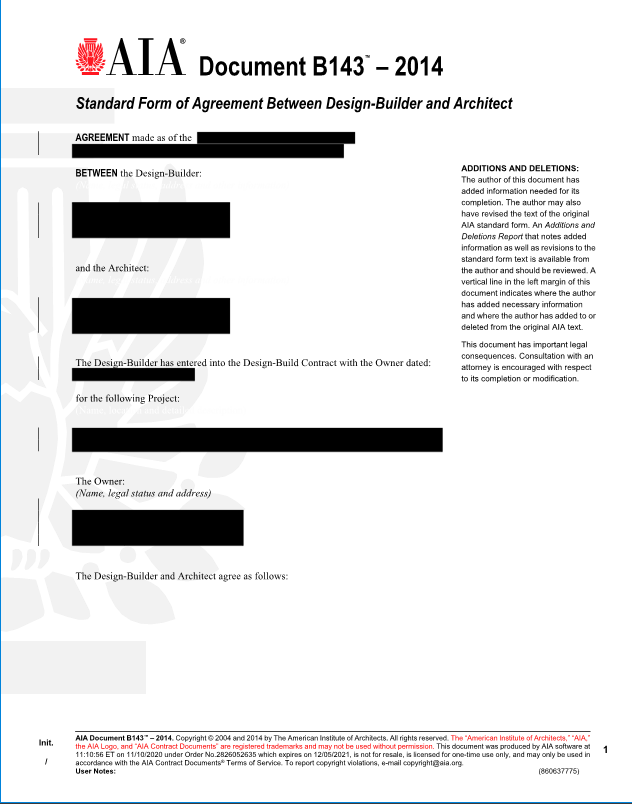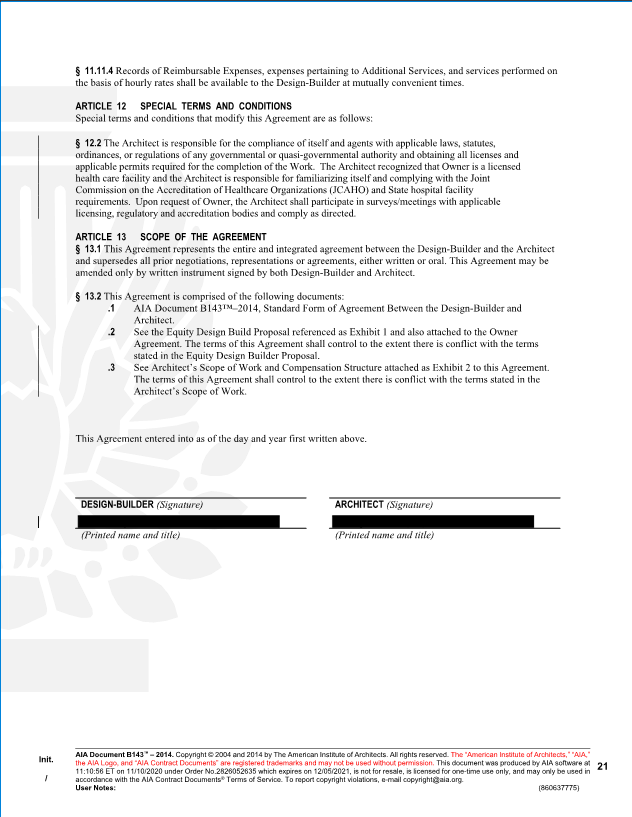 In both cases nothing in the document itself called it as a draft or that it was negotiable. However, it was understood by both parties that it was. Sometimes this is through a phone conversation or the body of an email. Sometimes who have a client familiar with contracts and they just understand that these things are negotiable.
As
@Ruin Explorer
has said, contracts are drafts until the are not. So, the OGL 1.1 and the Term Sheet definitely could have been a draft and technically is a draft until signed by both parties. However, what we don't know is how the Term Sheet was proposed to the 3PP under NDA. When know one lawyer who reviewed the Term Sheet (see link above) admitted it was negotiable, but that he had the "impression" there was not much room for negotiation. It seems WotC should have been, at the very least, more clear that the term sheet & OGL were drafts, it that was the intent.
Anyway, I just wanted to clear up that drafts can have contracts and contracts can be drafts.
Last edited: