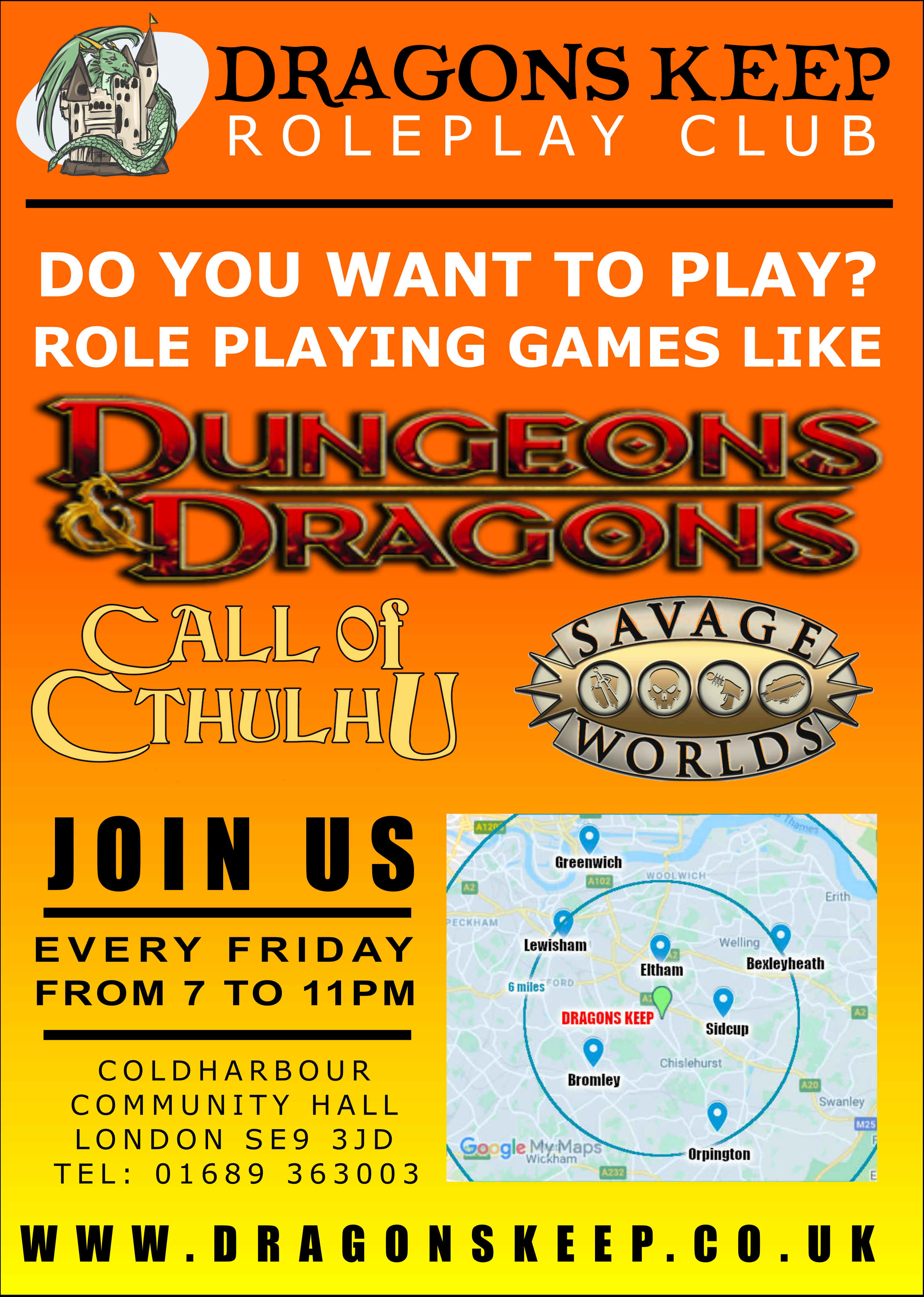 Dragons Keep Roleplay Club
meets
every Friday night from 19:00 to 23:00
at the Coldharbour Community Hall, Chislehurst, London, SE9 3JD.
We are within easy reach of Bexley, Bromley, Dartford, Eltham, Greenwich, Lewisham, Orpington and Sidcup. Well served by Bus routes and close to New Eltham / Elmstead Woods and Grove Park train stations.
Our venue has ample parking, disabled access and is close to shops and takeaways for the essential snacks drinks and brain fuel.
We play a wide variety of Tabletop Role Playing Games (TTRPGs) including; Call of Cthulhu, Cyberpunk, Castles & Crusades, Dungeons and Dragons, D&D 5e, Fiasco! FATE, Judge Dredd, Paranoia, Savage Worlds, Star Blazer Adventures, Warhammer Fantasy Role Play and Warhammer 40K Dark Heresy.
New players are always welcome and our experienced Dungeon Masters will help teach you how to role play. No equipment needed just bring your imagination.
If you are based in
South East London
and are looking for a game visit our website
Dragons Keep
,
Facebook Page
or on
Meetup
and talk to us about your tabletop gaming passions.
Last edited: