It's a new edition for Pathfinder—and our
13th article in this new run of TRAILseeker
, the weekly e-zine where we publish Pathfinder-compatible material thanks to the support of our lovely Patreons!
This time Charlie Brooks presents us with a new fantasy location, mainly inhabited by half-elves, filled with adventure hooks and even a couple of new backgrounds perfectly suitable for a character born and raised on the edge between this world and Faerie! You can find all about "Elderstar Haven"
here
, with color art by Phil Stone.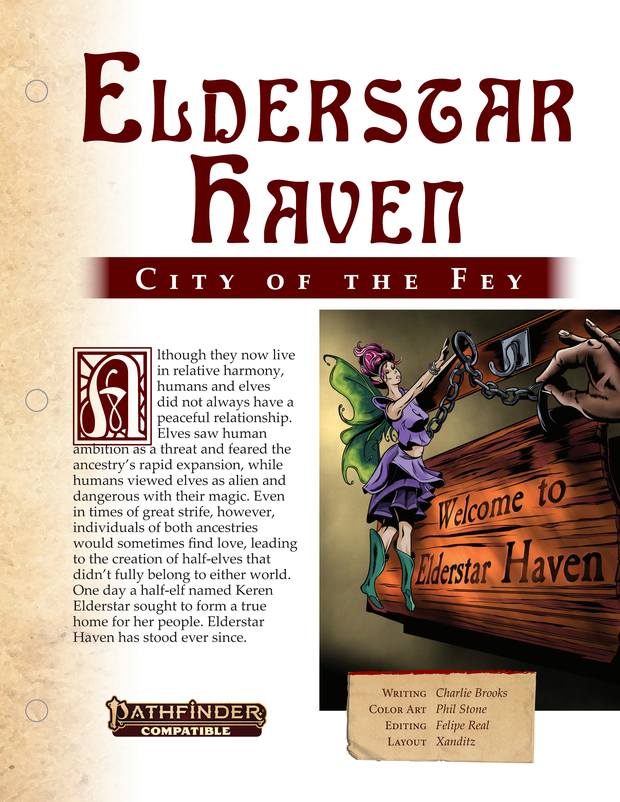 In TRAILseeker we publish everything from new adventuring locations, like this one, to new spells, heritages, feats, short adventures, equipment, magic items, AND MORE. You can access this and all our previous articles for as little as $1 at
patreon.com/trailseeker
Not sure if TRAILseeker is for you? We offer you FOUR articles FOR FREE (including a sweet, short adventure) here:
bit.ly/trailseekerfree