EN5ider
has the meaty bits of
Tip of the Tongue
for today in an article that details statistics for the rulers, aliens, and other NPCs the party encounter during this intriguing adventure!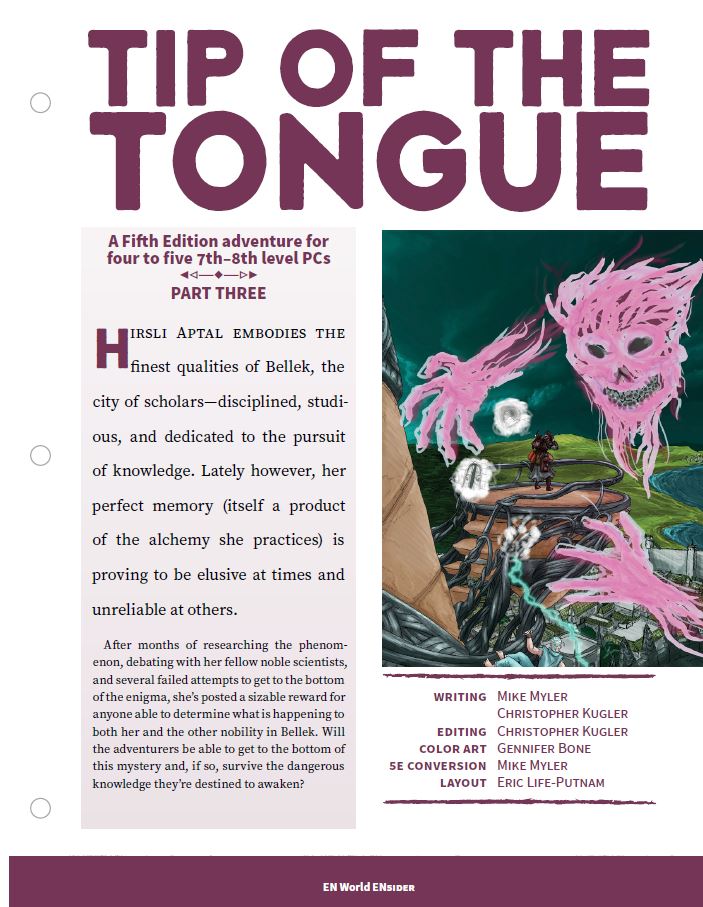 Free Articles
including a complete adventure, a sidequest adventure, something very silly, and the smart-fighting savant character class!
Join EN5ider for Immediate Archival Access:
Pay as little as $3 each month to become a member and get
instant access
to
the library of 420+ articles
at no extra charge!
Lately on EN5ider: