The Kickstarter for
Frank Mentzer's Worlds of Empyrea
was ambitious, and sadly it didn't seem to gain the traction it needed to raise the $250K it was asking for. Indeed, Kicktraq is currently predicting it won't make its funding goal; so far it has raised just over a fifth of its target. However, all is not lost - because it's being rebooted! (thanks to
Terradave
for the scoop).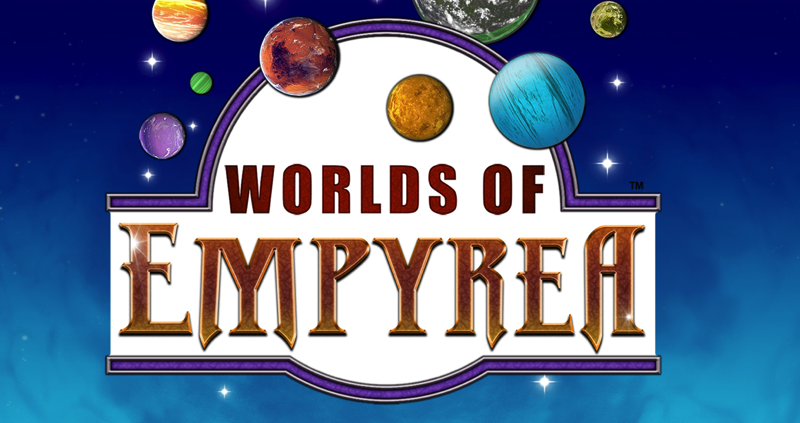 ​
The reboot, which will take place on Monday, October 16th, will have a much lower funding goal, quicker delivery time, and expanded PDF offerings. Frank posted the following update:
Greetings all.

We're rebooting the Empyrea Kickstarter.

In my first-ever KS I made several miscalculations, so we're fixing them. The Team have discussed options and we're all set. Here are the highlights:

Realistic (lower) goal, carefully analyzed for maximum quality and cost-efficiency (alernate printing sources, etc.)
Realistic delivery time (next Fall, not Summer)
Expanded Living Campaign online at all levels (not just Nobles)
Expanded PDF benefits and options for all
Sorry about that, but now we know how to do this right. Thanks again for your support.

So here are some details from the Team.

—Frank
This was followed by an update from Mike Myler, who is handing the social media aspect of the campaign.
Hello everybody! It's Mike!

In the rush of his lifelong campaign setting being fully realized and shared with the world, Frank's zeal to make Empyrea have a massive print run with a huge impact got the better of him and bowled me right over. Rightly so—I've gotten to sit in on his weekly game, I've read the internal documents for it, and it's a really fantastic place ripe for adventure especially with the huge scope involved. In addition to that a lot of amazing people from the industry came out of the woods to get on board with the project as soon as they got wind of it and did so right up to the night before launch. In the mix of Empyrea being finalized and a widening roster of contributors, the full breadth of Frank's vision was shadowed by the needs of firming up work agreements and other business concerns.

This last week we've worked hard to refine the focus on things and make sure everyone clearly understands the expansive, involved, and frankly ground-breaking gaming phenomenon that Frank has laid out here. It is still a complicated affair—a box set fantasy setting with multiple books and compatibility with 10 RPGs, a medieval campaign world that's approachable but still filled with fantastic underpinnings he's spent 40 years refining, all done by an epic team from the industry's history, an expansive online campaign simultaneously played by citizens and nobles from across the globe—but we're hoping that it's clearly presented now and that we can exceed our revised, smaller print run goal to realize Frank's larger dream.
So, October 16th is the date.
[FONT=&amp]Save[/FONT][FONT=&amp]Save[/FONT]
[FONT=&quot]Save[/FONT][FONT=&quot]Save[/FONT][FONT=&quot]Save[/FONT][FONT=&quot]Save[/FONT]​
Last edited by a moderator: