Welcome to the Bundles, Freebies, and Sales News, the weekly column at EN World that helps make sure you don't miss out on big tabletop RPG bundles, charity fundraisers, and sales from around the internet.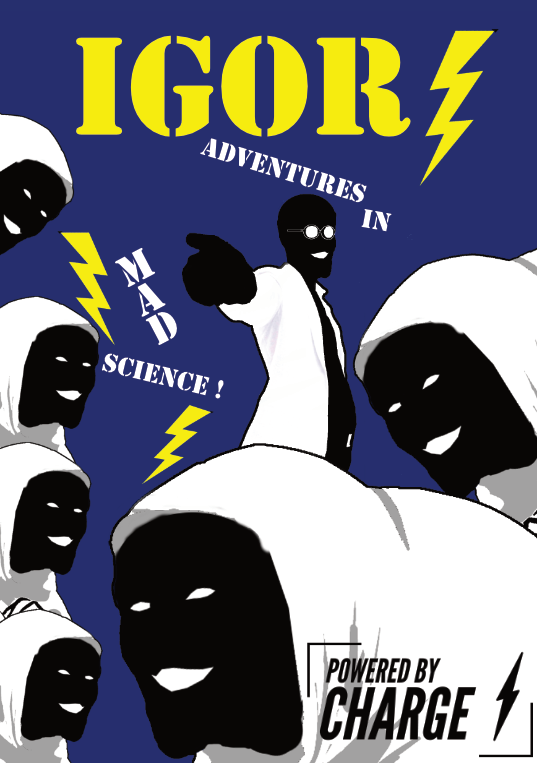 Freebies and Pay What You Want
Note: While "Pay What You Want" downloads are available for free, please support the creators if you are able!
Modiphius released
a new Star Trek Adventures BRIEFS including ten missions
centered around Starfleet Academy in the
Next Generation
era (but can be used for other eras or non-Starfleet campaigns with a little tinkering). Each mission is a one-shot, or they can be combined into a campaign, or they can be played as part of an existing campaign as a flashback to an officer's Academy years.
Price: Pay What You Want (Suggested: $0.00)
Horrible Guild released a quickstart for Wilderfeast
, a roleplaying game about becoming part of the natural world by making it part of you. In a post-post-apocalyptic supercontinent, players take on the roles of "Wilders", a group of monster hunters/chefs who wield gargantuan kitchen implements and gain powerful mutations for the monsters they eat.
And for another new quickstart,
The Wanderer's Tome released Flabbergasted! Quickstart Guide
for the rules-like adventure RPG of the roaring 20s where your Aristocrat, Well-To-Do entrepreneur, Bohemian, or steadfast Staff member joins an up-and-coming Social Club and gets involved with secret societies.
Skavenloft released an adventure for Evil Hat's
urban fantasy RPG Monster of the Week titled Phoenix Rising
where a room containing a mysterious urn is found while demolishing a warehouse and mysterious fires begin to spring up.
Katina French
posted Curse of the Crimson Spirit
, a
Cypher System
adventure inspired by
Lost, Jurassic Park,
and
Indiana Jones
for any modern setting. The adventurers wake up in a tropical jungle with no memory of how they got there and quickly realize they're even more lost than they thought.
Price: Pay What You Want (Suggested: $2.00)
PhD20 has
a new adventure The Dark Contracts for the OSR Shadowdark
that twists Arthurian legends. "Merlin's brain is in a jar. Excalibur is broken. Arthur dealt with dark powers." Designed for Level 1-2 characters.
Price: Pay What You Want (Suggested: $2.99)
It's alive! It's alive it's alive! Well actually, it's
a PDF from Owlstien titled IGOR: Adventures in Mad Science!
(you must pronounce the exclamation mark). Take on the role of the cloned minions of a mad scientist and serve the whims of your master and whatever wild experiments they have planned.
Price: Pay What You Want (Suggested: $3.00)
Over on Dungeonmasters Guild,
Jackson Cato's The Frigid Trail is an encounter for 6th-level characters
set in the aftermath of a blizzard on the road as a mysterious figure approaches demanding a favor in exchange for passage.
Price: Pay What You Want (Suggested: $1.00)
Who needs magic swords and potions when you can have cake?
Benjamin Blattberg released Infernal Cakes
, a collection of a baker's dozen of magical pastries with unique effects plus details on appearance, effects, misfires, rumors, cursed variants, adventure hooks, and backstories on the treat's creation.
Price: Pay What You Want (Suggested: Free)
If you want to expand on
Curse of Strahd
or add in a twist for players who have already experienced it, there's
Jefferson Chalmers's Vallaki is Burning - A Mini-game for the Curse of Strahd
. The encounter takes place in the aftermath of St Andral's Feast with the chaos that happens in the close of that chapter's events.
Price: Pay What You Want (Suggested: $1.00)
On Storytellers Vault, Jack Le Breton has
a nice primer for new players of Vampire: The Masquerade with the Fledgling Handouts
, an overview of all
Vampire: The Masquerade 5th Edition
Clans, short descriptions of each Discipline, and summaries of the four vampiric sects to help new players get up to speed quickly.
Price: Pay What You Want (Suggested: $0.00)
We have two lightning rounds this week starting with a collection of new races for 5e. All of these products are Free or Pay What You Want with the suggested price in parentheses.
And for our second lightning round, we have collections of new classes and subclasses. As before, all products are Free or Pay What You Want with the suggested price in parentheses.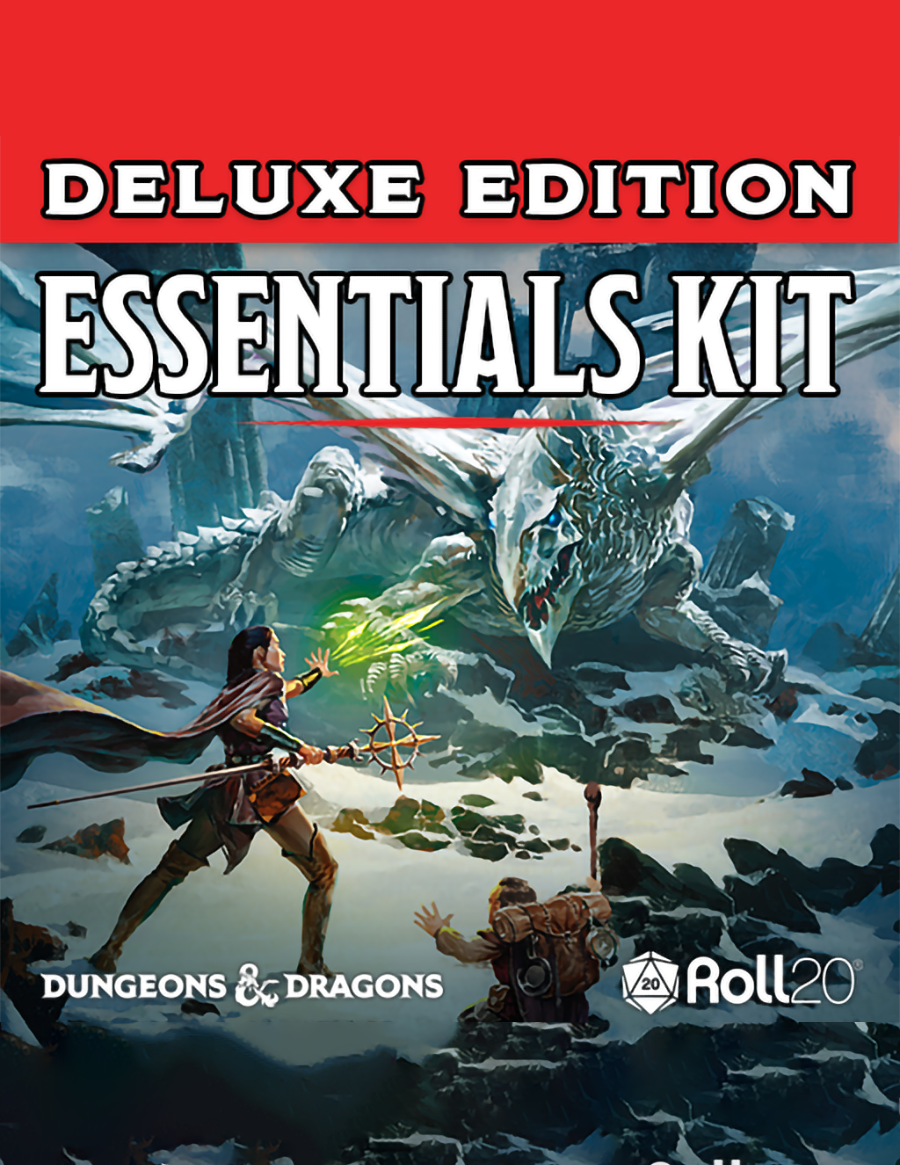 Bundles and Sales
Note: I have included end dates when listed for the following sales, but please be warned that those without published end dates may end suddenly so be sure to plan purchases accordingly.
Roll20 has a summer sale on with
discounts up to 40% off on official Dungeons & Dragons products from Wizards of the Coast
, including a collection of bundles on Dungeonmasters Guild for Roll20 that include official D&D content paired with relevant DMs Guild community products:
SALE ENDS TODAY, JULY 16!
D&D Beyond also
has discounts on both digital and physical products
plus accessories for the site like digital dice. Note: The discount is only available on the web browser store and not on the app.
Price: Up to 40% off
End Date: July 16
Darker Hue Studios has
a summer sale coupon for everything in the publisher's online store
including
Haunted West, Harlem Unbound,
and so many assets and accessories.
Price: 40% off with the coupon code SUMMERTIME
End Date: July 31, 2023
Keith DEdinburgh has
the One Page Is All It Takes bundle
collecting six one-page RPGs including
Convincing Sir Arthur, Screaming into the Void, Sentience, Silent Assassin, The Dying of the Light
, and
The Last Voyage of the Seedbearer
.
Over on Dungeonmasters Guild,
the No Aggression - Convenience Bundle
collects four tools for fun game ideas outside of combat including the one-shot
In Your Parents' Embrace
with a novel memory sequence as kids reliving the past,
Look a Tavern
with six ready-to-use taverns,
200 Non-Combat Encounters
with 200 non-combat encounters, and
The House of Professions
location with NPCs, backstories, mysteries, and random encounters.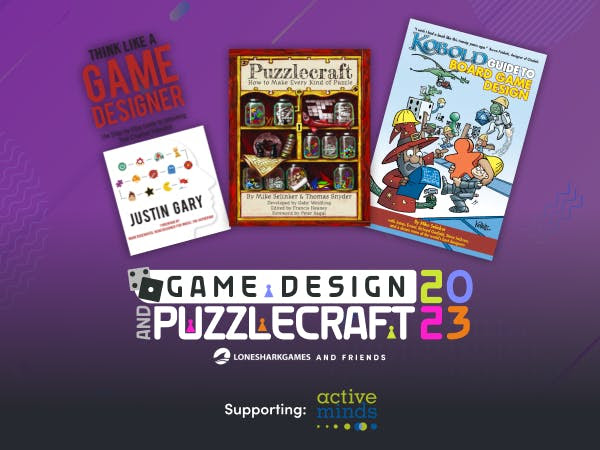 Charity Bundles and Sales
Ken Tate released
the charity one-shot adventure The Cursed Keep of Briarwood Village
,
an adventure for first-level characters that sends the party into the menacing halls of an antiquated keep and discover its secrets to protect the village.
Price: Pay What You Want (Suggested Price: $4.99)
Charity: GoFundMe for the creator's friend whose 1-year-old child passed away (all proceeds)
End Date: July 31, 2023
Samurai Sheepdog put together an anthology product for
designer Owen K.C. Stephens to assist in his battle against cancer, Like A Boss - A Book of Boss Encounters
. This still-growing book includes boss-level legendary foes and setpiece encounters for
Pathfinder 1st Edition, Pathfinder 2nd Edition, Dungeons & Dragons 5th Edition, OSRIC,
and
Starfinder
with more being added including a
Cypher System
encounter.
Price: $14.95
Charity: Owen K.C. Stephens medical expenses (all profits)
Over on Bundle of Holding, Magpie Games
collected a bundle for Root: The Roleplaying Game
based on the award-winning board game of woodland critter warfare. The Marquise de Cat and Eyrie Dynasties war over control of the Woodlands with a band of rebels known as the Woodland Alliance fighting against both. The bundle includes the core rulebook, the
Travelers & Outsiders
and
Root Clearing Booklet
sourcebooks, and four
Root
quickstart sets.
Price: $14.95 (73% off)
Charity: Direct Relief (10%)
End Date: July 31, 2023
Fire Ruby Designs has the Warlock-Warpstar Bundle
for those who want options between fantasy and science fiction. Both games are stand-alone and use the same career-based character creation system with 1d20+skill mechanic inspired by the early Games Workshop games and other British RPGs.
Price: $12.95 (80% off) with variable-cost Level Up option
End Date: July 17, 2023
Charity: Direct Relief (10%)
The Classic Swords and Sorcery TTRPGs Book Bundle on Humble Bundle
features multiple tiers of a variety of OSR-inspired titles with not only plenty of material for 5e, 3.x, B/X, and other D20 systems, but also pulp adventure, gangland Prohibition-era crime, horror, and a lot more. The top tier includes 54 PDF products plus a physical copy of
Monstrocities
, a 580-page softcover monster book for any OSR system replicating the rules of
Basic, B/X,
or
BECMI.
Price: $1/$18/$25/$65 (95% off at all-digital tier, 88% off at highest tier with physical reward)
End Date: August 3, 2023
Charity: Navy-Marine Corps Relief Society (user-defined, default 5%
Aspiring game designers will be interested in
the Gamesmith and Puzzlecraft Masterclass Bundle 2023
featuring a collection of books on designing board games, roleplaying games, puzzles, and more. This bundle includes the Kobold Press books
Kobold Guide to Board Game Design, Kobold's Guide to Board Game Design: The DLC,
and
Complete Kobold Guide to Game Design
plus more titles from Justin Gary, Phil Foglio, Mike Selinker, Robin D. Laws, and other big names in game design.
Price: $1/$10/$18 (94% off at top-tier)
End Date: August 5, 2023
Charity: Active Minds (user-defined, default 5%)
The Black Library is back with
the Chronicles from the Worlds of Warhammer 2023 Bundle
. This bundle features fiction books from
Warhammer
and
Warhammer 40,000
with 27 books at the top tier from classic
Warhammer Fantasy
era books to
Age of Sigmar
and 40K offerings from Horus Heresy, Primarchs, Vampire Genevieve, and more.
Price: $1/$10/$18 (93% off at the top tier)
End Date: July 20, 2023
Charity: EveryLibrary Institute (user-defined, default 5%)
That's all for this week! If you know of any bundles or sales starting soon, please
contact me on the EN World Discord
,
tag me on Mastodon
, or
send me a message here on EN World
.
Discount percentages have been rounded to the nearest whole number and are based on the standard retail price provided by the site. Note: Links to Amazon, Humble Store, Humble Bundle, Fantasy Grounds, and/or DriveThruRPG may contain affiliate links with the proceeds going to the author of this column.
Last edited: