Hello fellow gamers - dunno about you but you but there are people in my life that I would be keen to introduce to TTRPGs but explaining exactly what makes it so fun has always been kinda hard.
I've had a go at popping my thoughts in this video to unpack what I find fun about the hobby.
When you are trying to encourage someone new to gaming to start a tabletop RPG how do you go about it? Do you start with the community "
hey such and such is playing you should too
"? Or is it more about the storytelling thing? Of is it just simply coz its fun?
How many people have your successfully introduced to this hobby out of interest?
Maybe this video could be useful for you to share with those people in your life you would like to "recruit" to gaming but are sitting on the fence .. ??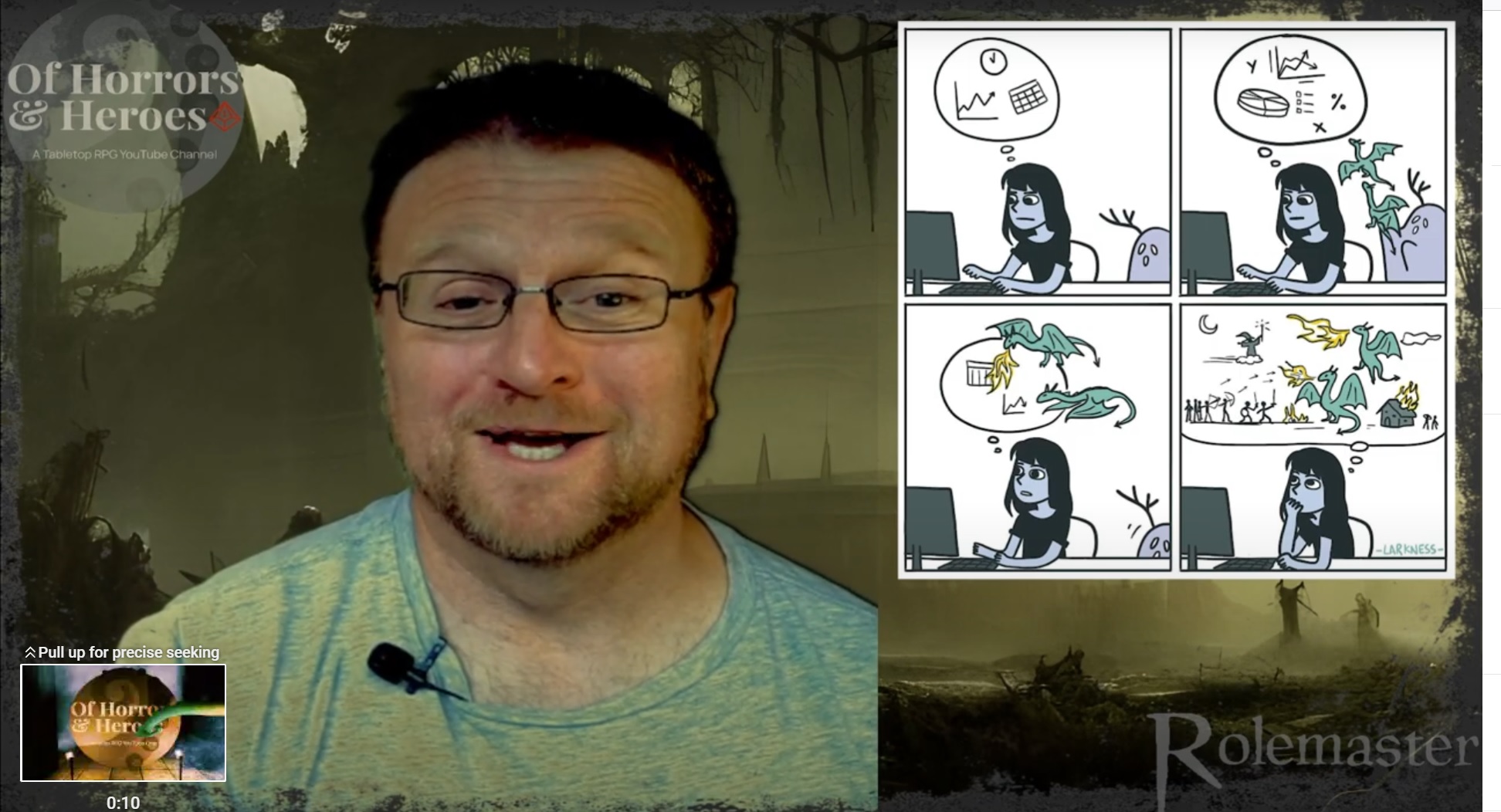 So I kinda got my hand slapped (with, I think, good intentions/reasons) for previously posting stuff that could be considered "spammy/click baity" in this forum - this isn't an attempt to be a dick but rather to prompt some thought and legitmate quiestions;
What is fun in TTRPGs (with the obvious comment that of course such things are subjective)? How do you desribe this very strange hobby to other people?
Keen to hear your thoughts and opinions?
Fun in Tabletop RPGs ... Why we play