NerdBurger Games is pleased to announce Good Strong Hands has a
Kickstarter pre-launch page
in place. Click the button there to be notified when the campaign launches.
Good Strong Hands is a darkly whimsical game about saving your fantastical world. You play fantasy denizens of the land of Reverie fighting to save your world from destruction by the faceless, malevolent entity known only as the Void. Players and the GM will build the world together as they play the game.
The game draws inspiration from movies like The Neverending Story, Legend, The Dark Crystal, Labyrinth, and Willow.
The stories you tell will be those of friendship, self-empowerment, battling dark forces, and dealing with a world in crisis. And all the while, you'll have to choose to resist the temptations of the Void or to walk the line just this side of destruction.
Tentative Kickstarter launch date is Tuesday, Sept. 29.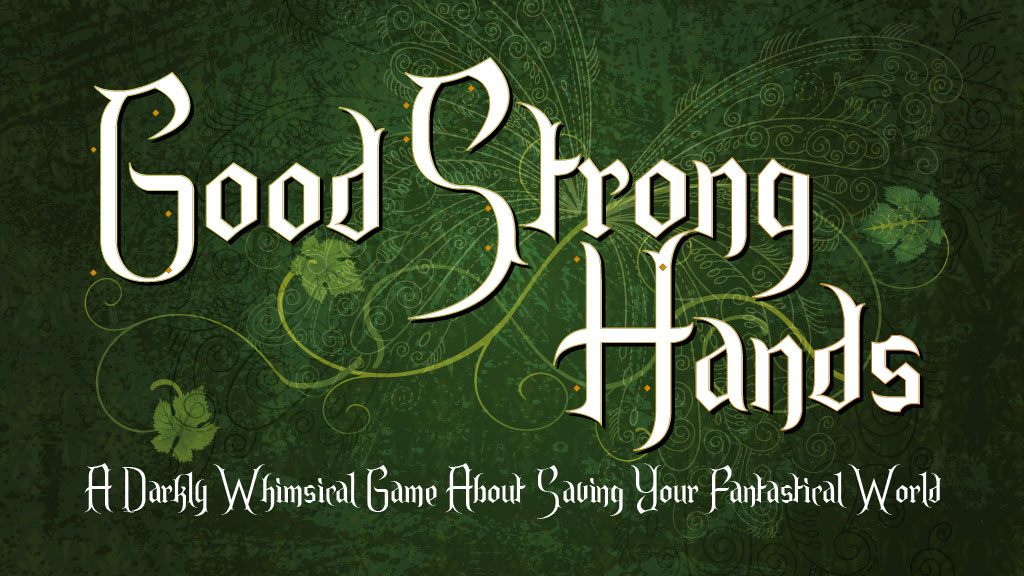 Last edited: