Hi all - A 5 year long years and 39 sessions, my campaign is coming to an end. My players will be fighting a rival team in a colosseum match that I've been hyping up for years now.
To spice things up a bit I thought the rival team would recruit a random NPC they've met on their travels, only I couldn't decide which one... That is when I thought I would pose the question to the internet and have random strangers decide for me!
Below is a link to a Google Survey which contains a drop-down list of all the NPCs my players have met, as well as a brief description which may or may not influence your decision.
All the exact details of the encounter and reason for the NPC recruitment are in the survey description:
Dear Random Adventurers of the Internet, For my campaign's 40th and final session, my players, the "Cinnamon Bois", will be fighting in the finals of a tournament to be held within a Colosseum of the country they just saved. They will be facing The Crashers, long time rivals who will be...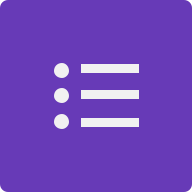 forms.gle
If you're unsure, or if the formatting is playing up, feel free to select random ones instead!
Thank you for your time, you'll be making a great impact on myself and my players!