One of the elements I liked which came from Dragon Mag was what I call Hybrid Enabler Feats. Hybrid characters have potential problems one is attributes which do not match up well (theoretically avoidable but its nice to not always have to see other post on Martial Controll Monk using Predictive Intelligence to enable Mentat/Bene Gesserit Monks) another is class features not cooperating with one another and for some cases it might be flavors not being in sync with one another. The Dragon Mag had some articles like the one about the Crimson Legion one which I really liked it provided a flavor and glue feats for the Paladin Warlock.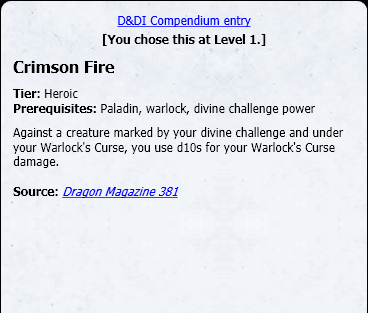 *though perhaps these two ought to be one feat.
Anyone have ideas for other hybrid combos that could use some glue...
I am currently in Monk mode so Monk plus X or Y is in my thoughts.
Last edited: