The
AWFULLY CHEERFUL ENGINE!
launches on May 18th. It's been nearly a year since I ran a month-long Kickstarter (I've run 11 2-week mini-quickstarters since
Mythological Figures & Maleficent Monsters
). I have 3 weeks to get this KS page perfect, so any feedback (positive or negative) would be really useful. This one needs to do well!
Part homage, all farce, the AWFULLY CHEERFUL ENGINE! is an irreverent, affectionate parody of pop-culture tropes and a love-letter to 80s roleplaying games in a new, modern comic-book sized format! It's a wacky roleplaying game of action comedy! With a
foreword by Sandy Petersen
, co-author of the Ghostbusters RPG!
An action comedy RPG inspired by frightfully cheerful games of the 80s! With a foreword by Sandy 'Ghostbusters' Petersen & VTT support!
www.kickstarter.com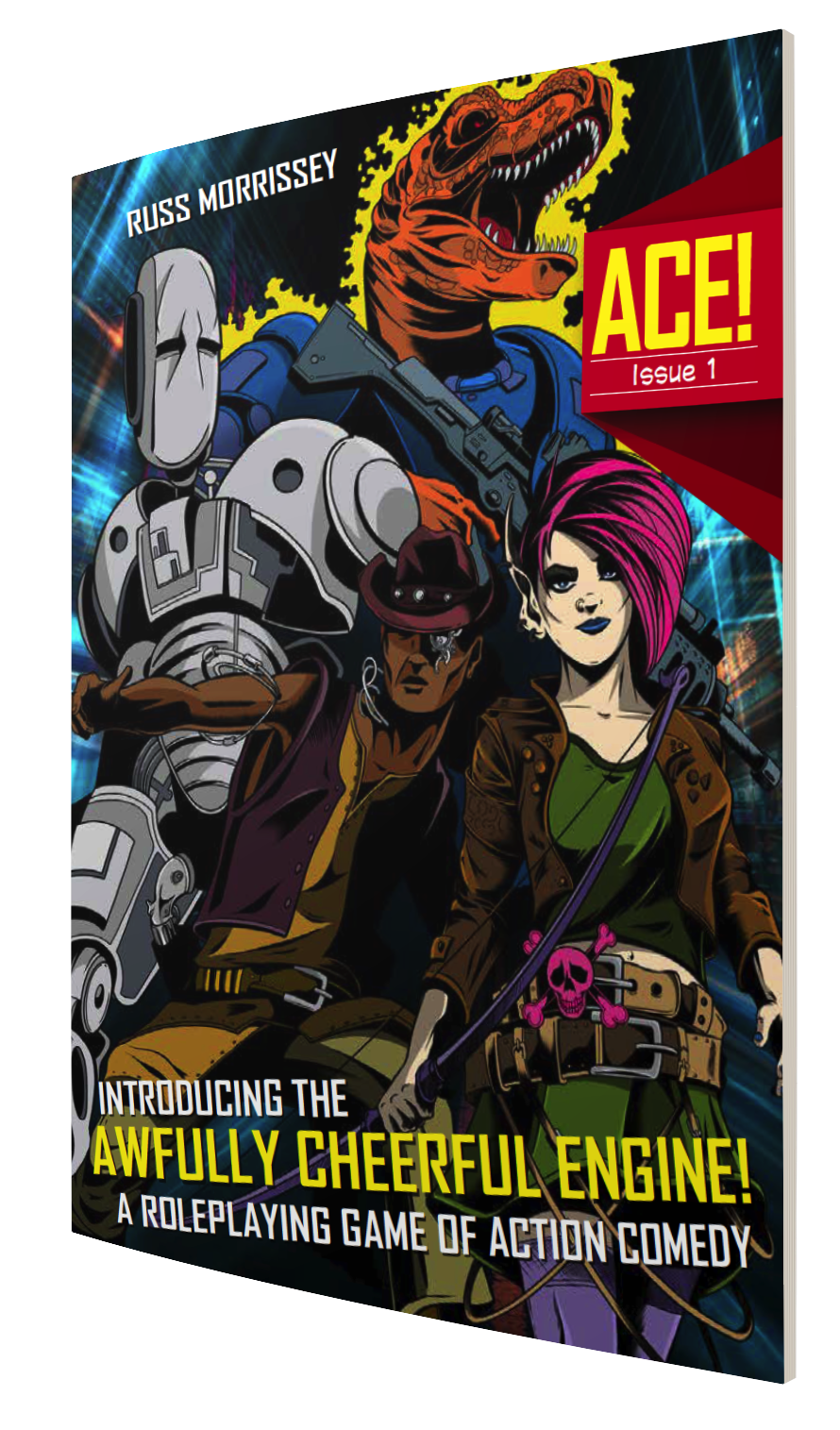 And if you like what you see, you can sign up to be notified when it launches on the official website!
Last edited: