Hey everyone,
I'd like to let you know about our first app, RPG Notebook - a handy tool to help both GMs and players organize and manage their campaign notes. The app is free and has a one-time IAP that removes all the ads.
Links:
iOS version
and
Android version
I'm not gonna copy and paste the full description from the store here, but I wanted to write about a few features that I think are worth mentioning:
Entries - when you create a new entry it has 5 sections by default (description, notes, tags, images and links), but this can be freely modified. Number of sections, their type, name, color, order - everything can be changed and saved for future use. So if, for example, you'd like to have a specific look and functionality of entries for NPCs, you can just create a template and load it each time you add a new NPC.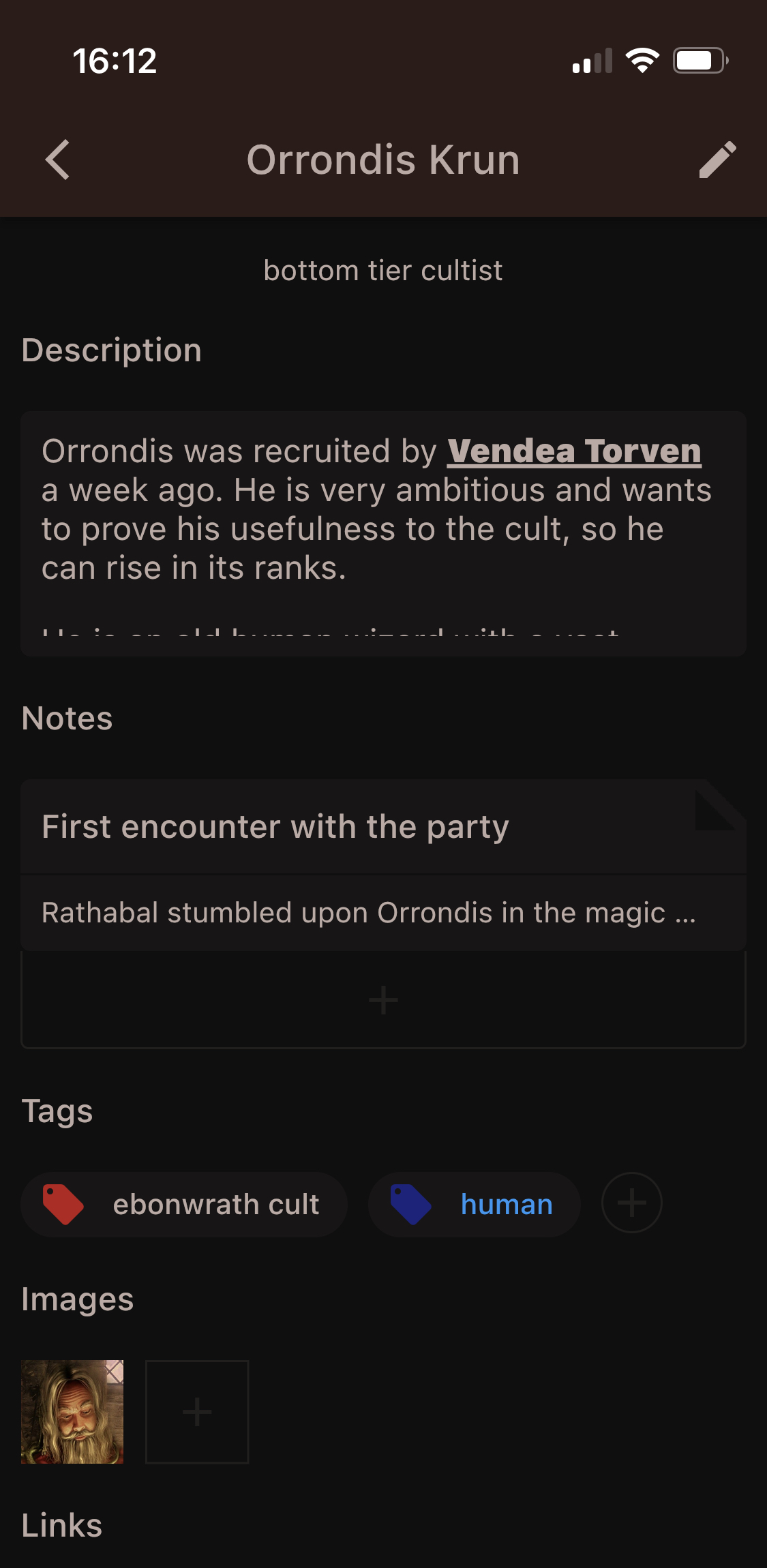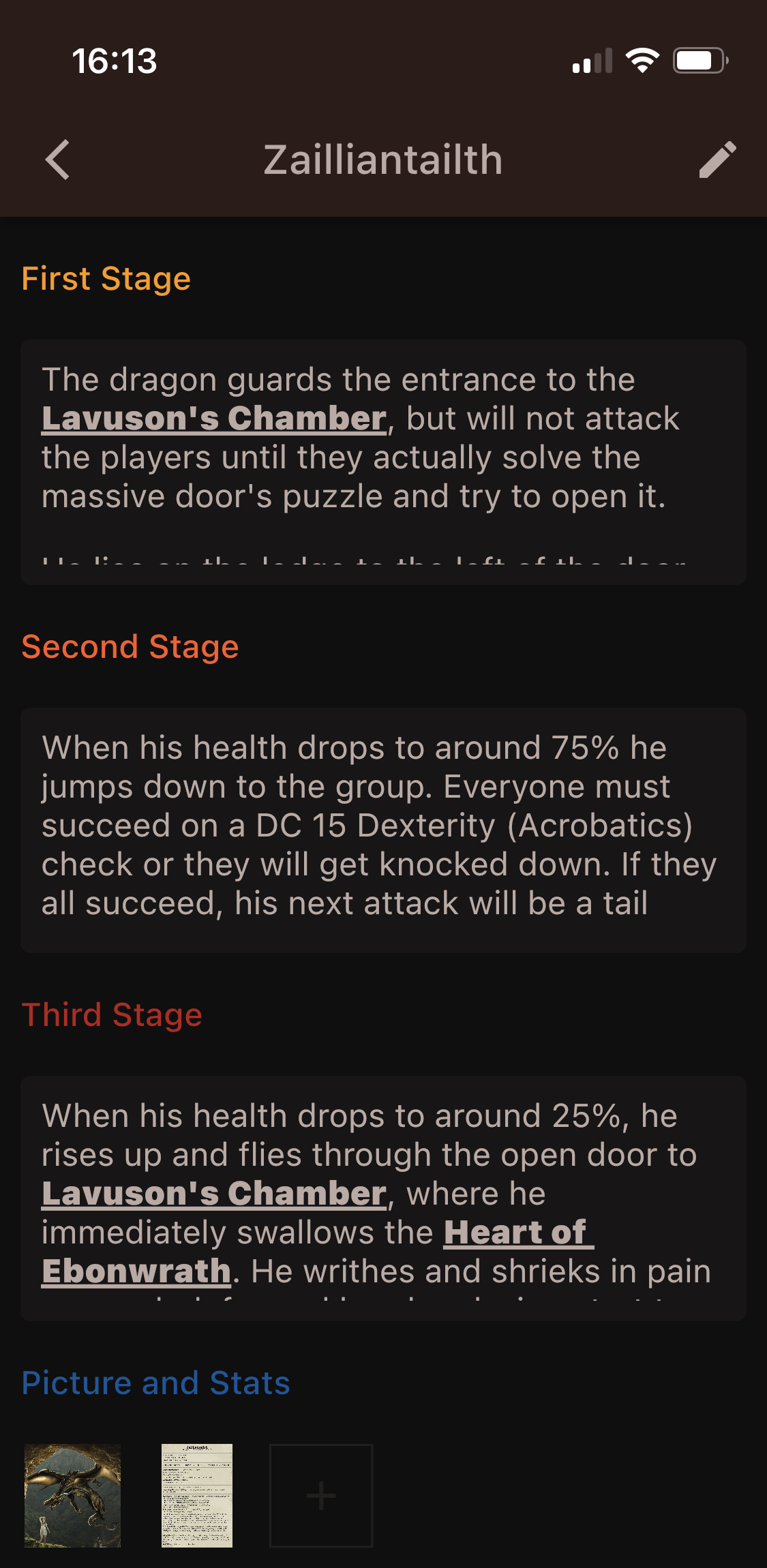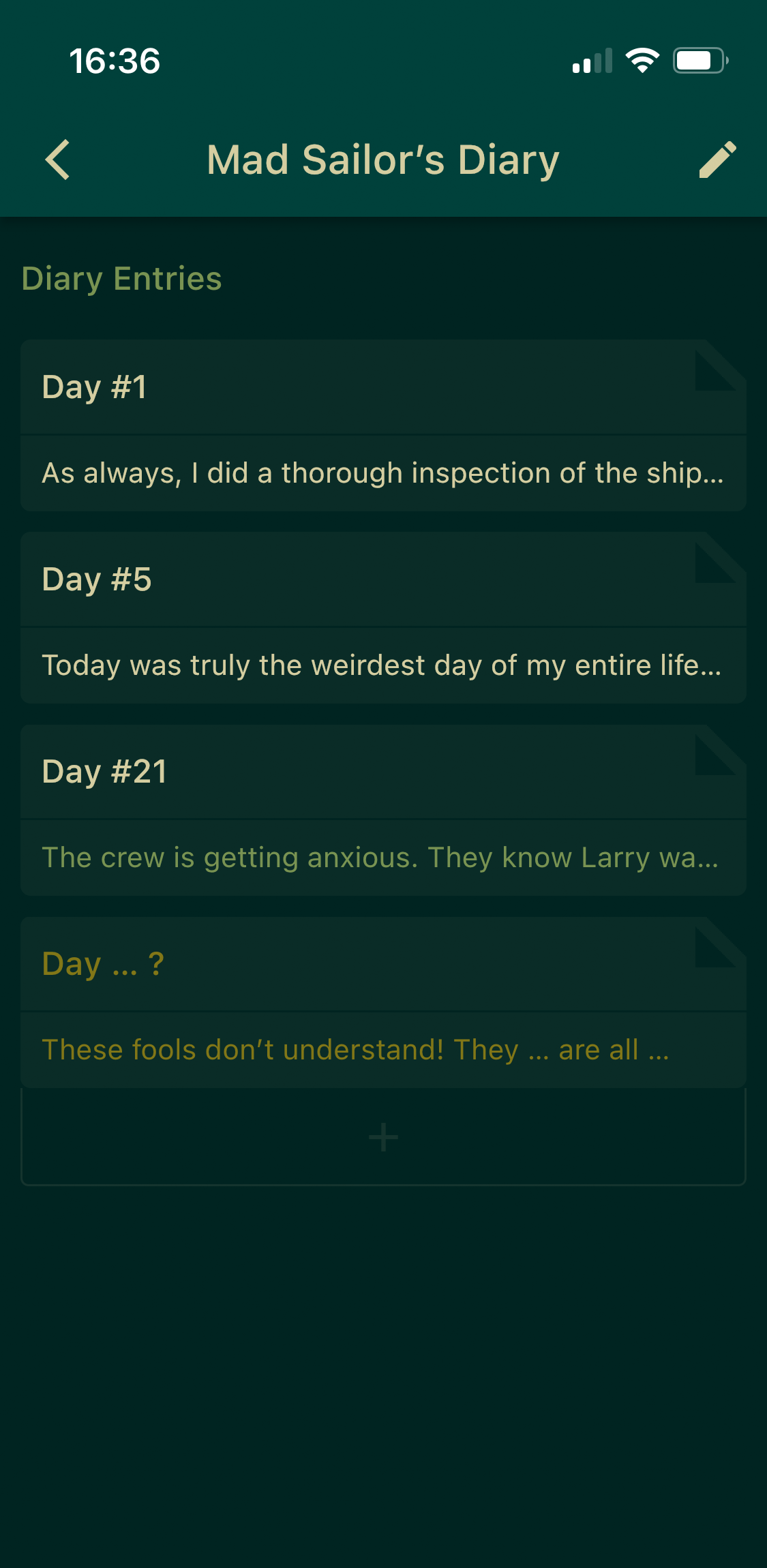 Hyperlinks - as you can see in the screenshots, some parts of the text are bolded and underlined. These are hyperlinks that are automatically created when any part of the text matches existing entry or group name in the campaign. Tapping on it takes you straight to the linked entry.
Maps and pins - every campaign has a separate tab for maps. When you add a new pin you can change it's color and icon, add name and description to it (hyperlinks work here), and move it freely on the map. When you tap on the Search icon a full list of existing pins is shown before you enter any phrase, so it's a good way to check all the marked places on the map.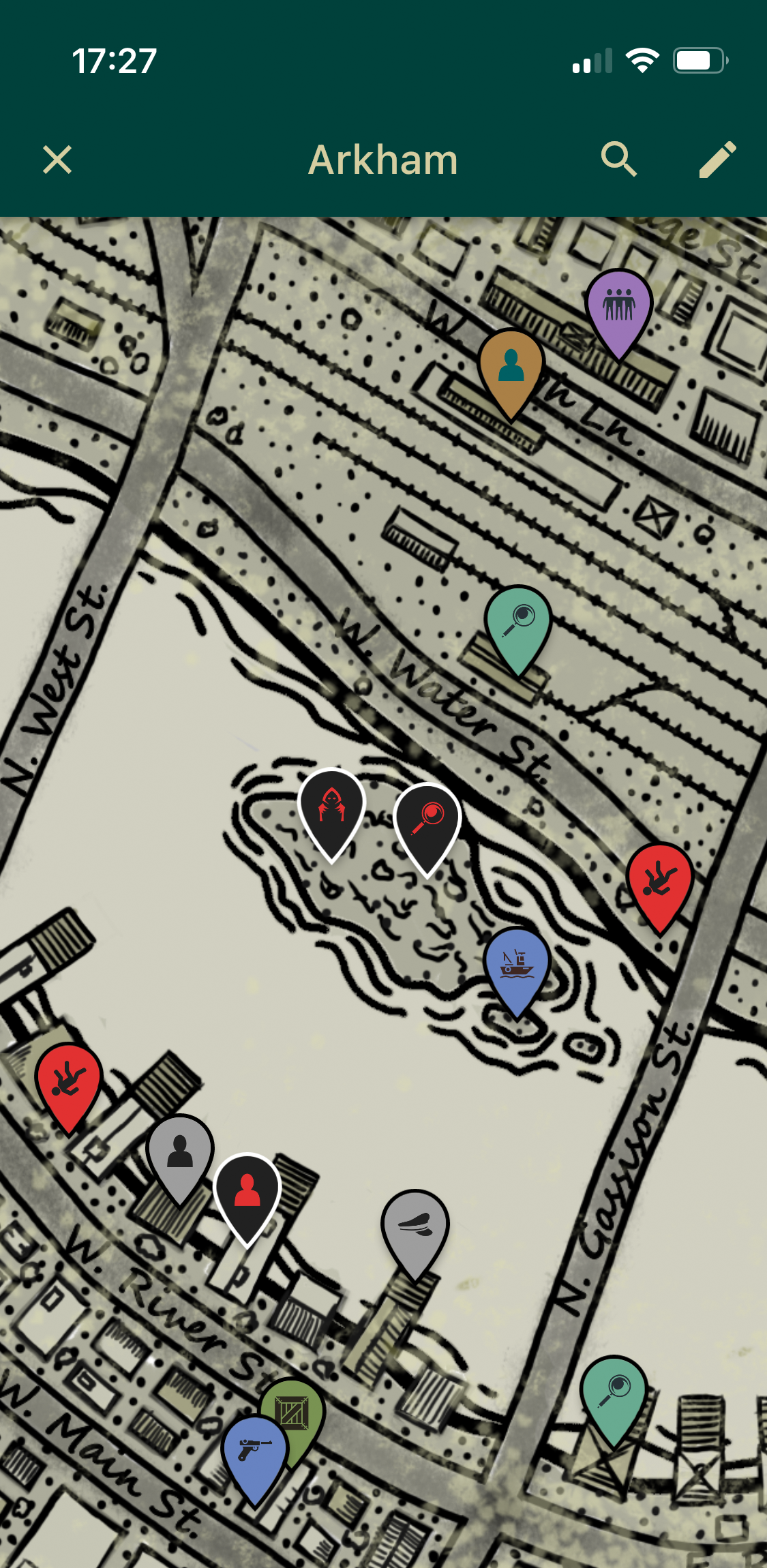 Journal - the last tab in the campaign is the journal. Each journal note has a name, icon and description (hyperlinks!), and can have images attached to it.
Themes - there are 7 unique campaign themes (cthulhu, fantasy, sci-fi, cyberpunk, post-apocalyptic, steampunk and wuxia). Each one has a light and dark version (you can choose light or dark mode in the Settings and the theme will match it).
Thanks for checking out this post, here's a rpg-flavored comic to brighten up your day